Prime Minister Muhyiddin Yassin has announced Pemerkasa+, a new round of initiatives to help cushion the financial impact of the upcoming total lockdown which will start from 1st June 2021. One of the initiatives announced is the extension of the SST exemption for new vehicles.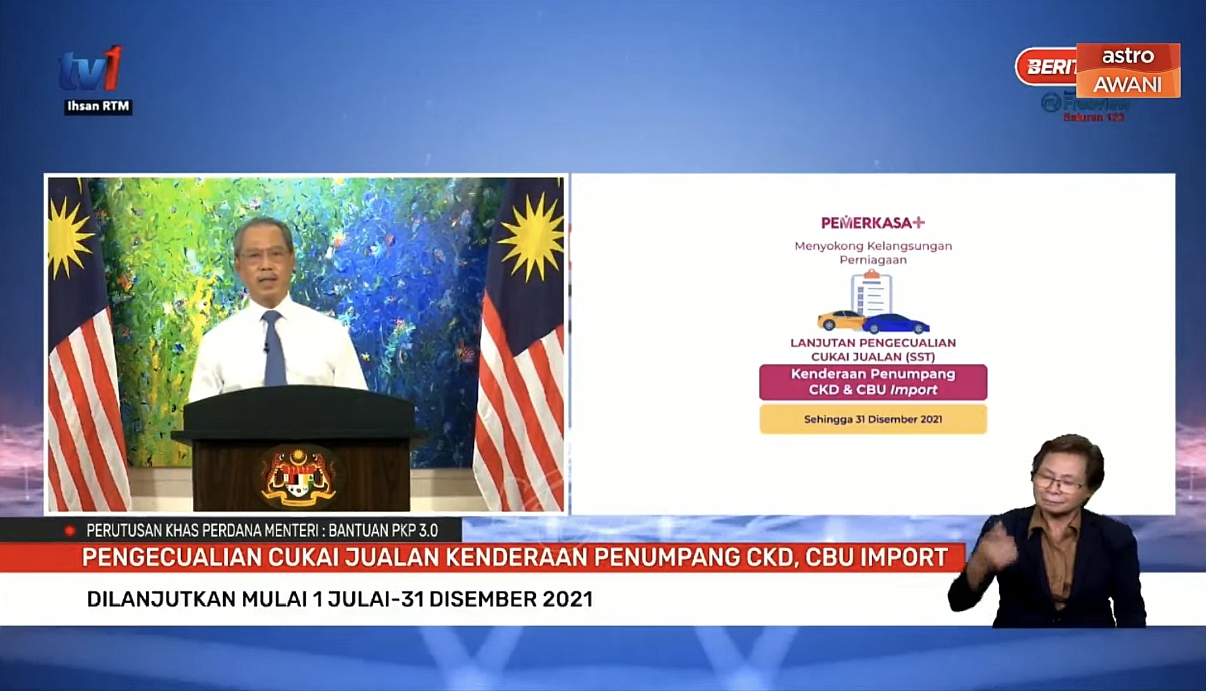 According to the Prime Minister, the SST exemption will be extended from 1st July until 31st December 2021 and it's applicable for both locally-assembled (CKD) and fully-imported (CBU) vehicles. The Ministry of Finance is expected to provide more details on the SST exemption.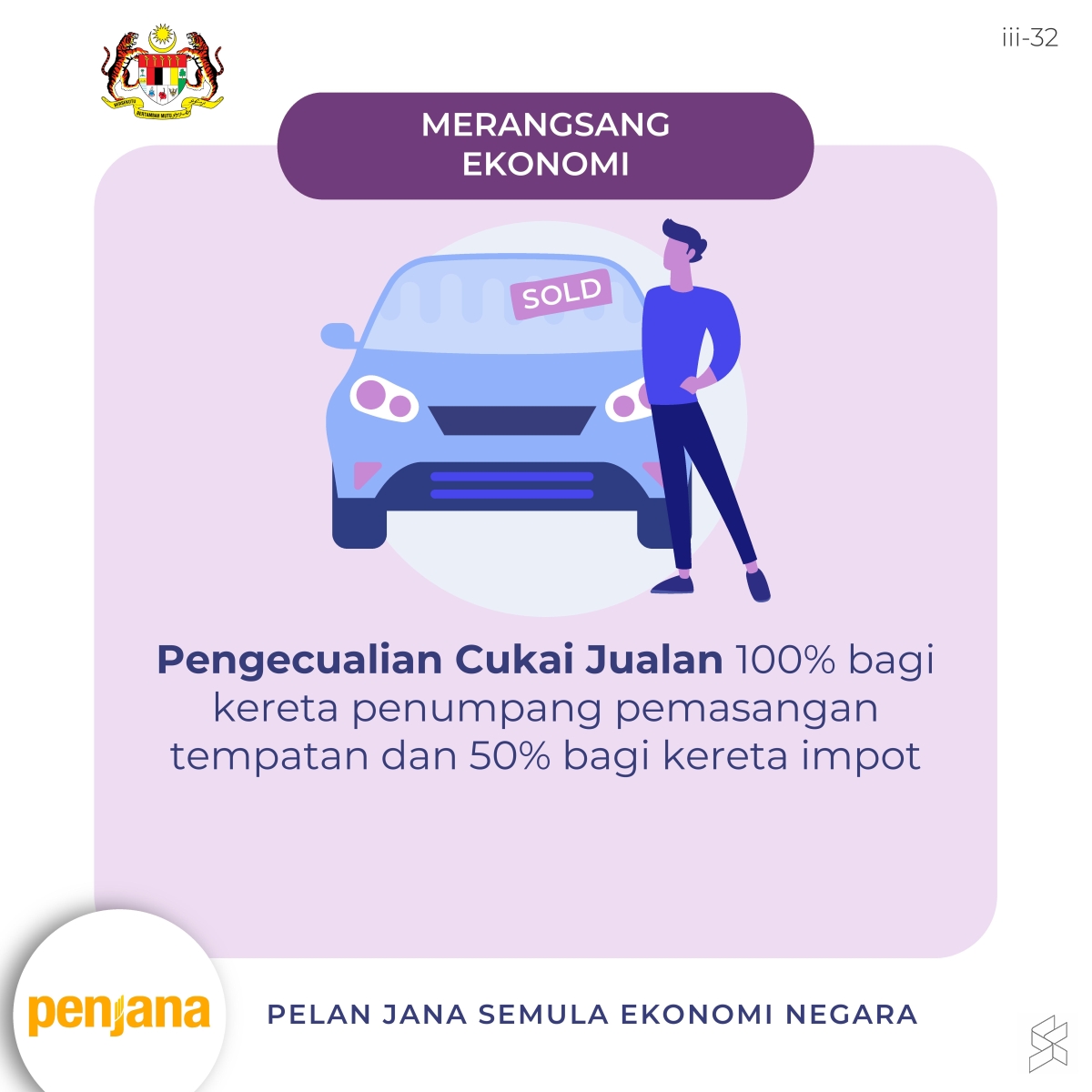 The current SST exemption for new cars was first introduced under Penjana in June 2020 where buyers can get 100% SST exemption for CKD vehicles and 50% SST exemption for CBU units. Eventually, the exemption was further extended by another 6 months and it was supposed to end on 30th June 2021. This benefit is applicable to all passenger cars including MPV and SUV.
[ SOURCE ]
Related reading