Malaysia's national COVID-19 immunisation program is picking up steam with the arrival of more vaccine doses in the country. On 19th May, Malaysia has hit a new record high of 83,648 doses administered in a single day. This includes 49,722 first doses and 33,926 second doses.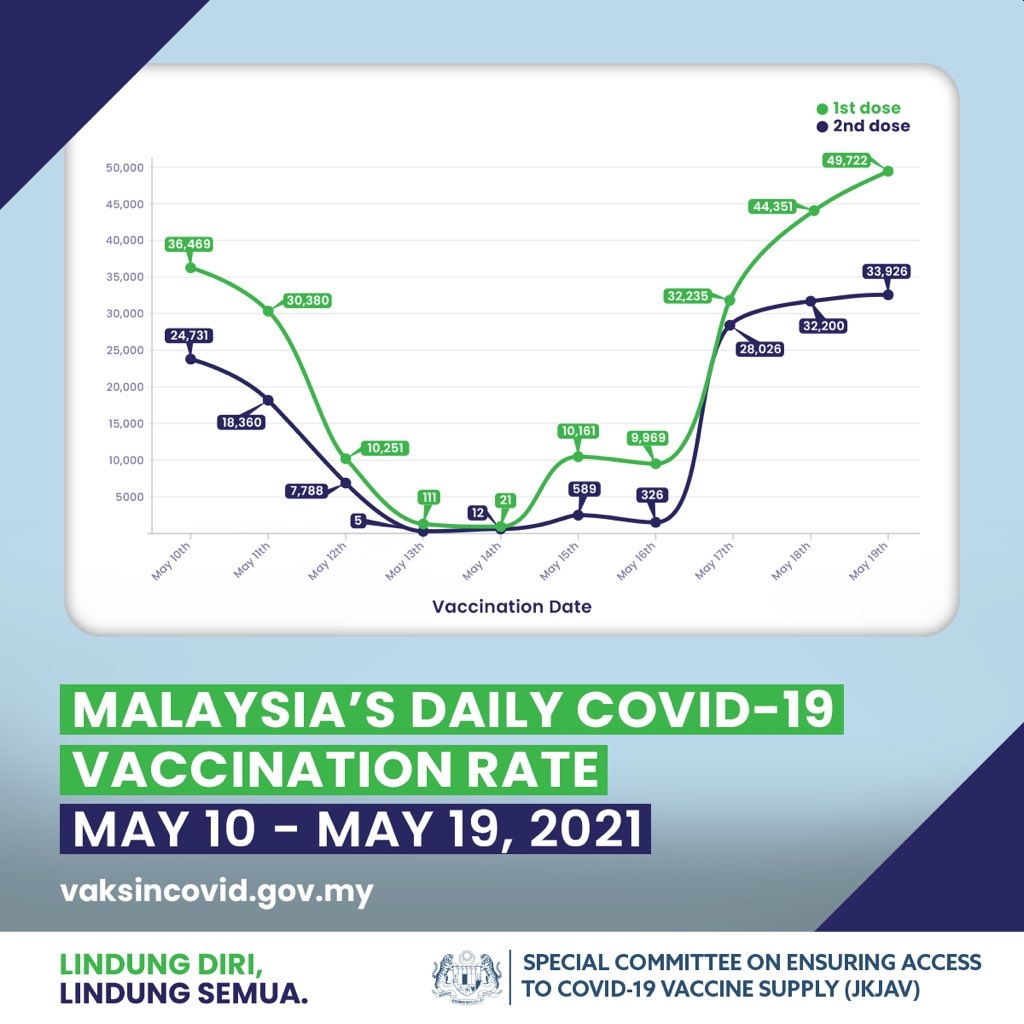 The increase in vaccinations is due to more available vaccines. Malaysia is currently administering doses from Pfizer, Sinovac and AstraZeneca. Apart from Pfizer vaccines which are now arriving on a regular schedule, Malaysia has started using local fill-finished Sinovac vaccines via Pharmaniaga. Pharmaniaga's facility is capable of producing 2 million doses of Sinovac vaccines each month.
In addition, there are also AstraZeneca vaccines where 268,000 doses were fully booked under a voluntary opt-in program earlier this month. The next round of AstraZeneca bookings will be open this coming Sunday, 23rd of May and a million doses of the AstraZeneca vaccines are expected to arrive this month.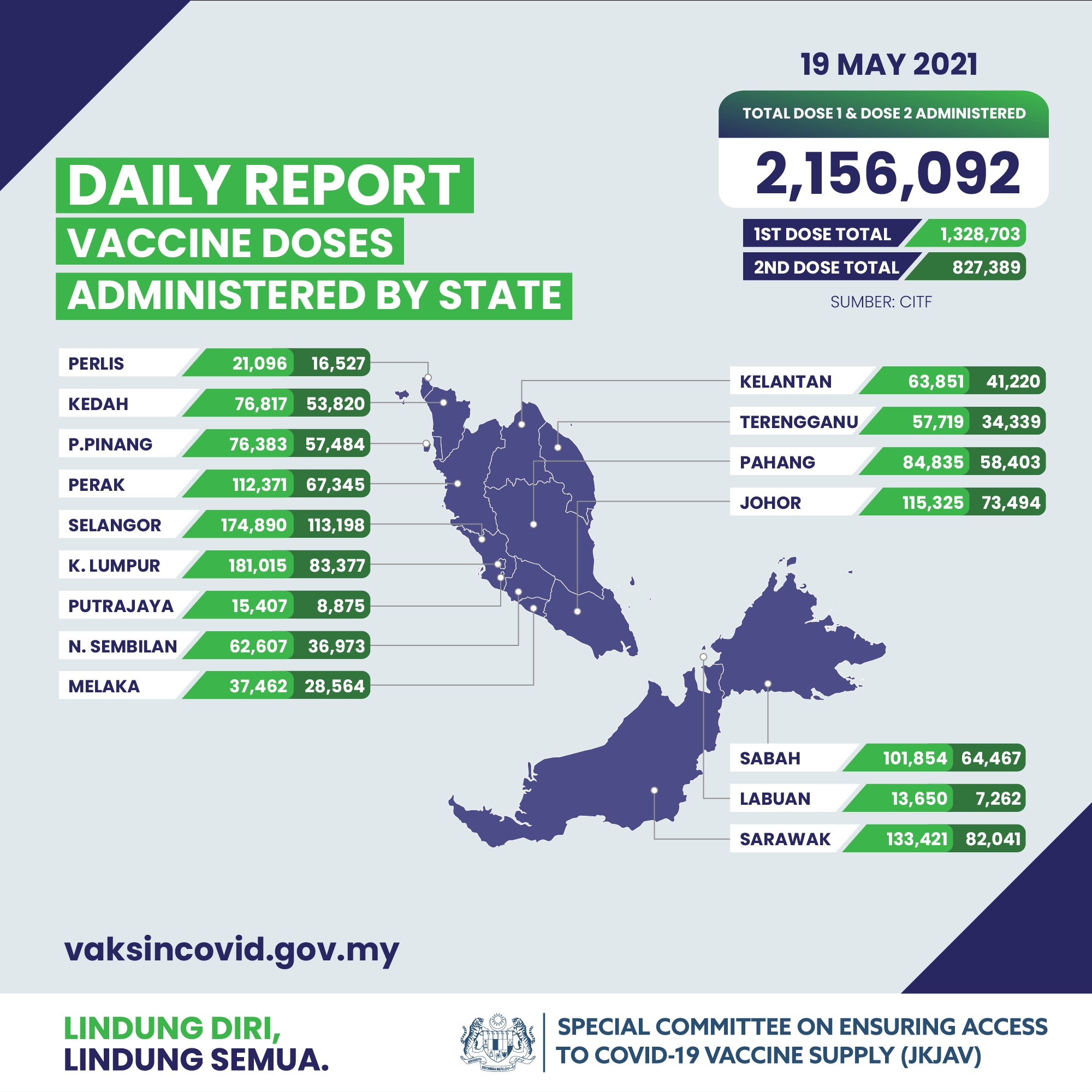 Malaysia is currently in Phase 2 of the immunisation program which covers senior citizens, people with chronic diseases and people with disabilities. Phase 2 recipients have started receiving their 2nd dose since last week.
At the moment, a total of 2,156,092 doses have been administered and 827,389 have completed their vaccinations with two doses. Selangor currently leads with the most vaccinations with 113,198 individuals, followed by Kuala Lumpur with 83,377 and Sarawak with 82,041.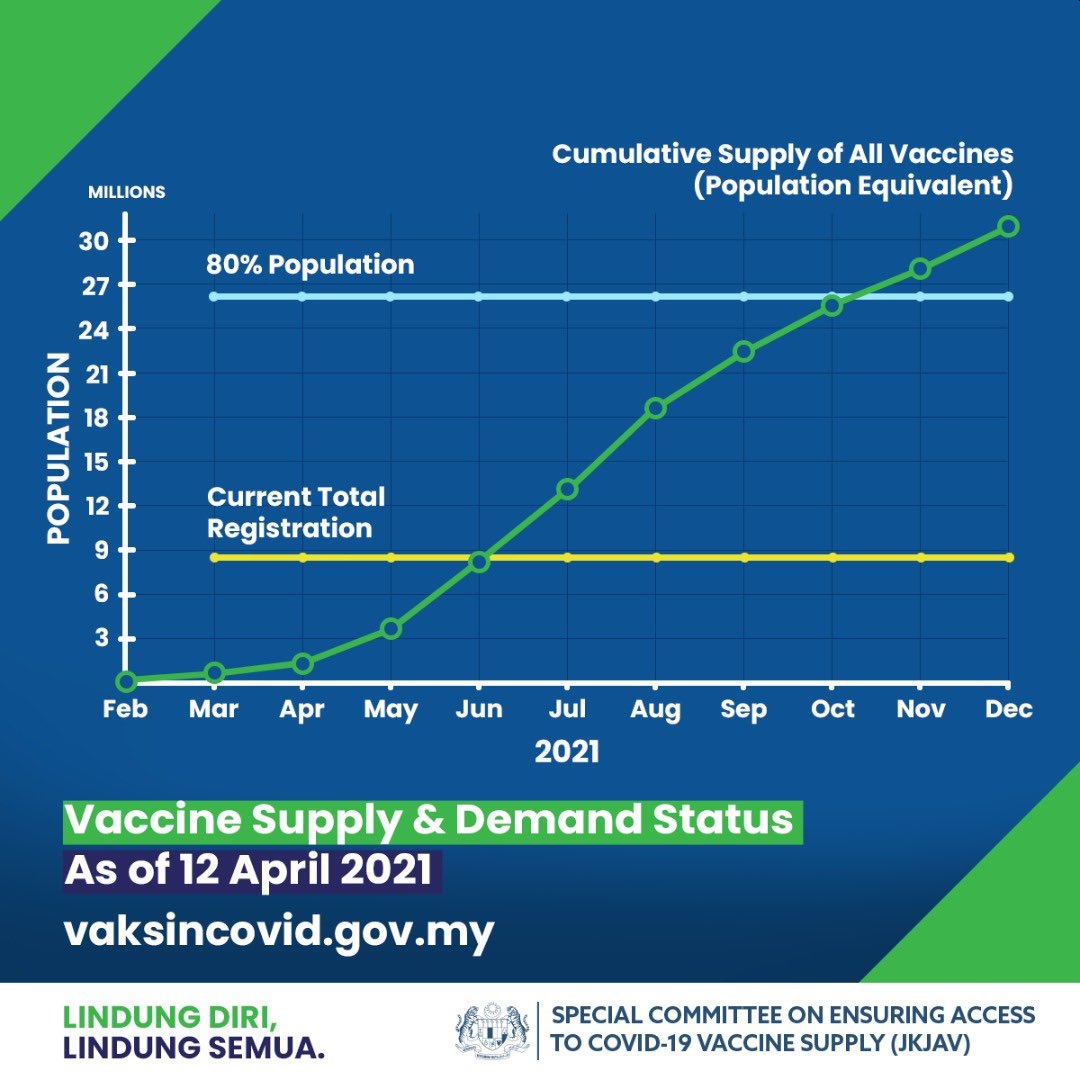 Based on the forecast, Malaysia expects to receive a large and stable supply of vaccines on a monthly basis starting next month and the supply would exceed registrations. If Malaysia is able to increase the vaccination rate to 150,000 to 160,000 per day and there's no disruption to the vaccine supply, the immunisation programme could be completed by the end of this year.
For all remaining healthy adults in Malaysia, the COVID-19 immunisation task force has yet to announce the commencement date for Phase 3. Minister of Science, Technology and Innovation has said a few weeks ago that Phase 3 might be delayed due to supply issues.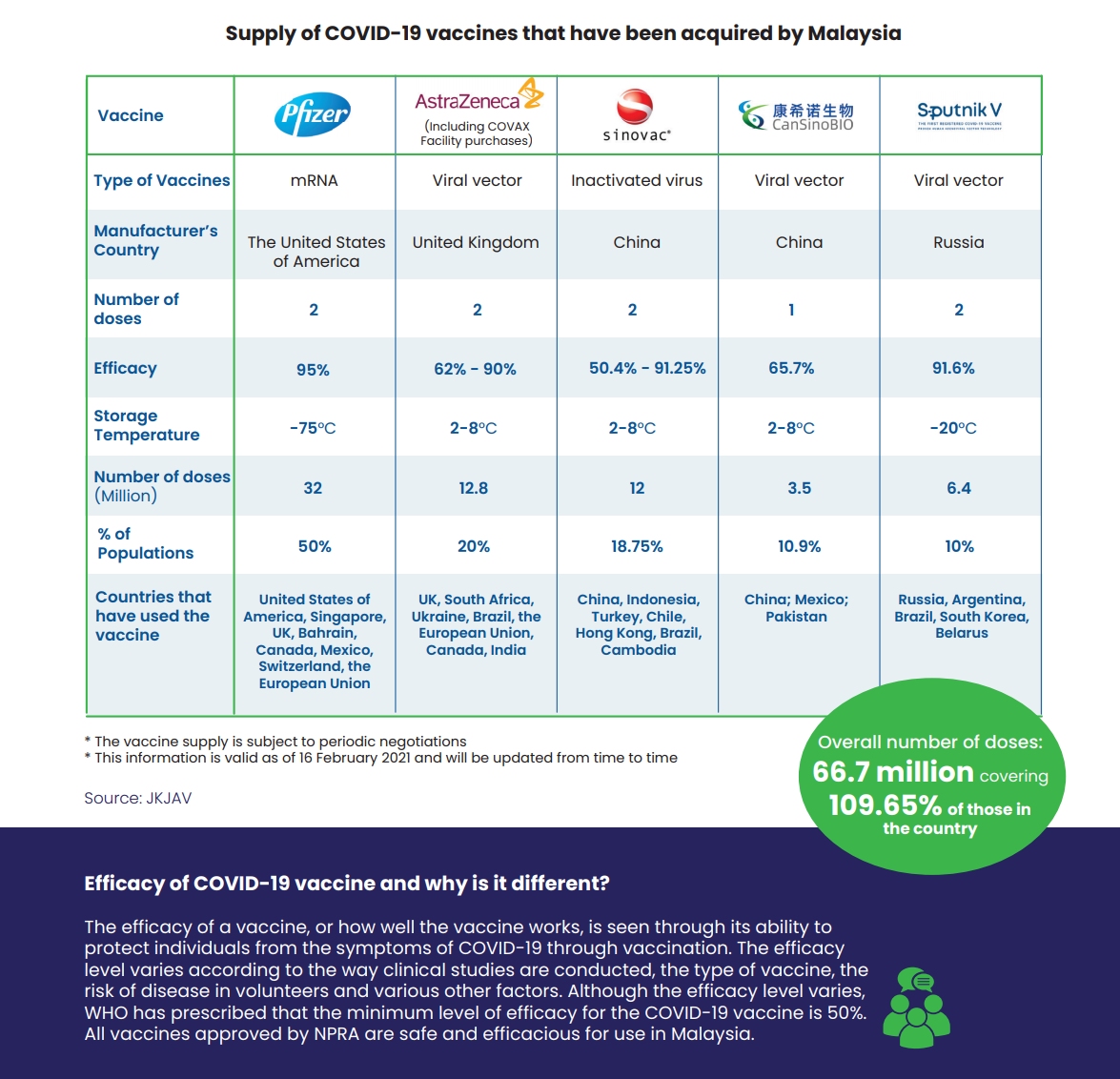 Besides the 3 current vaccines, Malaysia's National Pharmaceutical Regulatory Agency (NPRA) has yet to approve two more vaccines namely CanSino Bio from China and Sputnik V from Russia. In total, Malaysia has procured a total of 66.7 million doses which are more than enough to cover the targetted population to achieve herd immunity.
If you haven't registered, you can sign up for the vaccine at MySejahtera or at vaksincovd.gov.my. The vaccinations are free to everyone in Malaysia including citizens and non-citizens.
[ SOURCE ]
Related reading