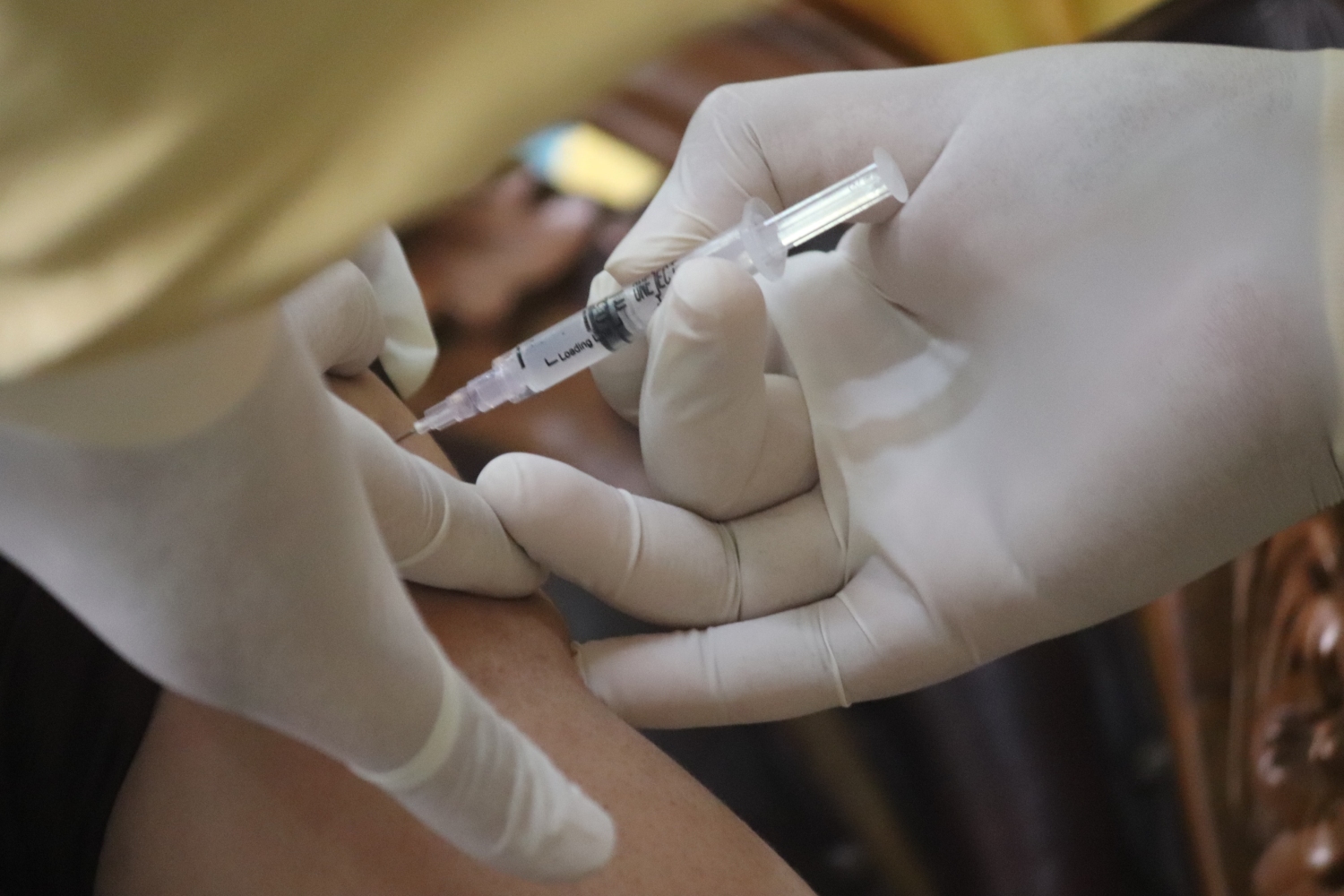 Sarawak's Assistant Minister of Local Government and Housing, Dr. Annuar Rapaee has revealed yesterday evening that the state government has procured China's Sinovac COVID-19 vaccines to speed up the state's vaccination programme. During his Facebook live stream (23:30 mark), he said Sarawak has procured 500,000 doses of the Sinovac vaccine under the state's initiative which are expected to arrive as early as next week.
In Sibu, he said the 3rd round of vaccinations for senior citizens is expected to start on the 18th of May and it will utilise Pfizer vaccines. He added that the Sinovac vaccines will arrive soon and this will be followed by another 500,000 doses which are enough to cover 500,000 Sarawakians.
Dr. Annuar said that the private sector will assist the state government in administering the Sinovac vaccines. He also emphasised that these vaccines are offered for free by the Sarawak state government.
Sarawak aims to achieve at least 70% vaccination rate which is equivalent to about 2.08 million people. Dr Annuar who is also the state assemblyman for Nangka has urged the remaining 92,000 individuals in Sibu to register for the vaccine. He has also expressed concerns that youths are adopting a 'wait and see' approach and he urged them to register for the vaccine as the current trend shows that younger people are contracting COVID-19.
Sarawak State Disaster Management Committee advisor Dr. Sim Kui Hian has said recently that Sarawak aims to complete its vaccinations by August provided there's no disruption to the vaccine supply. Dr. Sim also said they are reconsidering its earlier decision not to participate in the AstraZeneca opt-in programme.
Dr. Annuar had earlier urged the state government to allow AstraZeneca for senior citizens aged above 60 years old on a voluntary basis. He said scientific data have shown that the potential benefits far outweigh the risks posed by the UK-developed vaccine. He stressed that the priority is to get as many people vaccinated as possible and as soon as possible to create herd immunity against the virus.
The next round of opt-in bookings will be announced next week and it will cover more states including the Klang Valley.
[ SOURCE, VIA, IMAGE SOURCE ]
Related reading