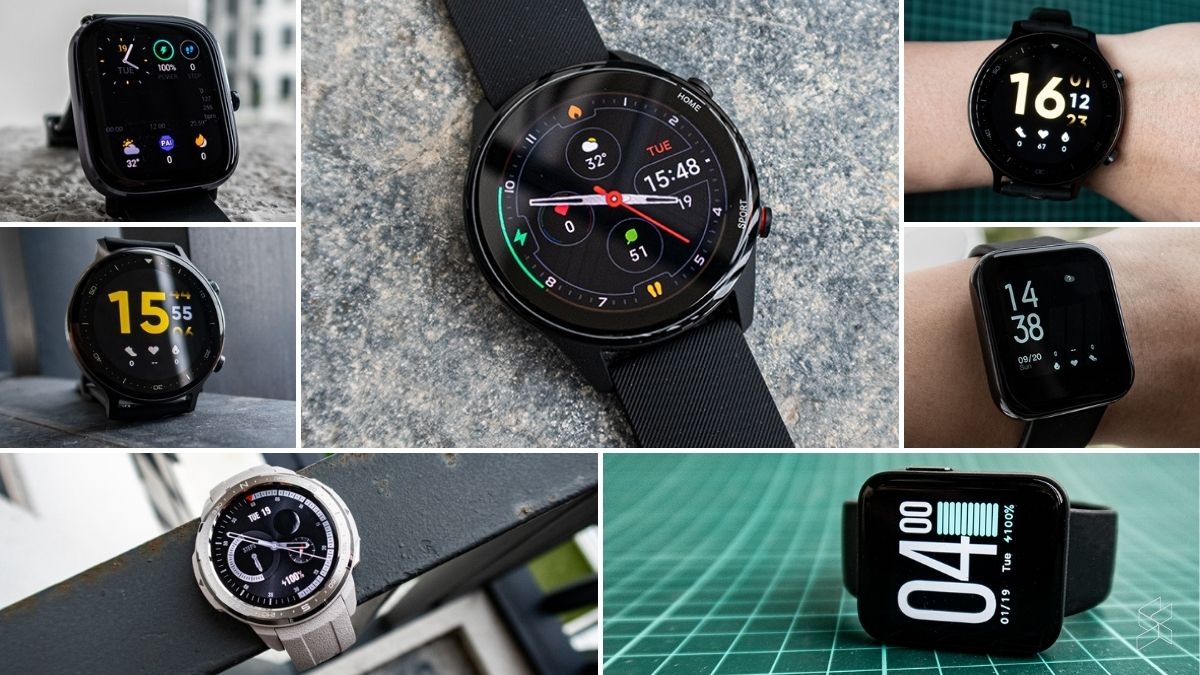 Intro
As promised, we're releasing the latest instalment in our buyer's guide series! In case you missed it, we recently published two buyer's guides—one to cover conventional smartwatches, and another guide for affordable fitness bands. Today, we'll be talking about "pseudo-smartwatches", a term that isn't really widely-used yet, but a type of device that really deserves its own category.
So, why pseudo? Smartwatches are… well, smart wearables that cover a wide range of functionality: fitness, health, and of course, smart compatibility with your smartphone. But something that separates conventional smartwatches such as the Apple Watch Series 6 with pseudo-smartwatches is the ability to install additional apps on the former. With an app market, users can download stuff like watch faces and apps onto their smartwatches, and you basically get a lot more functionality.
Pseudo-smartwatches, on the other hand, are more of a "what you see is what you get" kind of deal. Once you've unboxed and set up the wearable, you won't be able to install any additional apps—and there won't even be an app market for you to peruse. However, this compromise has a silver lining: battery life. Pseudo-smartwatches generally have very, very impressive battery life figures, and a big reason for that is the simple nature of their operating systems.
In essence, I've categorised pseudo-smartwatches as wearables that look and feel like smartwatches—but with more limited functionality, similar to fitness bands. The best of both worlds? Perhaps. It really depends on what your needs and wants are with your daily wearable. If you're on a relatively tight budget, and you want a basic fitness tracking device, pseudo-smartwatches are generally a lot nicer to use (and look at) than fitness bands.
Plus, if you don't need the extra (and sometimes unnecessary) functionality that an app market can offer, pseudo-smartwatches can be an affordable, stylish, and overall great wearable for daily wear.
And that brings us to today's guide! If this is your first time on one of our buyer's guides, it's pretty simple. Each device recommended by us in the list below is discussed in individual listings (which you can click on in the table below), and we'll also be providing links to official stores where you can make purchases.
At the end of the guide, if you still can't decide, head over to the editor's choice section! There, I'll list the top three pseudo-smartwatches in this guide, and there will also be a comparison table to give you a side-by-side glance at the key specs of each device.
Now that we've got that out of the way: this is SoyaCincau's best pseudo-smartwatches you can buy right now.