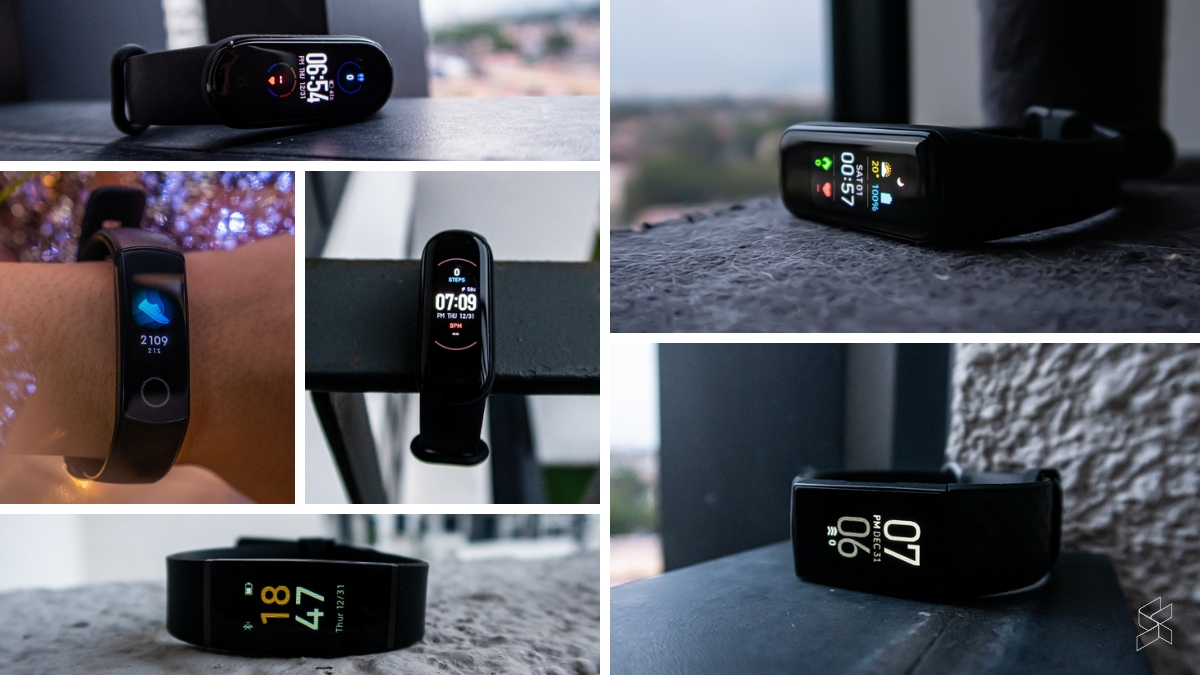 Intro
Happy new year guys! If you're looking for an affordable way to track your new year's fitness goals for 2021—or you're thinking of a way to spend your upcoming ang baos, this might be it. We recently released our smartwatch buyer's guide for 2020, and we also promised more guides in the coming weeks as part of a series covering the best wearables you can buy in Malaysia for 2020/21.
As we mentioned in the first guide in the series, smart wearables can be roughly divided into a couple of segments: smartwatches, pseudo-smartwatches, enthusiast-centric sports watches, and (usually) the most affordable option: fitness bands. Today, we'll be talking about the affordable fitness bands you can buy in right now.
To me, fitness bands are the entry point into the wearable market. Despite the affordable price tags, they still offer a serious amount of functionality for such small, affordable devices. You might be looking for something within a tight budget, or maybe you like the idea of a lightweight, small wearable that will do (a lot) more than tell you the time.
With that in mind, this is SoyaCincau's best fitness bands to buy in 2021! To make things easy for you, links to official/trusted stores will be provided in each individual listing, and there will also be a comparison table at the end of the guide to give you a side-by-side glance at the most important specs.
At the end of the guide, if you still can't make up your mind, click on the Editor's Choice section, where we'll be providing SoyaCincau's top choices out of the list.
Ready? Start by clicking a link below.