[ UPDATE 7/05/2021 23:50 ] Ministry of Youth and Sports has announced that non-contact sports are permitted outdoors starting from 8 May. Full details here.
===
Movement Control Order (MCO 3.0) has been declared in several districts which include 6 in Selangor and the entire Kuala Lumpur. While selected businesses are still allowed to operate until midnight, the government has announced restrictions for sports and recreational activites.
The Ministry of Youth and Sports has announced that all sports and recreational centres are ordered to close starting from today and it appears that there's also a blanket ban on all outdoor sports activities. According to the general MCO SOP by the National Security Council, the permitted sports-related activities include operations and maintenance of sporting facilities and premises, quarantined sports practices, sports bubble training such as home-based training or camp-based training, and tournaments or matches within sports bubble without spectators.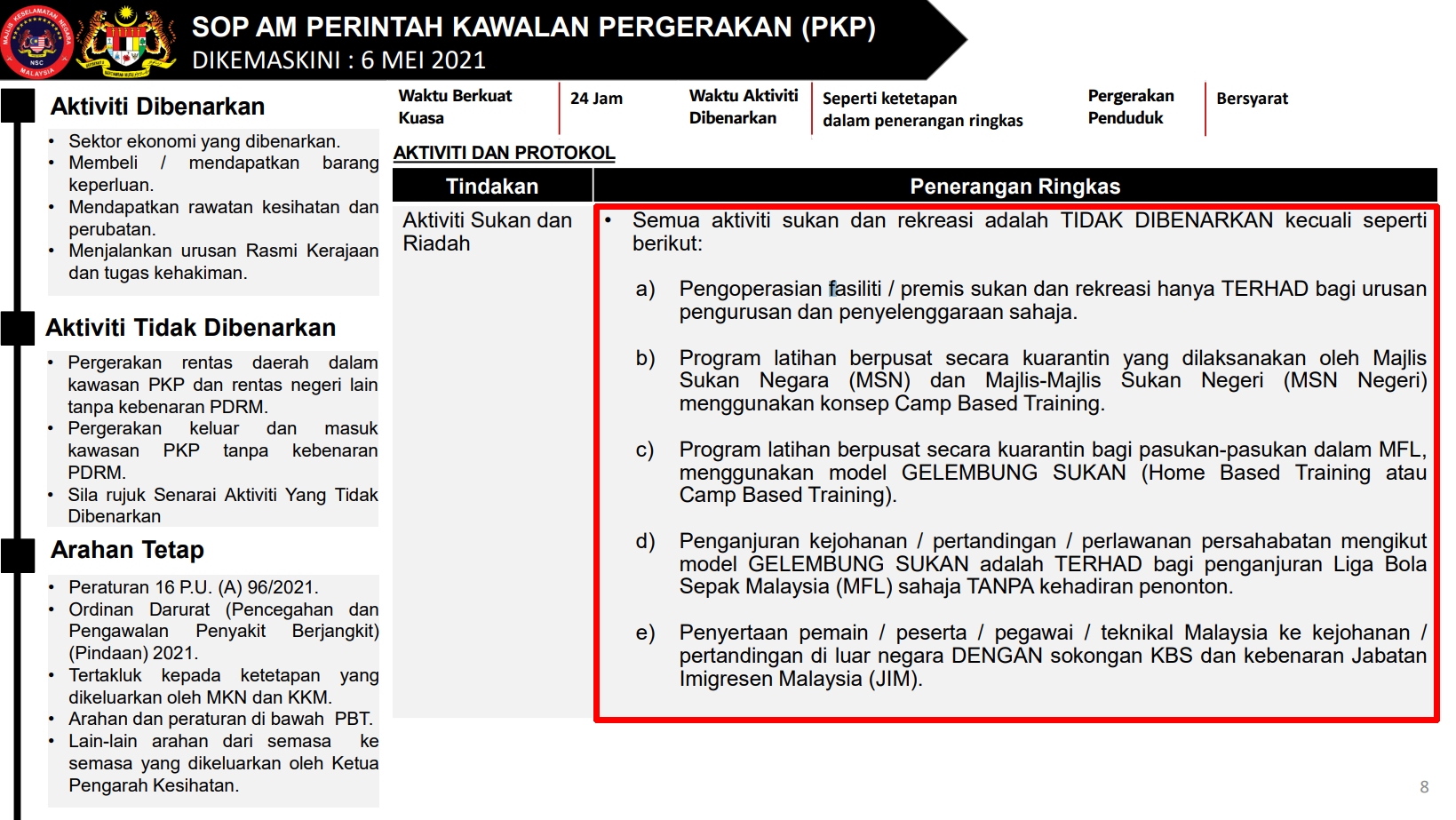 However, if you refer to Selangor's MCO SOP, it is mentioned that non-contact individual and team activities are still allowed provided there's a 1.5 metre distance and they are conducted outdoors such as in public parks. This means activities such as running, jogging, and cycling are still allowed in Selangor. Do note that interdistrict travel is not allowed during the MCO unless it is for emergency purposes.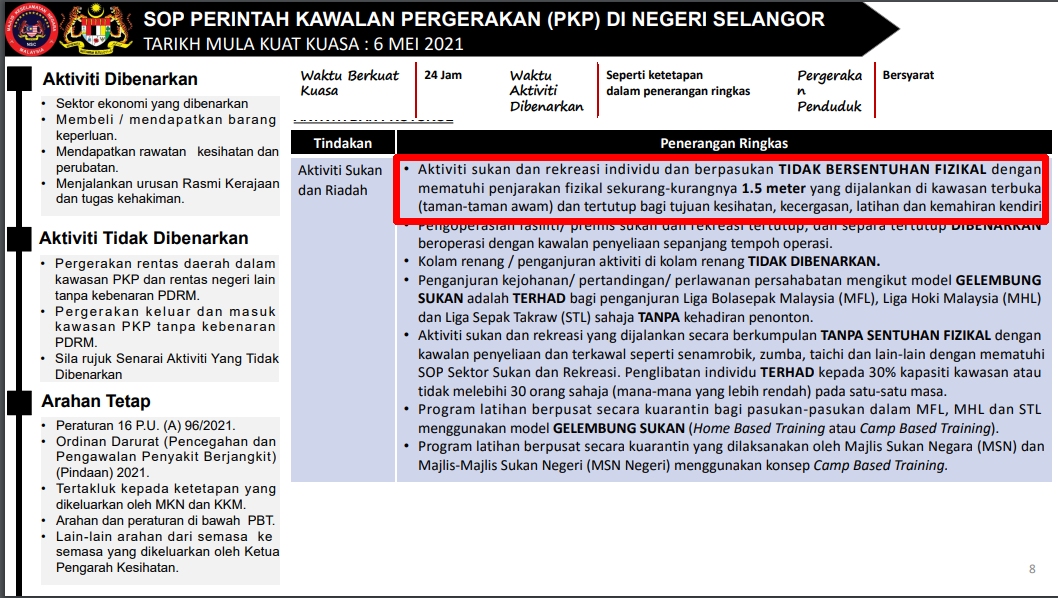 The information from both general and Selangor SOPs is confusing and many had criticised the restriction for sports. Several doctors including the President of Federation of Private Medical Practitioners' Association Malaysia, Dr Steven Chow have opposed the move saying the decision "makes no sense".
Kuching MP Dr Kelvin Yii has urged the government to reconsider the move as it will be detrimental to the physical and mental health of the people. He said it is ironic that the public is allowed to walk in shopping malls or visit Ramadan bazaars but they are not allowed to walk in an open park.
[ IMAGE SOURCE ]
Related reading