Senior Minister Ismail Sabri Yaakob has declared a movement control order (MCO) for 6 out of 9 districts in Selangor for a period of 12 days. This will take into effect from Thursday, 6th May until 17th May.
MCO for 6 districts in Selangor
The 6 districts that are placed under MCO are:
Hulu Langat
Petaling
Gombak
Klang
Kuala Langat
Sepang
The remaining districts of Kuala Selangor, Sabak Bernam and Ulu Selangor will remain under conditional movement control order (CMCO). According to Ismail Sabri Yaakob, the same SOPs as Kelantan will be applied for the 6 districts in Selangor.
The decision was made due to the rising new COVID-19 cases and the state of Selangor has recorded the most cases from 20th April until today. Interstate and interdistrict travel are not permitted unless it is for emergency purposes.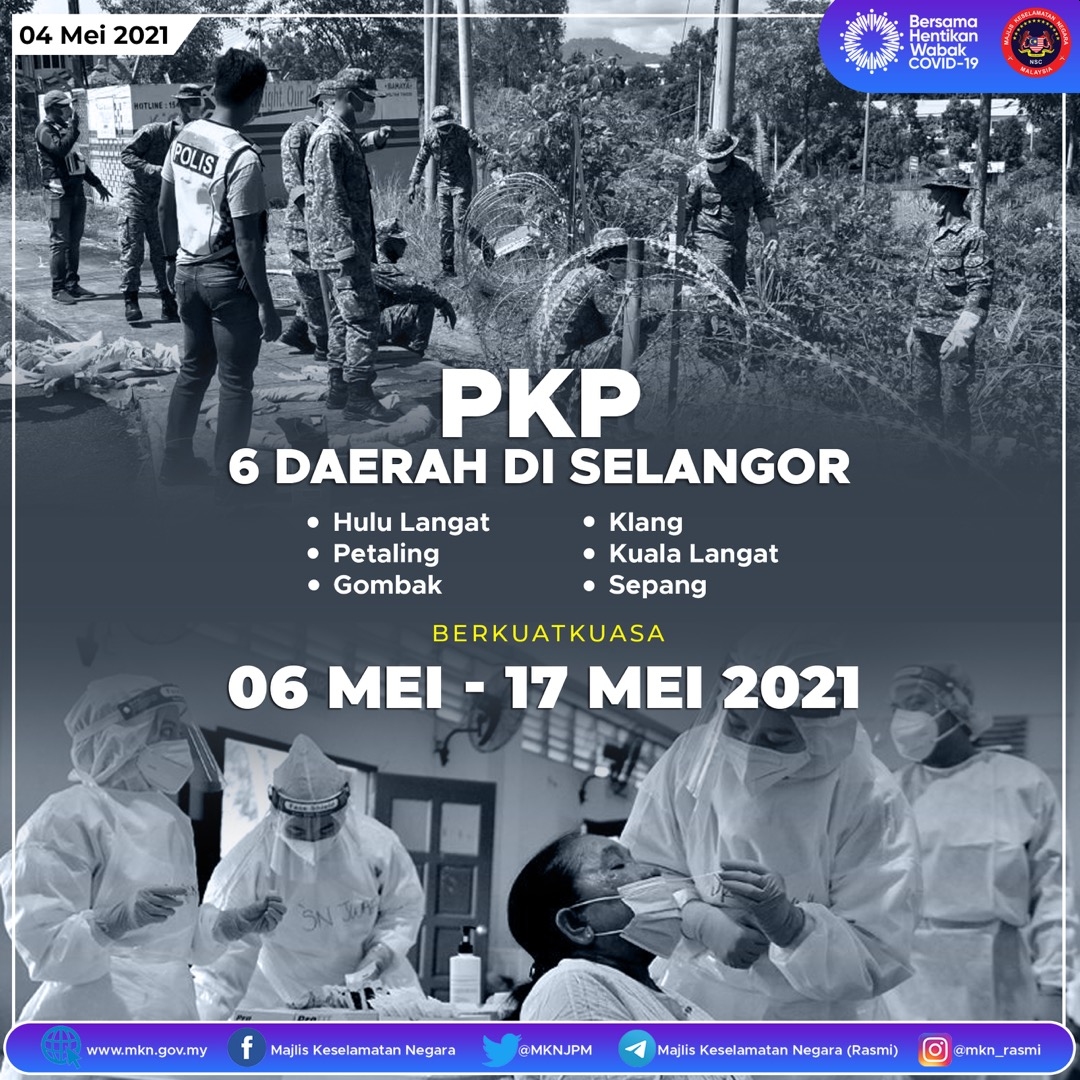 Restaurants, food trucks and kiosks are allowed to operate from 6am to midnight, but they can't operate until dawn for Sahur. Petrol stations, supermarkets, convenience stores and pharmacies will be allowed to open from 6am to 10pm. Petrol stations that are located on highways are allowed to operate for 24 hours.
All hospitals, clinics and medical labs can operate as usual.
Weekly markets as well as farmer markets and public markets are permitted to open from 6am to 2pm. Ramadan bazaars in MCO areas can still operate with strict SOP but it is up to each respective local authorities' decision. The full SOPs for the 6 districts will be published on the National Security Council's website.
Domestic Tourism suspended
The Minister also announced that domestic tourism between RMCO areas under the green travel bubble will be suspended immediately. This involves travel arrangements through authorised travel agents under MOTAC.
[ SOURCE ]