Luno Malaysia sent out an email to inform users that they are waiving the RM0.70 deposit fee for instant FPX transfer. The waiver will take into effect from 5th May 2021.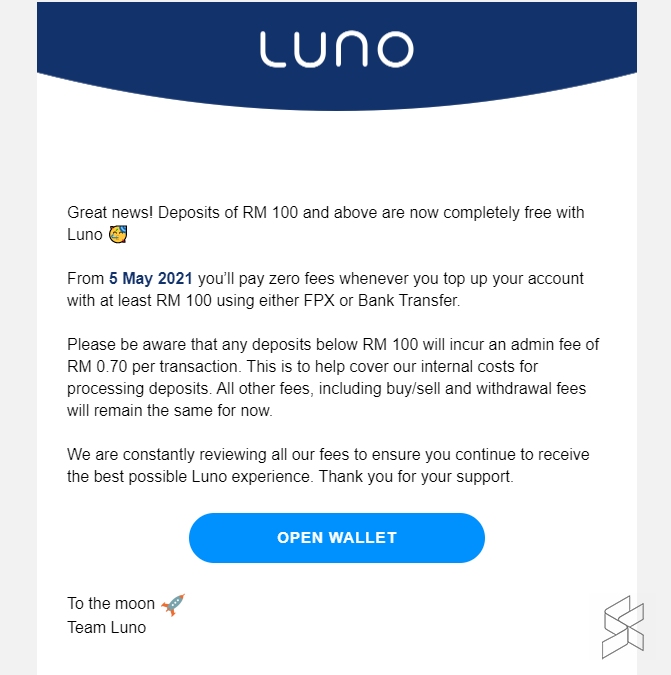 According to the announcement, the free FPX transfer is only applicable if you top-up a minimum of RM100. Deposits of less than RM100 will continue to incur the RM0.70 transaction fee which is said to cover its internal cost for processing deposits. Other fees including buy/sell and withdrawal fees remain unchanged.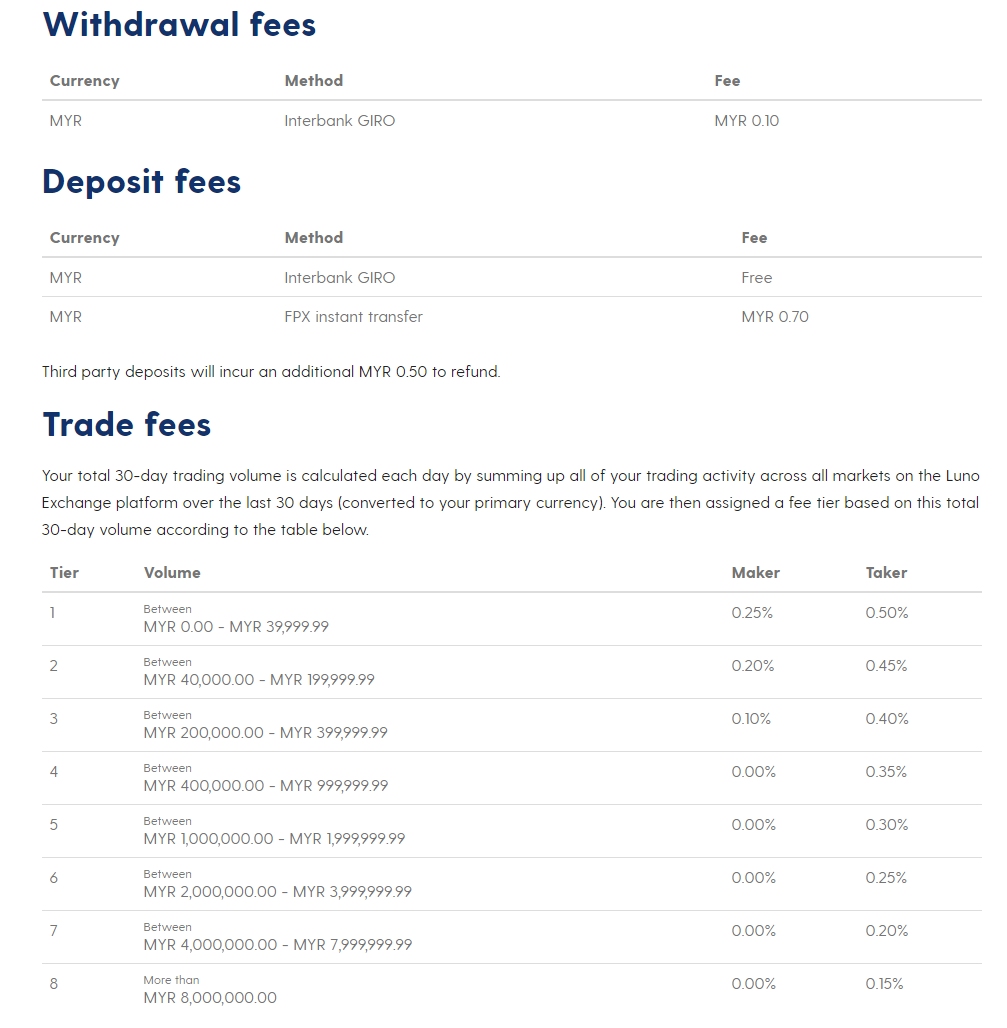 At the moment, you can deposit for free via Interbank GIRO but it would take a longer time to reflect. FPX provides immediate transfer but they are currently charging RM0.70 per transaction for all amounts. Users can also request for withdrawal via Interbank GIRO and it costs RM0.10 per transaction.
Luno is one of Malaysia's authorised digital asset exchange (DAX) platforms that allow users to buy and sell cryptocurrency. At the moment, it supports Bitcoin (BTC), Ethereum (ETH), Litecoin (LTC) and Ripple (XRP). Bitcoin Cash (BCH) is expected to be supported soon as it has recently received the green light by Securities Commission.
Related reading