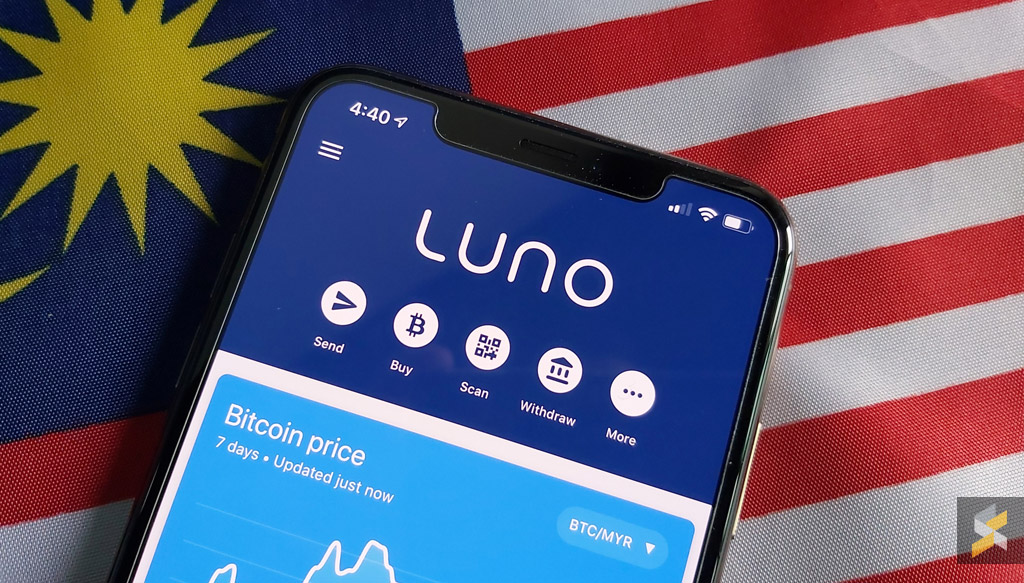 Luno has celebrated its first anniversary in Malaysia and it is the first digital asset exchange in Malaysia that's approved by the Securities Commission (SC). Since its relaunch in 2019, Luno Malaysia has processed over RM827 million worth of transactions. Luno also claims to be the largest digital asset exchange in the country with more than 180,000 users while commanding over 90% of the local regulated digital asset exchange market share. Globally, the cryptocurrency platform has over 5 million users.
According to the platform, they hold over RM165 million worth of cryptocurrencies on behalf of its Malaysian customers. Luno currently supports Bitcoin (BTC), Ethereum (ETH), Ripple (XRP) and Litecoin (LTC) for the Malaysian market.
During its live virtual media session, Luno Malaysia Country Manager Aaron Tang shared that 80% of its customer base are male and majority are aged between 30-49 years old. This indicates growth among seasoned professionals and they shared that majority of users are from accounting, engineering, education backgrounds as well as entrepreneurs. 68% of users have bought crypto on their platform for investment purposes while 10% have bought it for trading.
Safety and security remains one of Luno's key strengths as they have to comply with local regulations and security audits. As an approved exchange, Luno has to meet stringent anti-money laundering laws and investor protection requirements. To keep its users informed, Luno in collaboration with the SC have developed a collection of education and awareness content which is shared across multiple channels.
Luno has also introduced trading signals in partnership with IntoTheBlock which is said to be useful for professional traders. There's also a stop-limit orders and market orders feature which provides technical tools for traders to trade more efficiency. Luno has also introduced FPX deposit which reflects user deposits instantly compared to 3-4 hours previously.
Moving forward, Luno plans to support new coins in 2021 but it is subject to SC approval. Another interesting feature that they plan to roll out is a Savings Wallet which is said to offer interest of approximately 3-4% per annum subject to market conditions. This feature has been rolled out in other markets but it's availability in Malaysia is currently under review by local regulators.
According to Luno, the Savings Wallet is offered in partnership with Genesis, which is the world's largest digital asset lender. The funds saved under the account will be lent to Genesis and the interest paid by borrowers will be channeled back to Luno. Unlike a normal bank account, these cryptocurrency accounts are not covered by any deposit protection insurance.
In addition, Luno is looking forward to adding new deposit and withdrawal channels to provide greater convenience and accessibility to users. During the recent surge in Bitcoin pricing, Luno has also seen an increase in signups.
Bitcoin is currently valued at RM76,889 which is an 87% increase over a 6 month period. Meanwhile, Ethereum is priced at RM2,585 which is a 180% increase over the same period. For more info, you can visit Luno's website.