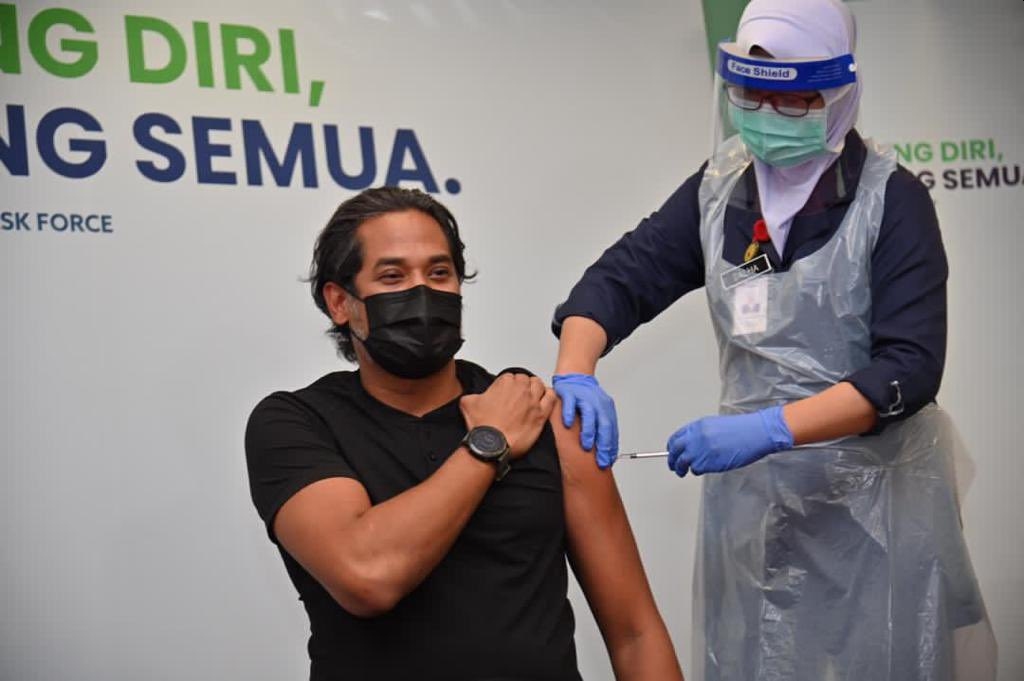 Minister in charge of coordinating the COVID-19 immunisation effort, Khairy Jamaluddin, has announced that Malaysia is excluding AstraZeneca from the current immunisation program. The decision is made to allay fears surrounding the safety aspect of the AstraZeneca vaccine.
Instead, a separate appointment system will be introduced where the AstraZeneca vaccines will be administered at dedicated vaccination centres. The AstraZeneca vaccines will be made available voluntarily to all adults aged 18 years old and above on a first-come-first-served-basis. This will be rolled out in Selangor and Kuala Lumpur first.
Khairy said the move will allow people to build self-confidence towards the AstraZeneca vaccine and this is important to ensure the overall national immunisation program can proceed smoothly to achieve herd immunity. He added that the AstraZeneca vaccines will be administered at a 12-week interval as recommended by the WHO and this will enable more people to receive their first dose. It was reported that delaying the second dose to 3 months had shown an efficacy rate of 76%.
At the moment, Malaysia is administering both Pfizer and Sinovac vaccines for both Phase 1 and Phase 2 of the national immunisation program.
The Special Committee for ensuring access to COVID-19 vaccines is expected to provide more details on the appointment process for the AstraZeneca vaccines which are still offered for free. Prior to this, the Ministry of Health had announced that AstraZeneca vaccines will be given only to those who are aged 60 years and above, as it is deemed safe based on data from European Medicines Agency (EMA).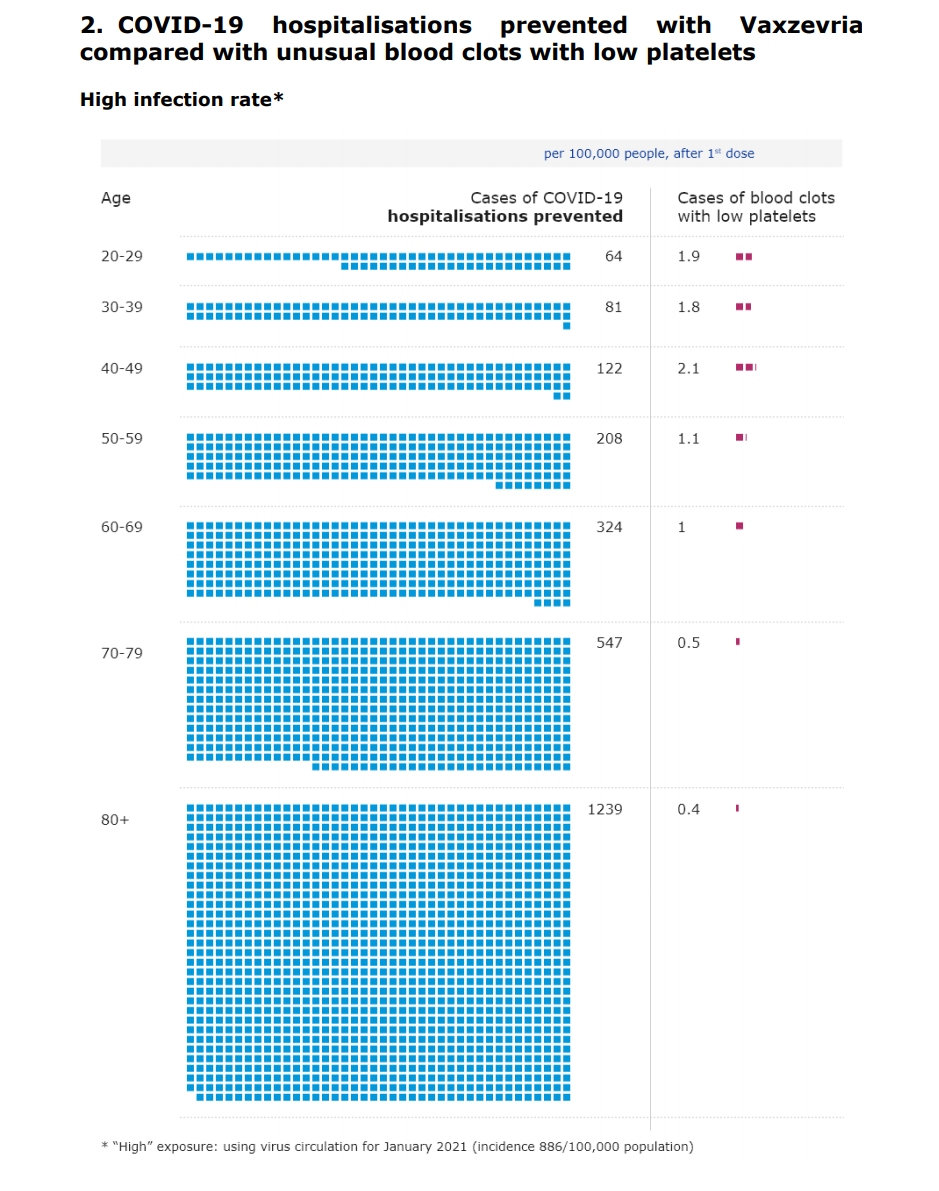 According to the visual report by the EMA, the risk of blood clots is rare at 1 in 100,000. As shown above, the risk is lower with older age groups at 4 in 1,000,000 for people aged 80 and above, and AstraZeneca vaccines are proven effective in preventing hospitalisations and death. EMA has concluded that the benefits far outweigh the risks involved with the vaccine.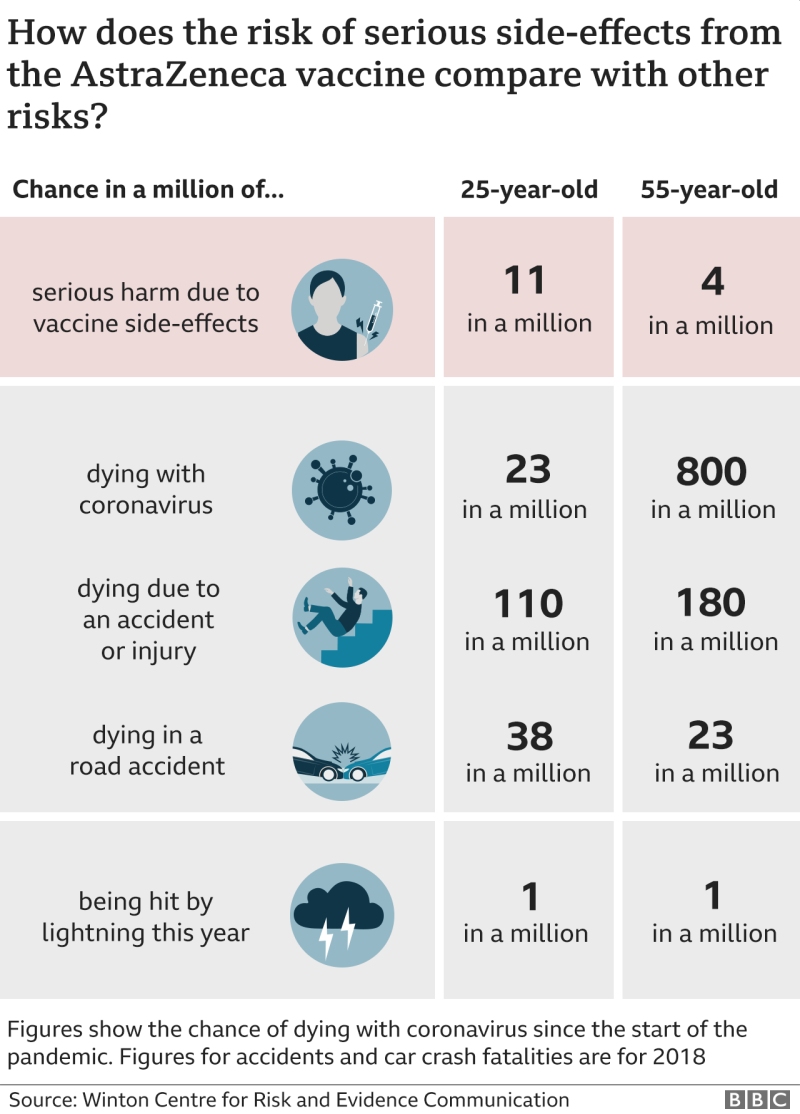 Dr Noor Hisham Abdullah has recently shared an infographic that illustrates the risk of side effects of AstraZeneca vaccine versus deaths due to COVID, personal injuries and road accidents. For those aged 55 years old and above, you're 5x more likely to die in a car crash than getting serious harm due to side effects from the AstraZeneca vaccine. And the risk of dying due to COVID-19 is 200x more.
[ SOURCE, IMAGE SOURCE ]