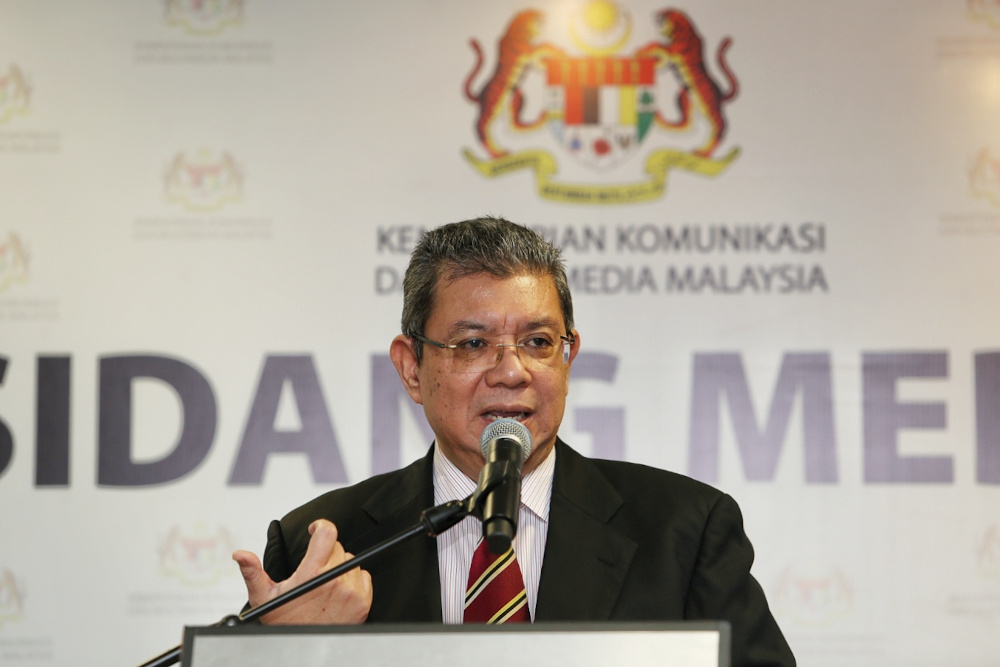 It has been more than 3 months since the MCMC Twitter fiasco where netizens discovered old tweets containing profanity from the official MCMC account. Minister of Communication and Multimedia, Datuk Saifuddin Abdullah has recently said that his ministry is seeking assistance of external authorities to complete the investigation into the matter.
According to the Minister, a committee had conducted a comprehensive and in-depth investigation into the tweets but it faced constraints as some individuals that are allegedly involved were no longer working at the MCMC and they had no jurisdiction to investigate.
Saifuddin said he has instructed the Communications and Multimedia Ministry's Secretary-General Datuk Seri Mohammad Mentek to look into the possibility of seeking help from authorities outside of the Ministry to resolve the issue.
To recap, the issue started after the MCMC reminded netizens to be polite and courteous when sharing their views online. Shortly after that, several users had started digging out old tweets on @SKMM_MCMC from 2014 which appears to be personal rants made by a teenager.
After the naughty tweets went viral, the Twitter account was suspended and MCMC had issued a statement claiming to be "hacked". Twitter doesn't allow postdated tweets and it appears that the MCMC account was brought from an individual with 50,000 followers.
When we checked the archives on WayBack Machine, the @SKMM_MCMC account had gained 36,000 tweets and over 45,000 followers in October 2015. The original MCMC Twitter account which was created on August 2013 had only 687 tweets and 2,513 followers on 19th October 2015.
At the time of writing, MCMC still doesn't have a Twitter account and they have not recovered its @SKMM_MCMC handle. However, they are still available on Facebook.
[ SOURCE , IMAGE SOURCE ]
Related reading