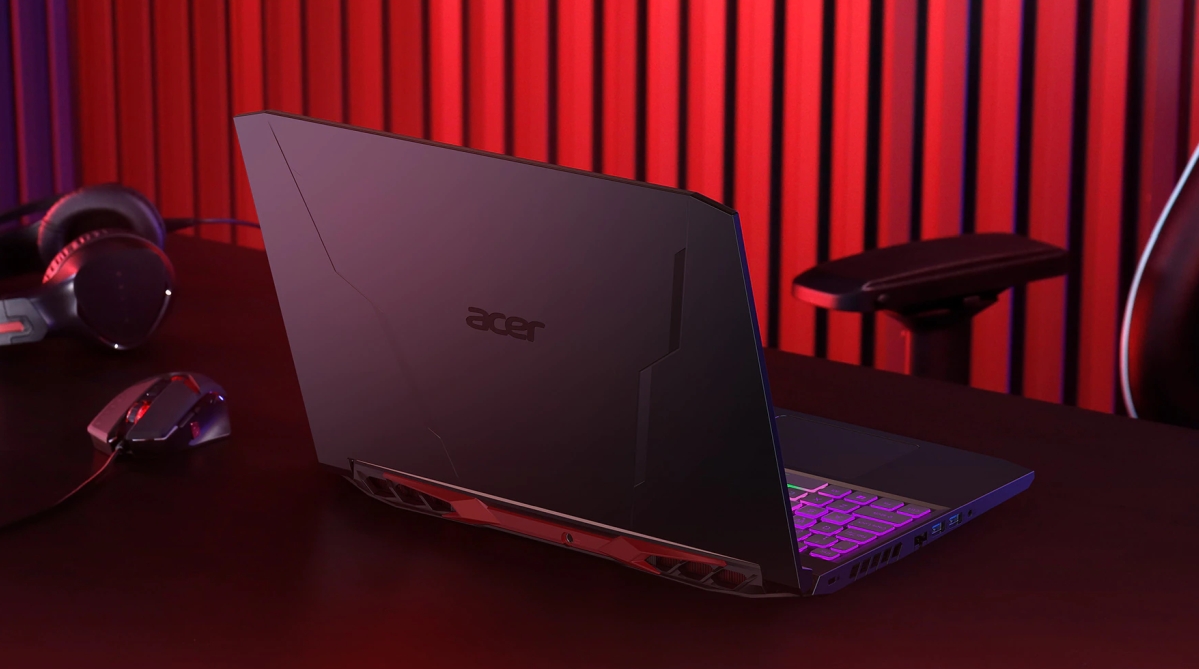 A couple of weeks after the Intel-powered Acer Nitro 5 was announced. Acer has just confirmed that Ryzen-powered variants of the company's bang-for-buck gaming laptop series are coming to Malaysia soon. And yes, these will indeed be the latest Ryzen 5000 chips, and at the very top-end of configurations, you'll be looking at a Ryzen 9 processor, along with an impressive 2K display pushing a fast 165Hz refresh rate.
Sounds good, right? Here's everything you need to know if you're looking to get your hands on Acer's latest Nitro 5 laptop.
Price and availability
The Acer Nitro 5 (GTX 1650 models) will open for pre-orders on the 14th of April 2021 on Shopee, and you'll get RM100 off, along with free gifts worth up to RM479 during the pre-order period. Meanwhile, the RTX 3060 configurations will be available for pre-order from the 27–29 April 2021, with RM100 off and up to RM967 worth of free gifts up for grabs. And finally, the RTX 3070 and RTX 3080 options will be open for pre-orders from the 10–12 May 2021, with up to RM1,057 of free gifts included.
Pricing for the various configurations is as follows:
AN515-45-R49W – 16GB RAM, 1TB storage – Ryzen 9 5900HX, RTX 3080 – RM8,999
AN515-45-R8XM – 16GB RAM, 512GB storage – Ryzen 7 5800H, RTX 3070 – RM6,399
AN515-45-R5C7 – 16GB RAM, 512GB storage – Ryzen 7 5800H, RTX 3070 – RM5,799
AN515-45-R4K8 – 8GB RAM, 512GB storage – Ryzen 7 5800H, RTX 3060 – RM4,899
AN515-45-R7QR – 8GB RAM, 512GB storage – Ryzen 7 5800H, GTX 1650 – RM4,199
AN515-45-R9RJ – 8GB RAM, 512GB storage – Ryzen 5 5600H, GTX 1650 – RM3,699
Meanwhile, the company has also launched the Acer Nitro QG-1 gaming monitor (featuring a 165Hz refresh rate), which is priced at RM749; from the 14–16 April 2021, this will be available at a promo price of RM699.
Acer Nitro 5 specs
From the outside, the AMD-powered Nitro 5 is nearly identical to its Intel counterpart. Acer has toned the "gamer" design down a little, compared to its predecessor, with the red accents around the trackpad and laptop body now replaced by a (slightly) more understated look. As mentioned earlier, the top-end configuration for Nitro 5 comes with a Ryzen 9 5900HX, mated to a RTX 3080 GPU with 8GB of GDDR6 VRAM.
You also get a 15.6″ QHD IPS display pushing a 165Hz refresh rate, along with up to 16GB of DDR4 RAM. Memory can be upgraded to 32GB in total (2x16GB RAM slots). The top variant also comes with a 1TB PCIe NVMe SSD, although the rest of the SKUs will only have a 512GB SSD instead. You can, however, upgrade your storage with an additional HDD slot.
As expected, this is also a WiFi 6-compatible machine. Meanwhile, for ports, you're looking at a single USB 3.2 Gen 2 port, two USB 3.2 Gen 1 ports, one USB-C port, a single HDMI 2.1 port, and a 3.5mm headphone jack.
If you move down the list of models, other GPU options available include the Nvidia GeForce RTX 3070, the RTX 3060, and the base option: the Nvidia GTX 1650. The QHD 165Hz display is also only limited to the top two models, with the remaining options featuring a lower resolution 15.6″ Full HD display pushing a (still) fast refresh rate of 144Hz.
The Nitro 5 also comes with a new cooling system, with a quad-exhaust setup designed to keep everything cool during long hours of gaming. Heat management has long been one of the main concerns when it comes to gaming laptops, so the effectiveness of this system will likely be a major factor in the success of the refreshed Nitro laptop. And finally, Acer promises up to four hours of battery life on a single charge for all variants.
So, what do you think? Is this the best laptop you can get under RM9,000? This is one of the official Malaysian releases to run on the new Ryzen 5000 chips, so that will certainly count in its favour. Share your thoughts in the comments section below.