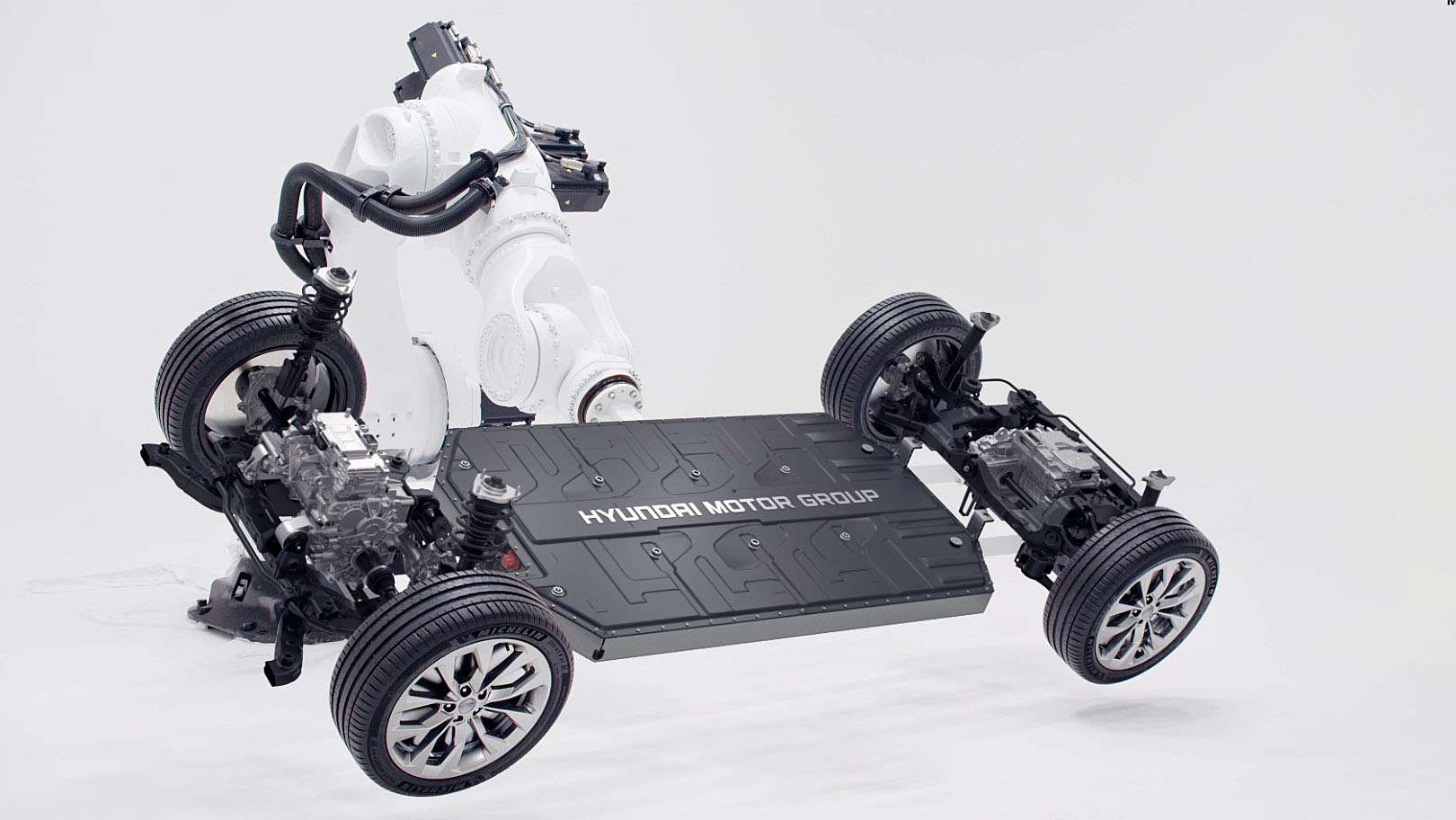 Rumours about the upcoming Apple car has been rife for sometime now. But a recent report from reliable Apple analyst Ming-Chi Kuo states that Apple has picked Hyundai's E-GMP platform as the chassis for its upcoming electric car.
In a recent investor note, Kuo said there is a potential partnership between Apple and Hyundai in the works. Hyundai is set to take the lead in component design and production while its subsidiary Kia will handle production of the EV in the US.
If you are not all caught up, Hyundai announced its E-GMP platform back in December 2020 and plans to use it as the core of its next-generation electric vehicles (EVs). The first vehicle to use the platform is the Ioniq 5, a Crossover Utility Vehicle, that Hyundai plans to roll out later this year.
The platform is designed exclusively for EVs and offers increased modularity and safety. Hyundai claims high-performance cars based on E-GMP would be able to go from 0 to 60mph in less than 3.5 seconds, and it will have a top speed of 160mph (257km/h).
According to Hyundai the platform can deliver more than 500km on a single charge while it is charging system goes up to 350kw, allowing EVs to be recharged up to 80% in just 18 minutes with a compatible charging station.
Another notable feature of the E-GMP platform is its support for bi-directional charging. This allows the BEV to supply up to 3.5 kW of power to other electronic devices such as TVs, fans, air condition units and more.
As exciting as many of these features are, don't expect the Apple Car to be released anytime soon. Kuo was quoted saying:
"We predict that Apple will launch the Apple Car in 2025 at the earliest. The new iPhone takes about 18–24 months from initial specification definition to mass production based on experience. Given the longer development time, higher validation requirements, more complicated supply chain management, and very different sales/after-sales service channels for the automobiles, we believe that Apple, which lacks car building experience, is already on a tight schedule if it wants to launch the Apple Car in 2025."
Kuo believes that Apple will farm out parts manufacturing and assembly to established automakers. This is because EVs contain 40 to 50 times more parts than a smartphone, so Apple will need to rely on existing automaker resources to create a functional car within that time frame.
It is said that Apple's collaboration with automakers will significantly shorten the Apple Car's development time. Even so, the 2025 release date is still considered aggressive for a tech company making its first foray into a new industry.
That being said, there are some reports that Hyundai executives are still hesitant about partnering with Apple. So, there is a chance that Apple may have to search for another manufacturing partner should this partnership fall through. According to the report:
Hyundai is traditionally known for its reluctance to work with outsiders, making engines, transmissions and even its own steel in-house under its vertically integrated supply chain as South Korea's second-largest conglomerate

"Apple is the boss. They do their marketing, they do their products, they do their brand. Hyundai is also the boss. That does not really work," the person said.
AppleInsider also reported a trio of new Apple patents that hint the rumoured electric car may be able to intelligently recognise and respond to hand signals from traffic personnel. There is also word of a new suspension system that is supposed to increase comfort and handling. Finally, there is a "retroreflector" engineered that's said to help improve the performance of LiDAR, radar and other cameras.
It is obvious from all the different reports that Apple is indeed working on an electric car. However, we will have to wait until there is a more concrete information from Apple.
[SOURCE]
Related reading