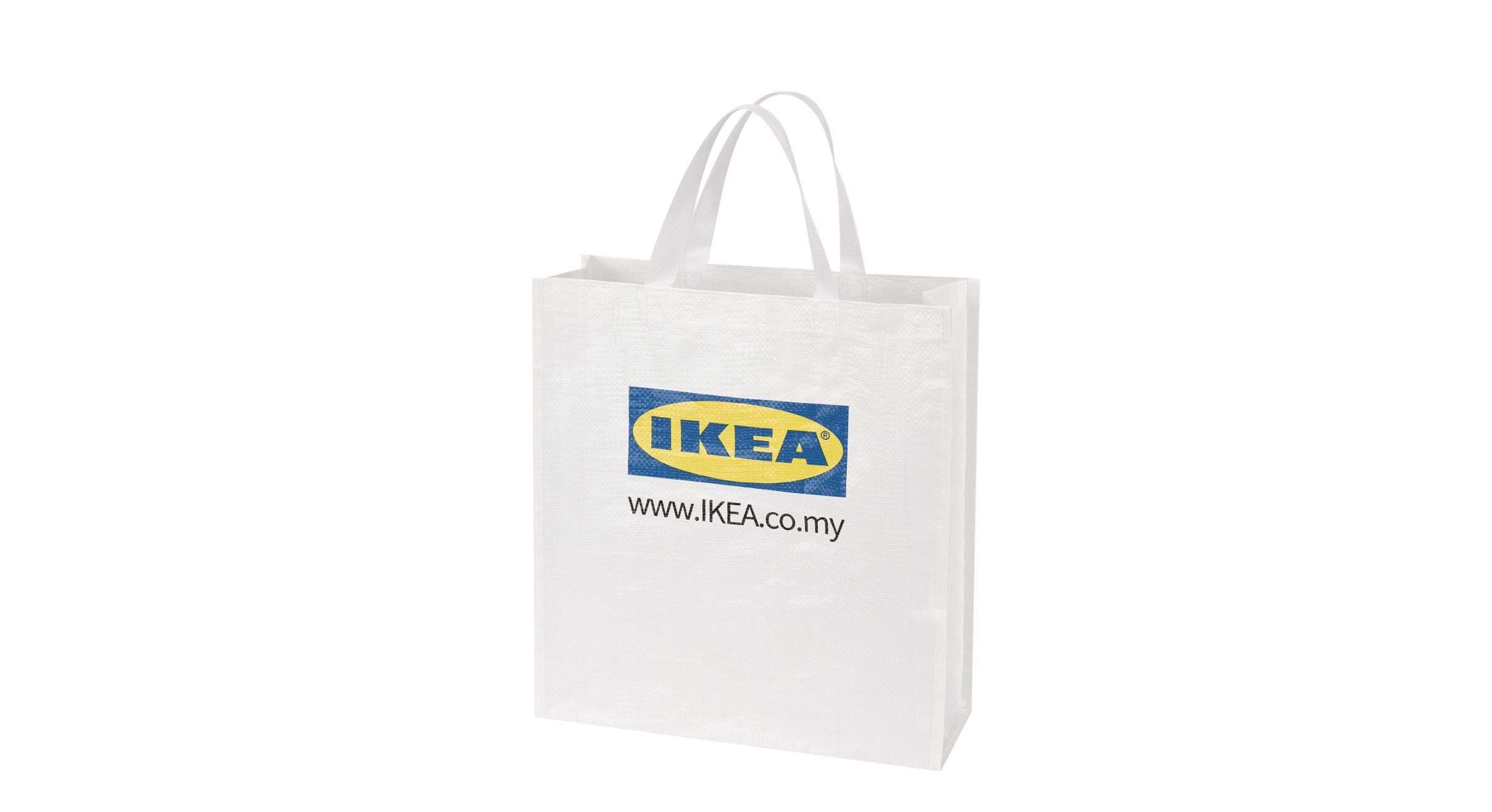 Ikea Malaysia has made a huge printing mistake—or did they really? The home furnishing store said that they "printed the wrong website address" on their KLAMBY re-usable bag, but they're still on sale as "limited-edition" items.
"It is ok to make a mistake. We printed the wrong website address on the KLAMBY re-usable bag but because it's reusable, we won't scrap them," wrote Ikea.
The mistake was that the KLAMBY reusable bags were meant to feature the URL 'www.ikea.com.my'. However, 'www.ikea.co.my' was printed instead. The missing 'M' would mean that they led people to a non-existent website (so far…).
Ikea Malaysia also refers to these bags as the 'ALAMAK' bags. It refers to a Malaysian phrase typically used to express shock or dismay—similar to 'oops' or 'uh-oh' in the English language.
Ikea Singapore also made the same mistake. They have similar printed KLAMBY bags, but with 'www.ikea.co.sg'. Their site has a similar message claiming that the printed website address was a mistake.
Despite the fumble, these "limited-edition" bags are selling on the Malaysian website for RM4.90 each. The ones for Singapore sell for SGD 1.90 each.
Ikea Thailand has a similar site address printed—their bag has 'www.ikea.co.th' written. However, Ikea Thailand has directed that site to their 'www.ikea.com/th' site.
While they might have made a mistake with the printing, their sales pitch made it seem more endearing than anything. Still, it would also be helpful for their sakes if they can buy 'www.ikea.co.my' and redirect visitors to the actual site—so that online pranksters won't gain the opportunity first.
[ SOURCE, IMAGE SOURCE ]
Related reading