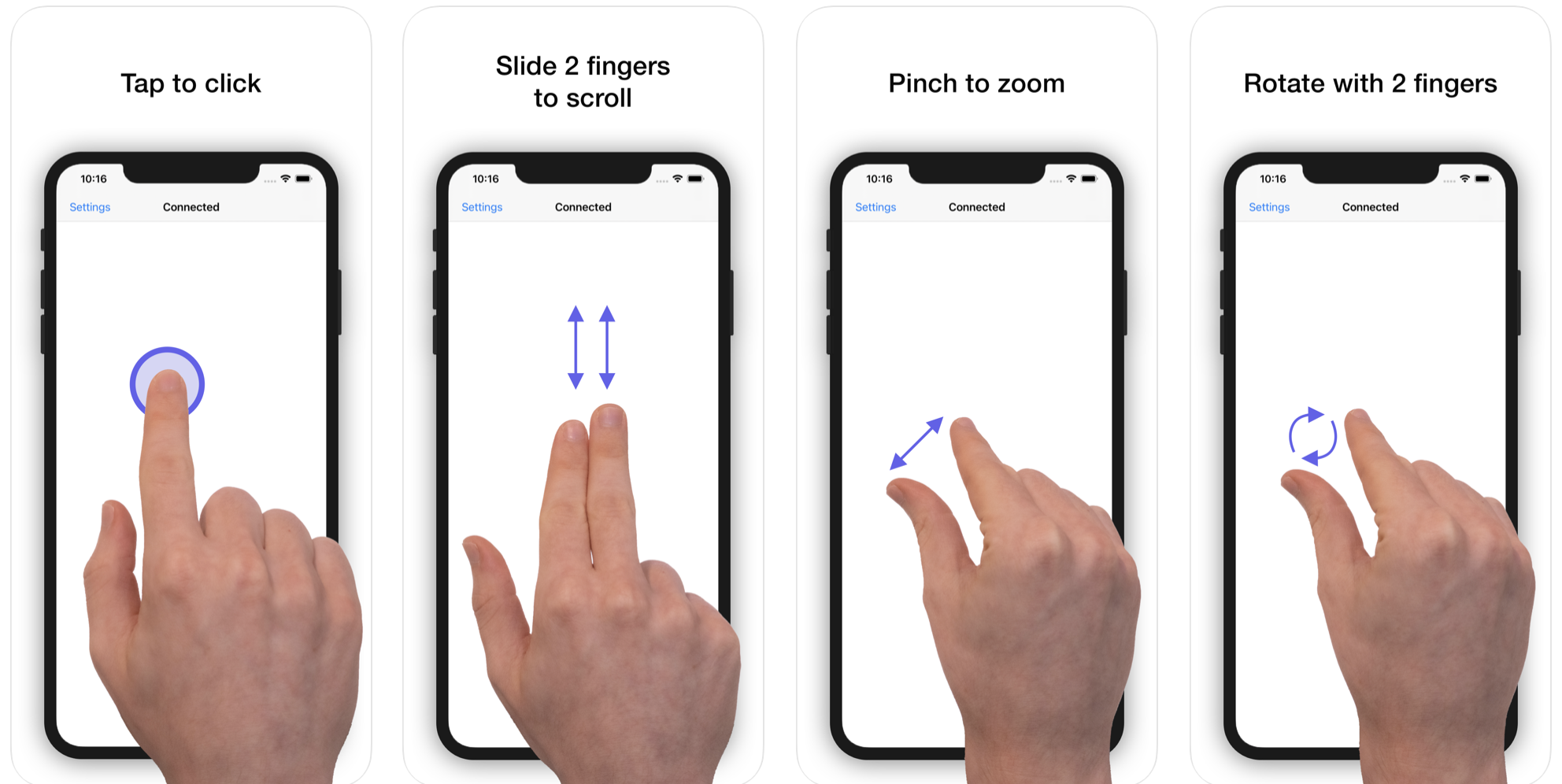 I'm one of the Apple users who prefers using the MacBook trackpad rather than a mouse. They usually have better sensitivity, and they're widely known to be better than the average trackpads.
But for whatever reason you need another trackpad for your Mac, there's a few apps that can help you turn your iPhone or iPad into one like BetterTouchTool. However, there is an app that turns your device into a real Mac trackpad, with additional support for multitouch gestures like scrolling and zooming—El Trackpad.
With the El Trackpad app, you can tap with two fingers to perform a right click, zoom in and out with the pinch gesture, slide with two fingers, rotate elements, drag and drop, and more features seen above. You can also change the tracking speed and toggle different things like scroll direction.
Here's how to turn your iPhone or iPad into your Mac's trackpad
Download the El Trackpad app
You'll be asked to install El Trackpad for your Mac as well. You can click here to make it easier
After you install the application on your Mac, allow accessibility features for it when prompted
Connect your iPhone or iPad to your Mac via a USB cable
Start your free 7-day trial
Enjoy your trackpad!
There are two big drawbacks to the application. The first one is that you need a USB cable to connect your devices in order for the trackpad to work, The second drawback is that it is RM16.90 to unlock the app for longer than 7 days—it's not free.
However, this is a great alternative if you are in a situation where you don't have a mouse or trackpad around. It works with any iPhone, iPod touch, or iPad running iOS 10 or later, and Mac running macOS High Sierra or later.
[ SOURCE, IMAGE SOURCE ]