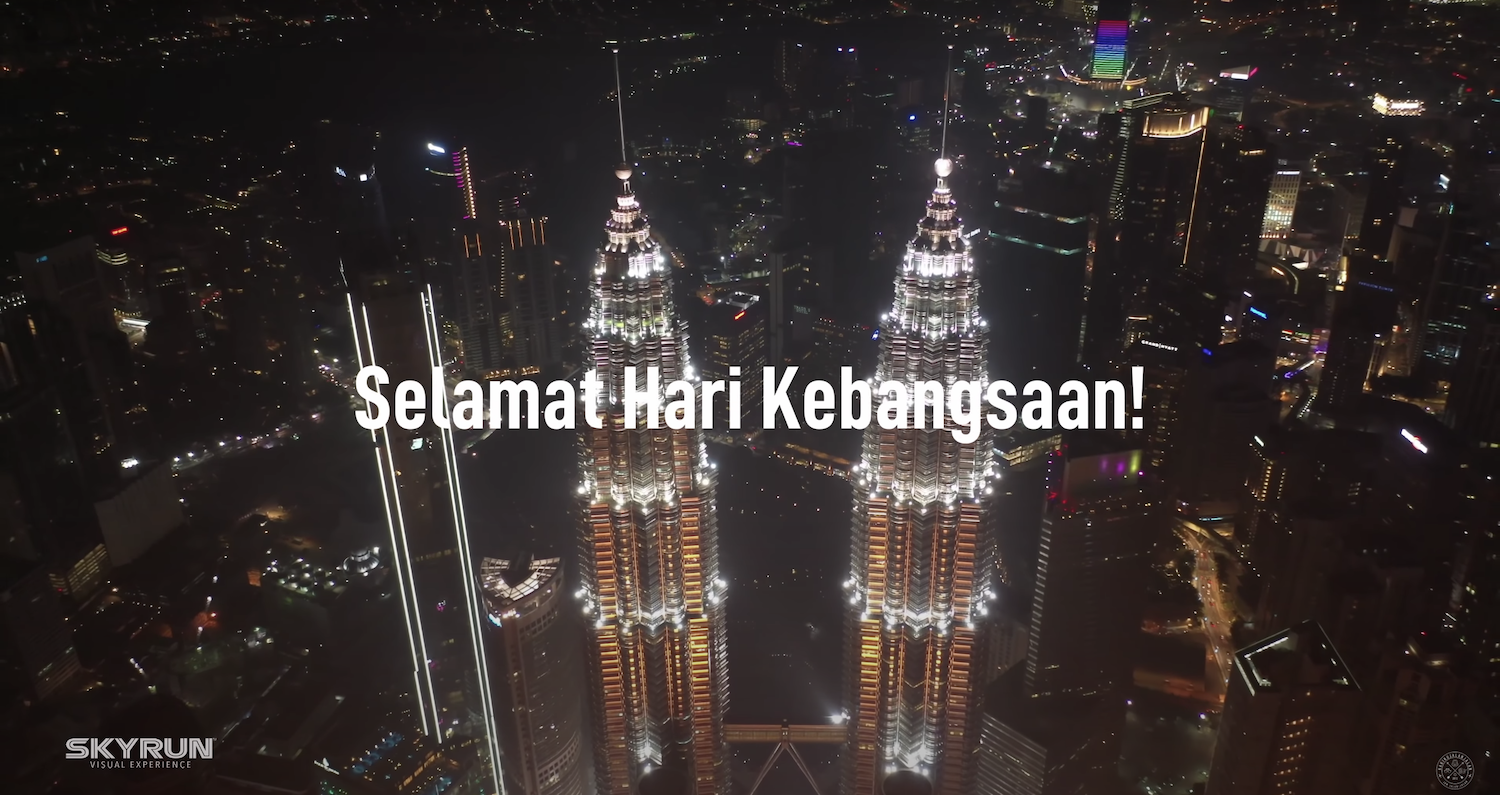 To celebrate this year's National Day, Skyrun Malaysia—a Malaysian aerial photography group—created a visual tribute to Malaysia using very stunning drone footage. The group says that this video is also the first time they've collaborated with independent 'droners' in the country.
The 9 minute and 44 second video starts with some footage from the past—which includes our first Prime Minister Tuanku Abdul Rahman during the first Merdeka, and the visuals of Stadium Merdeka. The video then transitions to recent drone footage of the same stadium—63 years later.
The video is also a montage of several beautiful shots of drone footage showing some of the iconic locations in Malaysia. They include the Petronas Twin Towers and KL Tower in Kuala Lumpur, the beaches in Terengganu, the Hollywood-eque Ipoh sign in Ipoh, and the islands in Sabah.
Another stunning theme in the video is that how most of the drone footage shows little to no traffic or crowds. It also serves a reminder that we still need to be social distancing during the COVID-19 pandemic.
"This is 63 years of Merdeka collaboration video with very humble underground droners around Malaysia. The objective is very clear—to show UNITY among Malaysians and to promote our beautiful land to the world!" said Skyrun Malaysia.
You can watch the video above, or through this link—where you can also find more info on the independant 'droners' in Malaysia. You can also look through drone photographs of people in isolation by photographer Adas Vasiliauskas.
[ SOURCE ]
Related reading