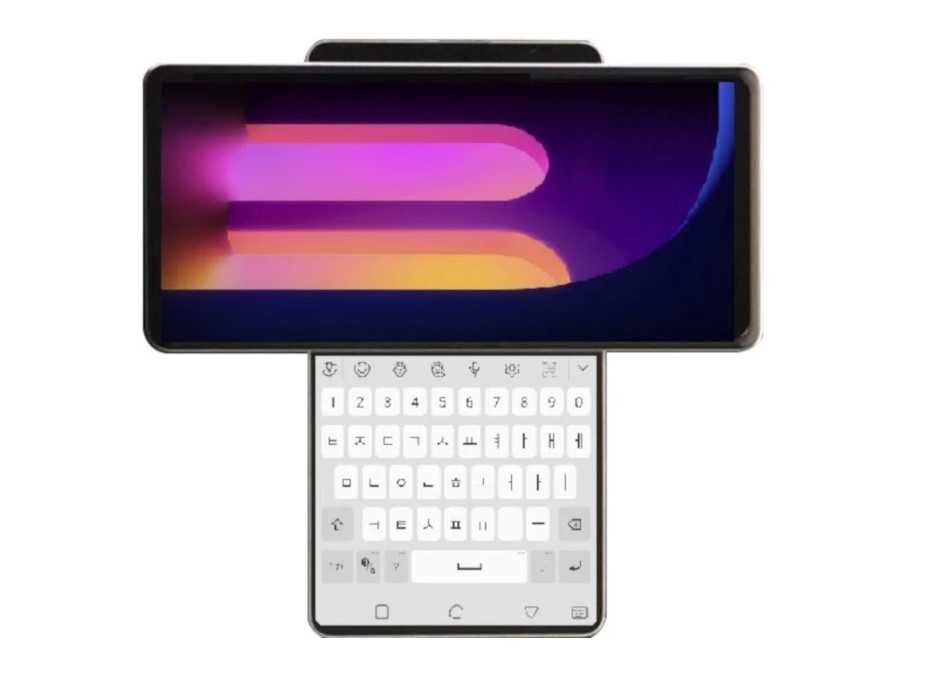 LG is hard at work to innovate on its next 5G smartphone, codenamed Wing. But the South Korean smartphone maker isn't settling on making yet another rectangular smartphone. It is looking at a radically different design that will stand out from the crowd.
The LG Wing 5G phone is said to feature two displays. Instead of a folding display like the Samsung Galaxy Z Fold 2, it has a rotating main display paired with a second screen that remains stationary.
Rumour has it that the main display of the LG Wing 5G will be 6.8" in size, similar to the one used on the LG Velvet. While the secondary display uses a smaller 4″ panel, with a 1:1 aspect ratio. According to PhoneArena, the LG Wing 5G phone is slated to launch in the second half of this year and is expected to cost more than USD 1,000.
However, LG may find it challenging to justify the flagship-level price tag given the fact that it comes powered by a mid-range Qualcomm Snapdragon 765G processor if a recent Geekbench listing (via MySmartPrice) is accurate. It is speculated that LG will equip the device with 8GB of RAM and 128GB of internal memory.
It is strange that LG's latest 5G phone seems to take design cues from older swivel phones like the Samsung SGH-P920 from the mid-2000s. Those phones had rotating screens that changed the screen orientation for watching digital TV broadcasts.
Quite honestly, though this design may have made sense back in the day, it simply does not belong on a modern smartphone. Most modern smartphones have full touch-screen displays and it works in both landscape and portrait orientation.
In addition, vertical orientated content is also gaining in popularity on platforms like TikTok and IGTV. Now even TVs are adapting to that trend with the introduction of the Samsung Sero TV that has a rotating screen that to turns from landscape to portrait.
Android Authority has recently shared a video of the LG Wing in action which gives us a better idea of what the new form factor has to offer. As shown below, the phone is mounted in the car with the main display used for navigation while the smaller screen is used for media controls and phone controls. This setup is somewhat redundant since navigation apps such as Waze and Google Maps already come with built-in music controls.
Currently, it is hard to see a point of having a rotating display on a phone. Not only it is clunky but having two different screen sizes in a T-formation would require customised apps that can take advantage of this unusual form factor. At least for foldable devices, apps would simply just scale up from a phone to tablet mode. We imagine this quirky design may have looked great on paper but it just isn't practical or useful feature on a 5G smartphone.
But what do you think? Is there really a market for a phone with a mechanically rotating display? Would you buy one? Let us know in the comments below.
[ SOURCE 2, IMAGE SOURCE ]
Related reading