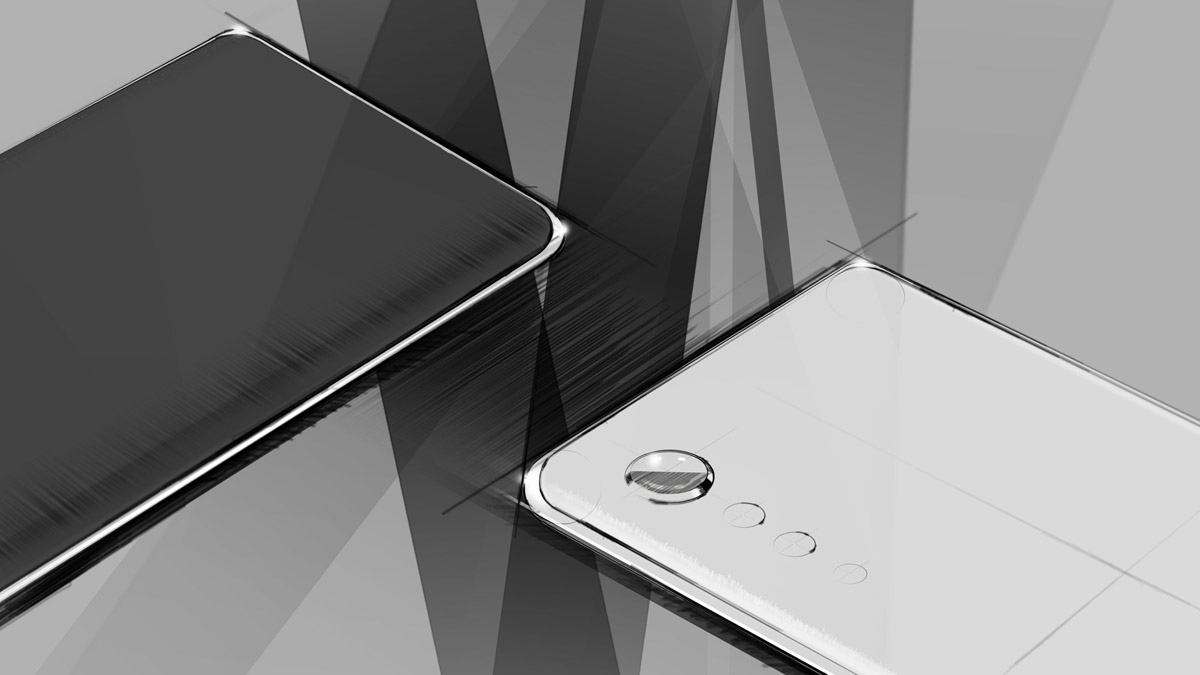 LG has just announced that the next smartphone to come from the Korean company will be called the LG Velvet—reminiscent of the times when the company used interesting names for their phones like the LG Chocolate, and so on. The company says that the Velvet will be the first device under LG's new branding strategy, which means that future LG phones could depart from boring, alphanumeric names.
But the naming of the upcoming device isn't the only thing unique; LG has also shared images of the Velvet which show off a new "raindrop" camera design on the back of the phone. Three cameras (and a flash) sit in a vertical line at the corner of the phone, with each descending in size to emulate the look of raindrops falling.
It's a little hard to describe in text, so have a look:
The company says that the new design will give the Velvet a "cleaner, sleeker overall look", and offer a unique take on rear camera modules in a time when most smartphones are beginning to look identical. The Velvet, according to LG, is set apart by this design.
"With today's smartphones becoming more and more alike and difficult to distinguish by technical specifications alone, LG Electronics (LG) is answering the challenge by embarking on a new product roadmap that will emphasize distinctive designs and "tactile" elegance to set itself apart."
Additionally, we'll also be seeing something called 3D Arc Design, which means that the edges of the rear of the phone will symmetrically curve to meet the curved edge of the display. Symmetry is supposed to be a crucial factor in beauty, after all. But LG says that this will also mean that the Velvet will be "more pleasing to touch".
All in all, I think that it's refreshing to see a major smartphone manufacturer come up with something new. It's getting a little hard to keep track of smartphone models, with various names like the S10, S20, S20 Ultra, iPhone 11, and so on. And the square/rectangular camera bump, while unique-looking when first seen on the Mate 20 Pro, has certainly gotten old from an aesthetic point of view.
Plus, if cool names like "Velvet" are part of the strategy moving forward, I'm certainly all for it.
At the moment, the Korean company has not revealed any concrete details on the launch of the LG Velvet. However, a Korean portal has claimed that the launch will be on the 15th of May, while we could also be seeing a Snapdragon 765 powering the LG Velvet, and even 5G connectivity support.
Editor's Note: This article has been amended to include rendered images of the device.