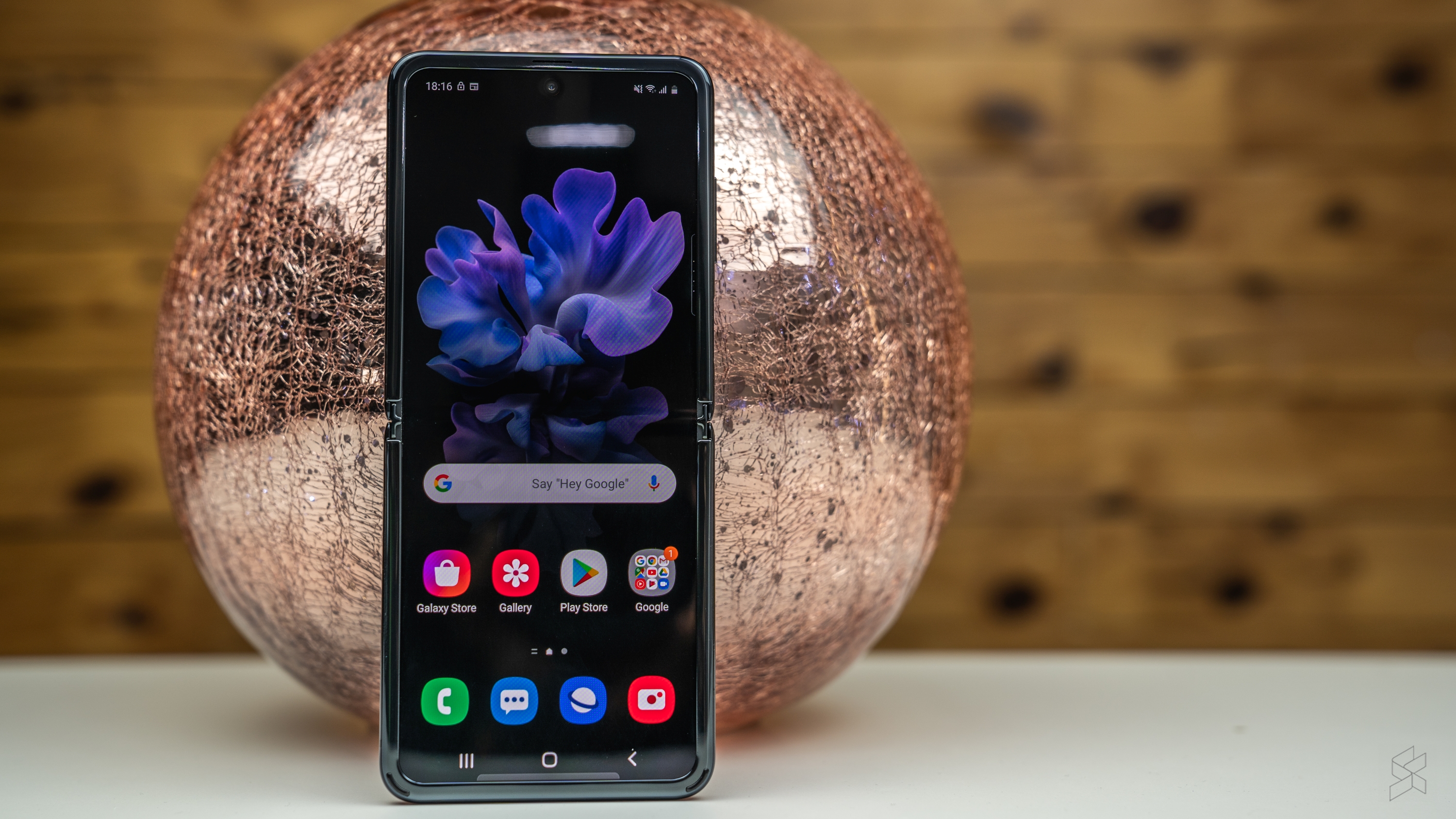 The Samsung Galaxy Z Flip was only launched earlier this year, but we could be set to see a new variant added to the range soon. Reliable source EV Leaks has shared a video that looks a lot like the complete promotional video for the upcoming variant from Samsung. This could be further confirmation that we are set to see a 5G variant of the Samsung Galaxy Z Flip sometime soon—perhaps during the upcoming Galaxy Unpacked event.
Judging the phone from the video, it looks like the new variant will be identical to the current, LTE-only version of the Galaxy Z Flip. However, it also looks like there will be a new colour variant: Mystic Bronze. According to Max Weinbach, we will also be seeing a new SoC under the hood, the Qualcomm Snapdragon 865+. Perhaps this new processor is the reason for the Z Flip's slightly larger footprint at 0.5mm thicker and 0.1mm taller than the current Galaxy Z Flip.
While I wasn't exactly expecting the Z Flip to have drastically new features, I was secretly hoping for a larger battery for the 5G variant. 3,300mAh is pretty small by today's standards, and with the inevitable strain on battery life to be caused by 5G support (and a new processor, too).
To recap on specs, Samsung's compact foldable phone has a 6.7″ Infinity Flex AMOLED display, which uses proprietary technology called Ultra Thin Glass (UTG) to supposedly improve durability of the screen. When the phone is closed in clamshell mode, there's also a 1.1″ always-on AMOLED display for notifications and such, while you can even use the cover display to take selfies.
A 5G variant of the phone has been rumoured for awhile now, and with appearances on TENAA and the Wireless Power Consortium Website apparently confirming the upcoming arrival. At the moment, we don't really have any official word from Samsung on the upcoming variant—although we now know that the next foldable phone from Samsung will be the "Samsung Galaxy Z Flip 5G".
[ SOURCE ]
Related reading