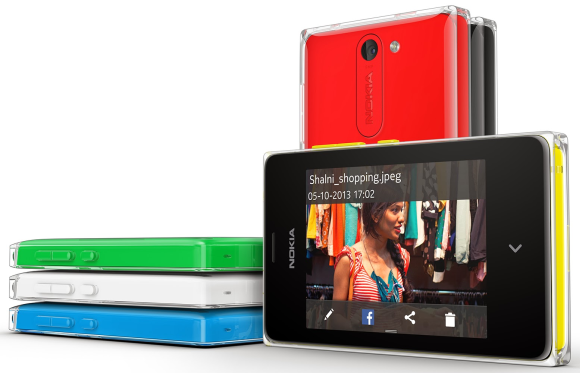 Nokia today announced the availability of its latest addition to its lineup of entry-level smartphone in Malaysia — the Asha 500.
Running Nokia's Asha platform for budget smartphones, the Asha 500 is the most affordable Asha to date with features like an enhanced camera app, 'swipe' navigation and one-touch social sharing, and a new home screen that is integrated with social networks allowing users to see more at a glance.
But for RM249 don't expect a lot from the Asha 500. The device has a 2.8-inch 320×240 display and a 2MP camera. There's Bluetooth and dual-SIM support as well but there's not much else. It doesn't even run 3G but hey, it's cheap.
The Asha 500 comes in bright red, yellow, cyan, white and black, and will go on sale in Malaysia from tomorrow.
Head on over to after the jump to catch some product videos of the Asha 500.