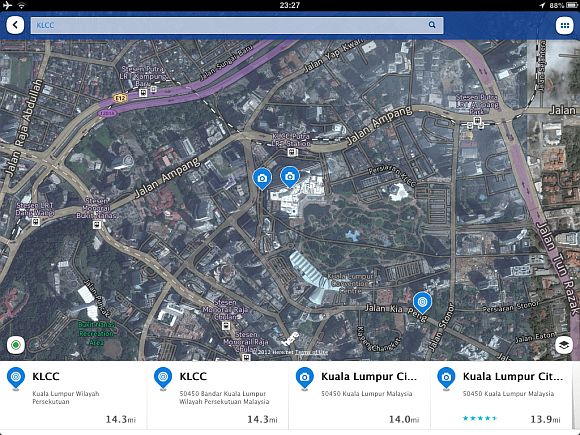 Guess what, you can now add Nokia's Here onto the list of alternative map/navigation applications for your iOS device.
Available for free on iTunes, Here brings Nokia's mapping and navigation expertise to iOS and if you're not a fan of Apple's Maps, Here is a worthwhile replacement. Though, we have to say that we haven't gotten a chance to fully test out the application yet but from what we've experience so far, Here is pretty decent.
The transitions and animation are not as fancy as Maps and you don't get 3D view but Here makes up for it with greater ease of use, a public transport layer and offline viewing feature which allows you to save portions of the map onto your device for viewing without using a data connection. There is however a 10MB limit. So the bigger the map area you save, the less details you get.
You can download Nokia Here from iTunes, err…here.
Let us know what you think of the app.