I don't want a lot for Christmas, there is just one thing I need: a new monitor. But for many of us looking to get a new display during the holiday season—perhaps as a gift for someone, or maybe for themselves—shopping for a new monitor can be quite a daunting task, with many specifications and new features to factor in. To help you with your Christmas shopping, here's a quick guide on how to pick out your next monitor.
Monitors these days can be broadly split into the OLED and LCD camp. OLED though is still a little less common, as while offering superior image quality, tend to have issues such as burn-in and high prices. LCD displays on the other hand are much more commonplace when it comes to computer monitors, as its an older technology with lower prices.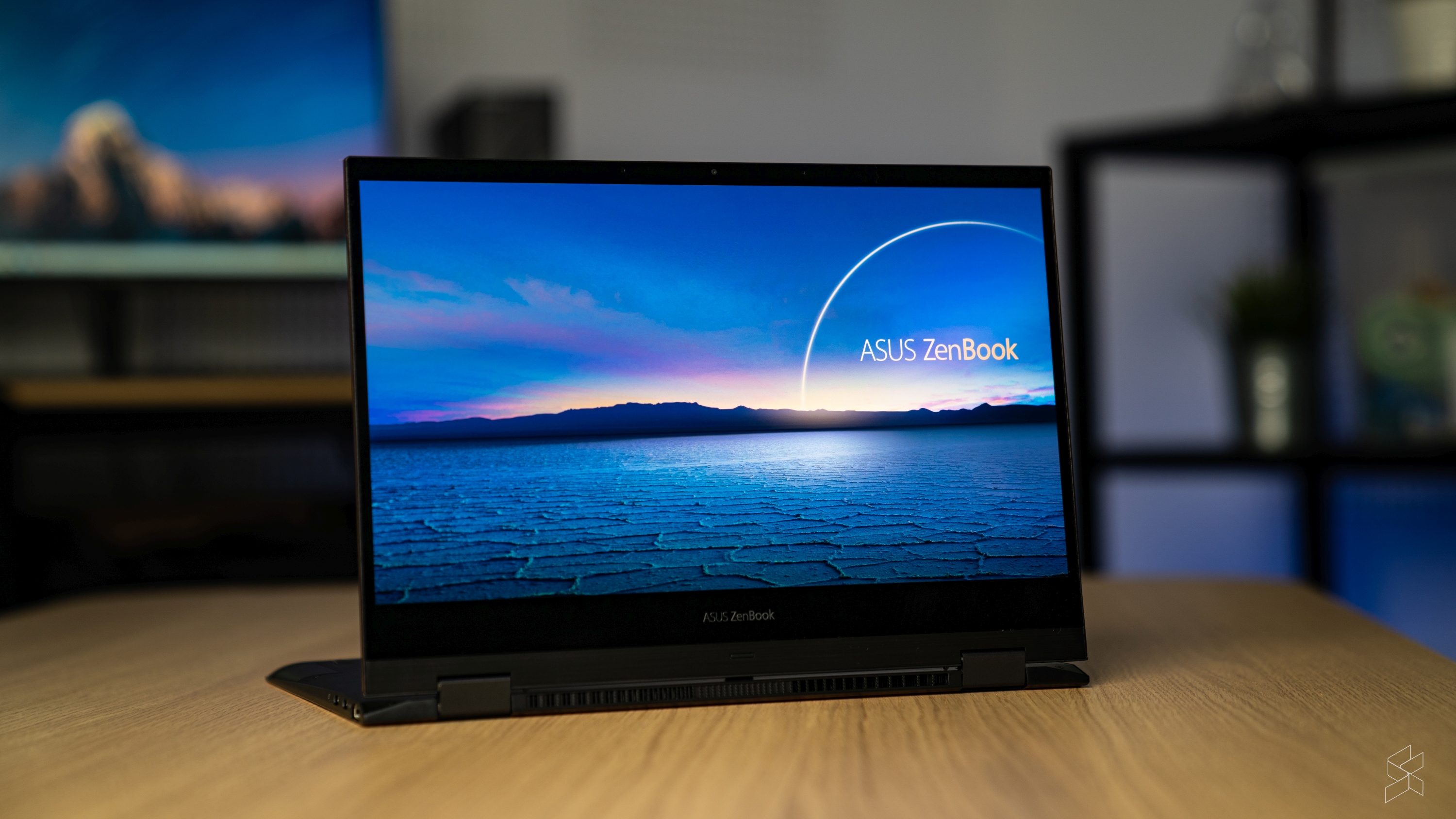 Of course, there are other display technologies too such as Mini LED and microLED displays, but those—alongside OLED screens—are still quite new and monitors with those display panels are still on the rare/expensive side. So for the purposes of this article, we're just gonna look at the most common LCD displays around: TN, VA and IPS.
Twisted Nematic (TN)
One of the oldest liquid crystal display (LCD) technologies around, twisted nematic displays refer to the way the individual liquid crystals are controlled; when there is no voltage flowing through the crystals, they twist 90 degrees, allowing light to go through. They then untwist in proportion to the amount of voltage applied, changing the specific amounts of light allowed through. A full untwist will then fully block the light source, giving you a black image.
It first gained traction in the computer monitor market when EIZO, a Japanese manufacturer released the EIZO FlexScan L66 in 1998, an LCD monitor for desktop computers that was much thinner and sleeker in comparison to its CRT rivals. 1998 was also the year we got the movie I'll Be Home For Christmas, featuring everyone's favourite forgotten 90s star Jonathan Taylor Thomas.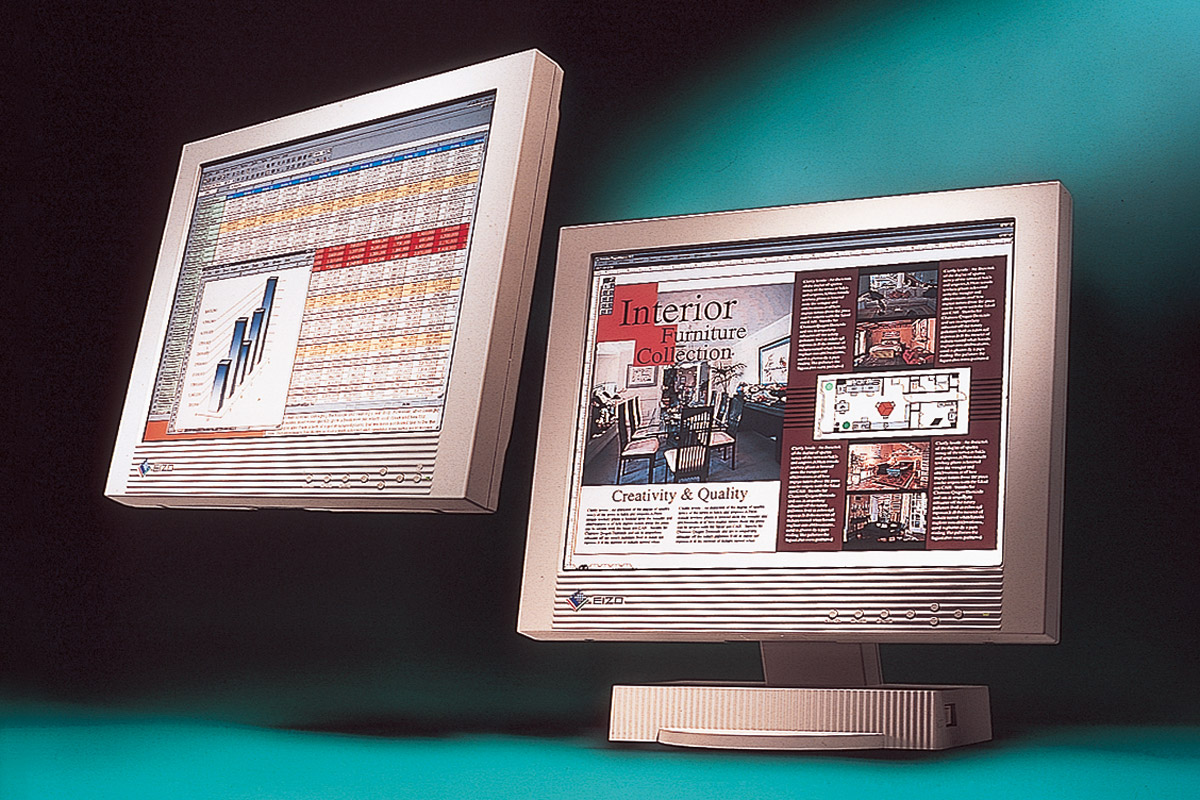 These days though, monitors with TN panels are generally known to have very bad viewing angles. If you ever looked at a display from an off-centered angle only to see a badly discoloured image, chances are it's a TN panel in that display. It also has pretty bad colour reproduction in general. Additionally, TN panels typically have poor colour reproduction and mediocre contrast ratios.
Where TN panels tend to shine however is in their refresh rate and response time—at least, they used to. TN panels have historically always offered some of the highest refresh rates and low response times. Even that EIZO L66 monitor from 1998 had a 75Hz refresh rate. While no longer the best choice, it remains in use mostly for lower end budget monitors and laptop displays.
Vertical Alignment (VA)
Vertical alignment, as it name suggests, has the individual liquid crystals aligned vertically on the glass substrate in the display when no voltage is applied. These crystals then tilt accordingly to the voltage applied to it, letting light through.
VA panels in the past have not had the best response times. However, newer high-end models have achieved the coveted 1ms response time, matching the old strong point of a TN panel. The same goes for refresh rates too; historically worse refresh rates than TN panels, but in the last couple of years or so we've seen 240Hz VA displays popping up. In fact, the world's first 240Hz VA panel can be traced back to 2013, when again EIZO released the FORIS FG2421, a 240Hz gaming monitor.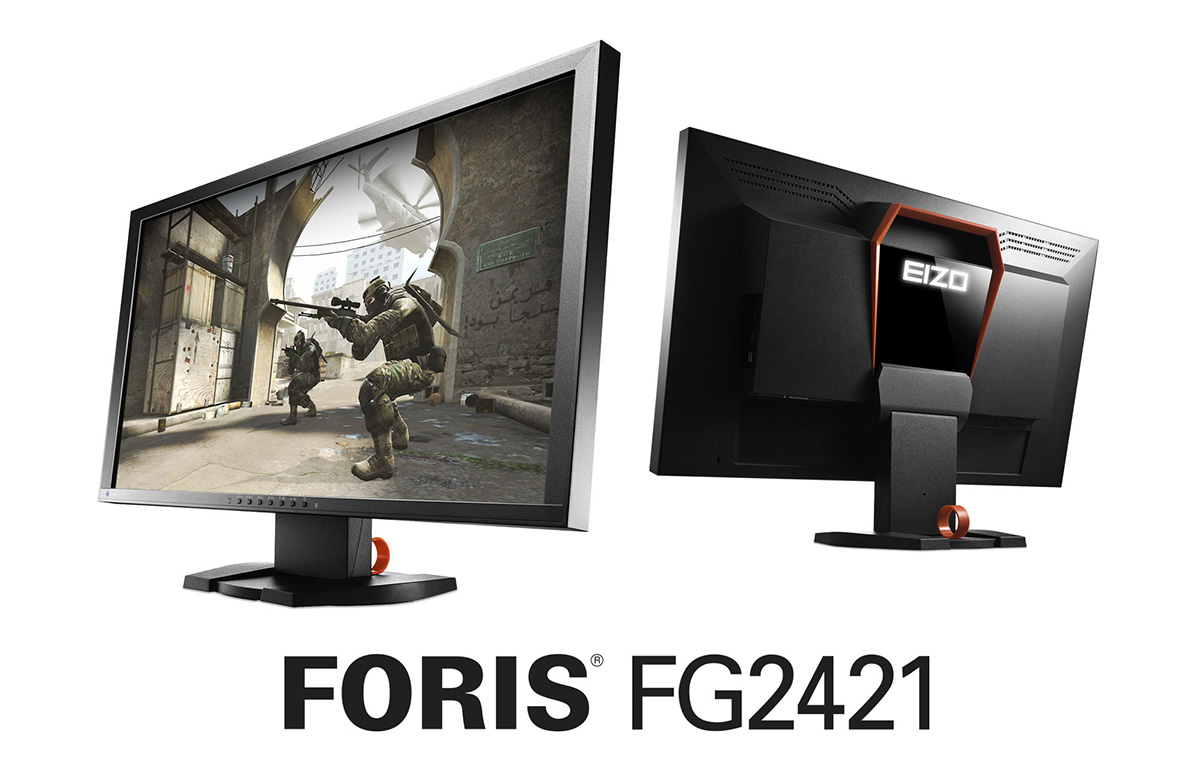 The real highlight of a VA panel however is the contrast ratio it can produce. Capable of up to 3000:1 contrast ratios, it has the best contrast and black levels among the three main LCD panel types. Its colour reproduction is decent too, usually outperforming TN panels while slightly lacking compared to IPS displays. It also doesn't have the same viewing angle issues as TN panels, with most VA monitors having good viewing angles.
In-Plane Switching (IPS)
In-plane switching displays have the liquid crystals parallel to the panel's glass substrate when there's no voltage flowing through it. Once voltage is applied, the crystals rotate around to let a specific amount of light through.
Typically IPS displays don't have the best response times, but recent improvements have seen it achieve the 1ms response time too. And while refresh rates have also historically been a weak point, the industry has seen multiple 360Hz monitors come out recently, all using IPS panels in it. Of course, these are on the very high-end of monitors.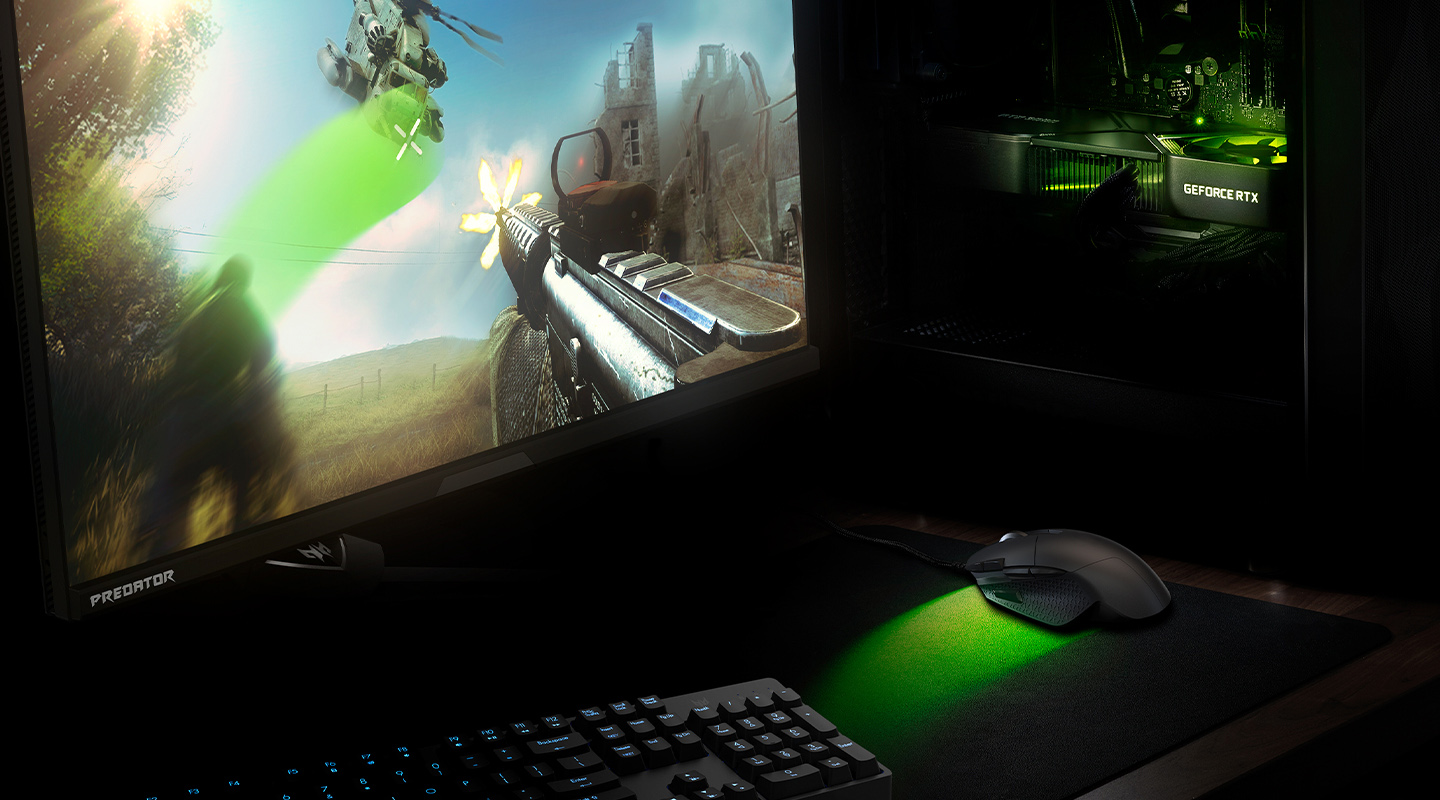 IPS monitors really shine though when it comes to colour reproduction. If you need your display to support colour gamuts like DCI-P3 and BT 2020, IPS should be your go to monitor panel type. It also has the best viewing angles among the panel types, while its contrast ratios lie between TN and VA monitors.
So how do you know which monitor to buy?
You're going to want to first make sure you know why you're buying a new monitor so that you know what features to prioritise.
Looking for a new monitor for competitive gaming? A high refresh rate, low response time and a resolution that fits the hardware you have is what you'll want to find. For instance, you might want to skip on a 4K 120Hz display if all you've got for a GPU is a GTX 1060. Instead, something more along the lines of an FHD display at 144Hz might be more of a fitting choice. There's also other gaming-centric features such as G-Sync or Freesync to take note of.
In this regard, VA panels tend to be the best option, thanks to newer models going to as low as 1ms response time while reaching refresh rates as high as 240Hz. But as mentioned earlier, IPS displays have been catching up, and some of the best gaming monitors with 360Hz displays use IPS panels in them. Gamers on a budget however might want to consider a good TN monitor for the best bang-for-buck gaming monitor.
On the flipside, if you're looking for something a bit more for general use, you should probably avoid TN monitors. You might instead want to find a balance between a decent refresh rate and good viewing angles and colour reproduction. VA and IPS monitors will be your go to in this regard.
If you need your monitor for professional work like video production or image editing, colour reproduction is the priority. As such, an IPS display will do you well in this regard, especially those that have great colour gamut coverage. It'll of course also help if you can get a high resolution display too. You might even enjoy gaming on an IPS display, considering the recent influx of gaming monitors with IPS panels in them. IPS displays are also very well suited for those wanting a monitor for content consumption.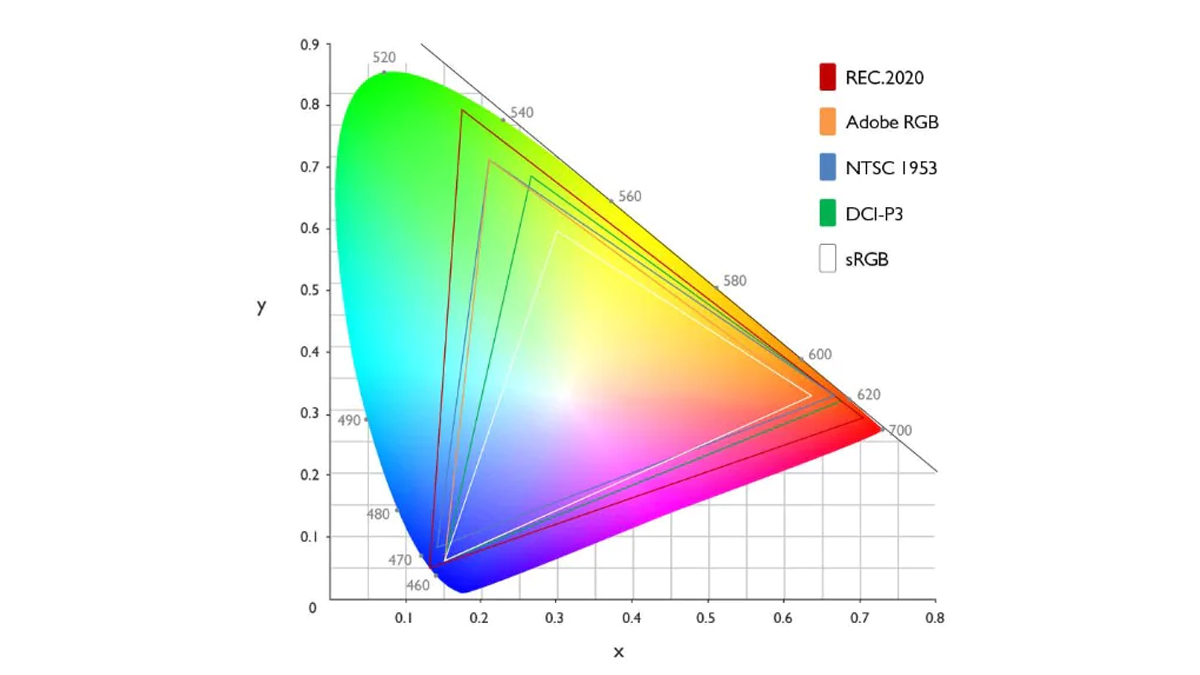 Here's a short list of recommendations based on budget and use case. We would want to point out though that this is based on current prices and availability at time of writing so better options may appear as time goes on. You'll also notice that we didn't recommend any TN panel monitors at all because really, we can't in good faith recommend anyone a TN monitor in 2021 anymore.
Here are some recommendations
1. Gaming monitors
For gamers on a budget, the focus will usually be on hardware like the CPU and GPU, and so you might be tempted to cheap out on your monitor. But that's not to say that there aren't any good options on below RM700 or so. The ViewSonic VX2418-P-MHD for example is a 24-inch, VA panel gaming monitor that admittedly is only 1080p, but offers a 165Hz refresh rate with a 1ms response time. It has a 4000:1 contrast ratio, covers 103% of the sRGB colour gamut, and has a brightness of 250nits. You can find it for as low as RM679 on Lazada.
Alternatively, there's also the Prism+ X240, another 24-inch FHD monitor with a VA panel. Just like the ViewSonic, it's capable of 165Hz with a 1ms response time, but claims to have slightly better colour reproduction at 120% of the sRGB colour gamut. However, it has a slightly worse contrast ratio at 3000:1, though is otherwise almost the same specs-wise. It goes for RM799 on Prism+'s Lazada store, and you can check out our review of it here.
On the high end though, there's plenty of options on hand. One of the absolute bests here is the Samsung Odyssey G7. There's a 27-inch model too, but if you're already going all out, you can take a look at the 32-inch variant instead. The Odyssey G7 has a 1440p curved display with a 240Hz refresh rate and a 1ms response time. You'll also find a 2500:1 contrast ratio, 350nits of brightness and NVIDIA's G-Sync technology that helps eliminate screen tearing. Launched here last year at RM2,899, you'll be able to find it for RM2,459 online these days.
But if you're really into competitive gaming and need as many frames as possible, look no further than the Asus ROG Swift PG259QNR, a 24.5-inch IPS display. It may only have a 1080p resolution, but what is lacks in pixels, it makes up for in pure unadulterated frames via a 360Hz refresh rate.
Being an IPS panel, it only has a 1000:1 contrast ratio, but it still has that 1ms response time and is the brightest of our bunch at 400nits. It also has other gamer-centric features like the NVIDIA Reflex Latency Analyzer which helps tackle system latency. As for the price, well, it'll set you back a measly RM2,959 at time of writing on Lazada. Let's be honest though, if you already have the hardware to get more than 360 frames-per-second in-game, you can probably afford this monitor.
2. Professional monitors
As for professional monitors, the clear choice will almost always be an IPS display. As we mentioned earlier, IPS panels offer the best in colour production and also has the best viewing angles. You won't really want to cheap out though but if you need to meet a budget, the Asus ProArt Display PA278QV is a 27-inch IPS display that is Calman verified, meaning it'll always be capable of excellent colour quality.
This model may cost RM1,489, but this gets you a 1440p, 75Hz display with 100% sRGB and Rec. 709 colour gamut coverage as well as a Delta E < 2 colour accuracy. If you can bump it up to RM2,099 though, you can get the Asus ProArt Display PA279CV, which is also a 27-inch IPS display with Calman verification, but offers a much better 4K display at 60Hz. Just like its WQHD sibling, it may be pricy but it has all the requirements to offer the necessary colour accuracy needed in professional work.
3. General use monitors
As for general use monitors, it's a bit more of an 'anything goes' kind of situation. What you're going to want to look for again is generally the best you can find without your budget. Personally, if gaming isn't the main focus of your monitor, a good IPS display with a 75Hz refresh rate and at least a 250nits brightness is what you'll what to look out for. For example, the LG 27MP400 is a 27-inch, FHD IPS display with a 75Hz refresh rate and a 5ms response time. It's not much, but it'll do you just swell for everyday use and can be found online for around RM689.
Another option you could consider here are the Samsung Smart Monitor M5 and Smart Monitor M7. They aren't exactly your average monitor in that they also double as a 'smart' TV of sorts, complete with the Samsung Tizen operating system and a TV remote to boot. Both come with VA panels, and the M5 is the more accessible option with a 27-inch FHD display while the M7 comes in with a 32-inch 4K screen. It's perhaps not the best at being a monitor, but they're a good hybrid of sorts between a small smart TV and a monitor. Priced from RM1,288 for the Smart Monitor M5 and RM1,999 for the M7, they do cost a smidge more but you will be getting more functionality. You can check out Rory's review of these two monitors here.
With a few weeks left until Christmas, you'll have some time to determine what exactly you want your new monitor for and your budget too. With this quick breakdown of TN, VA and IPS panels. hopefully we've helped you—and Santa—pick out your next monitor this holiday season.