Teenagers are certainly in for a treat if they get vaccinated in Washington D.C. as the local government is offering free Apple AirPods or a Visa gift card worth USD 51 (about RM215) as an incentive to get vaccinated against COVID-19. Teenagers between the age of 12 and 17 who receive their first dose will be able to score the AirPods at selected middle schools.
It doesn't stop there – the teenagers will also be in the running to win an iPad or a USD 25,000 (about RM 105,612) college scholarship. For four weeks beginning August 30, 2 lucky winners a week will receive the scholarship and 8 winners will win an iPad plus headphones. Plus, parents who accompany their teenagers to the vaccination centres will also receive a Visa gift card.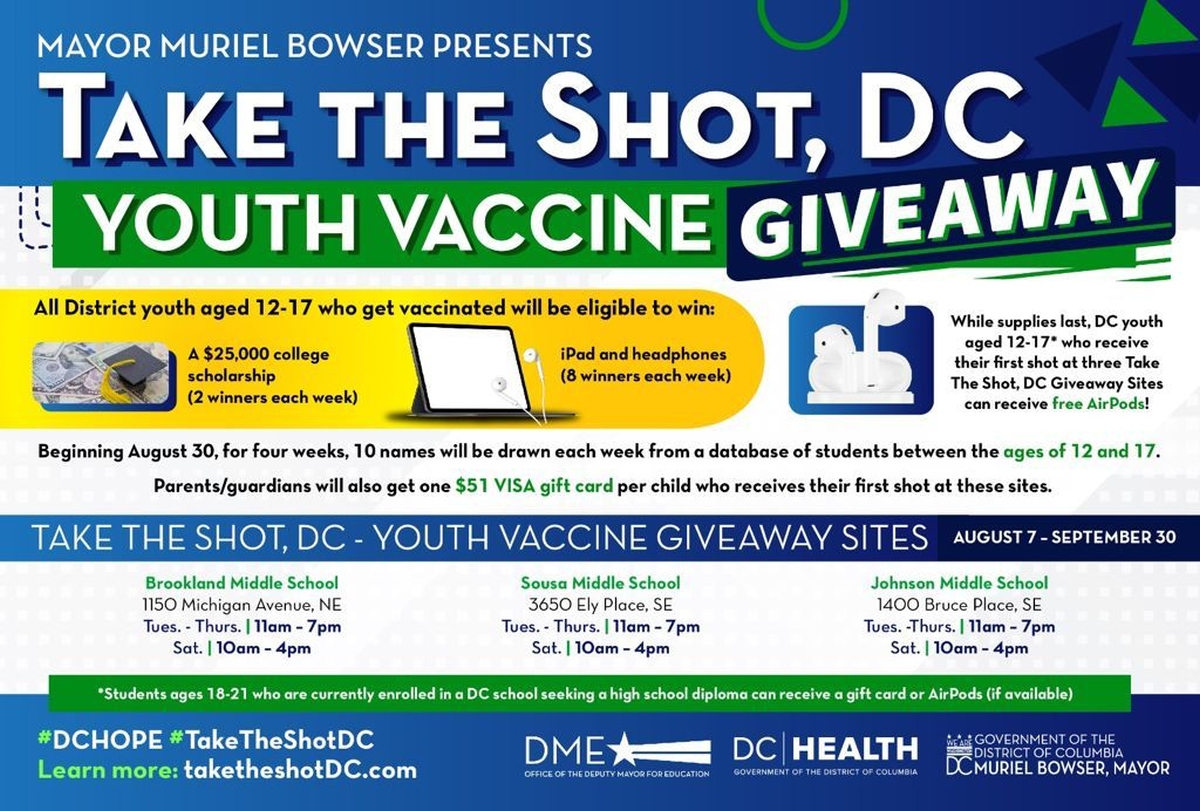 This incentive is certainly a surefire method to encourage kids to get their shot, considering the price of purchasing a pair of AirPods. Locally, a pair will cost RM699 while AirPods with a wireless charging case will set you back RM879. In terms of local vaccination incentives, we have a list of other vaccination offers that you can check out, though you won't find a pair of AirPods up for grabs.
The Pfizer COVID-19 vaccine has gotten the green light from Malaysia's health authorities to vaccinate children aged 12-17 years old. However, vaccinations for individuals below 18 years old are still currently on hold following concerns of heart inflammation.
As of 8 August, Malaysia has administered over 24.5 million doses. 48.3% of the total population have gotten their first dose of the COVID-19 vaccine, while 26.9% have received both doses. Labuan continues to record the highest completed vaccination rates with 58.7% of its population gotten two doses. This is followed by Sarawak with 53.9% of its total population with two doses and Klang Valley with 37.7% of its total population have been inoculated with two doses.