Huawei used to be the number one smartphone brand in China and many other countries, but where are they now? Once a dominant player, Huawei has dropped off from the top five list for its home market.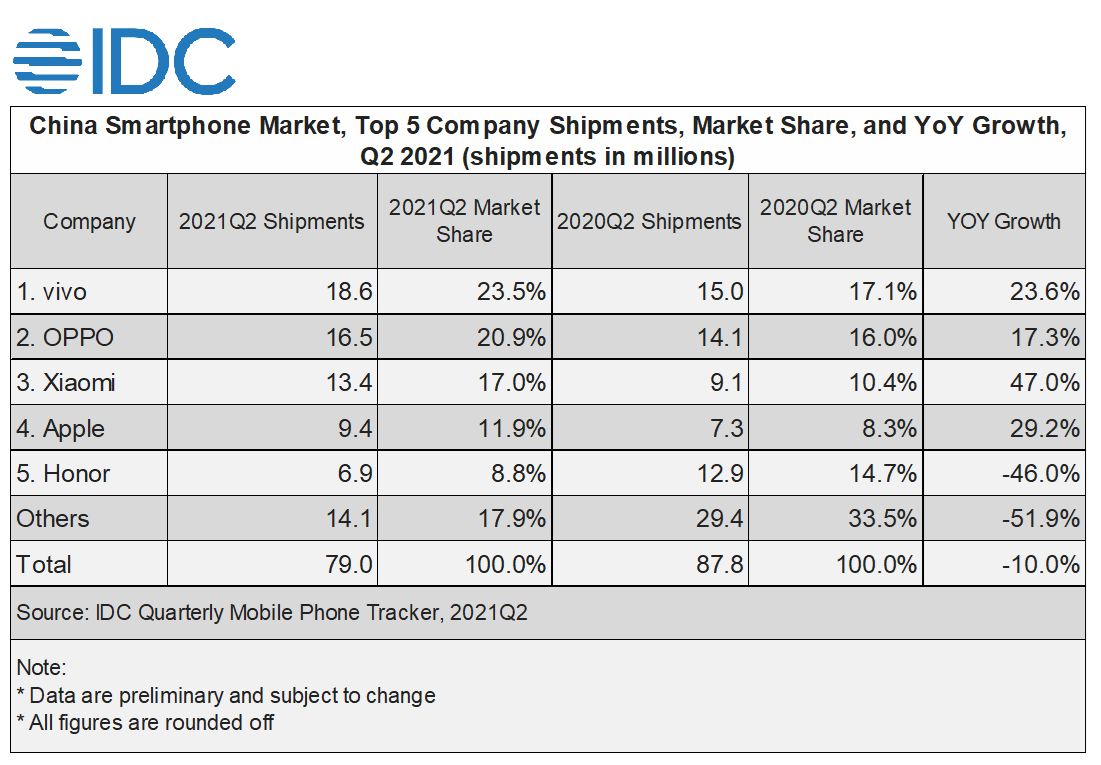 The IDC reports that China shipped out 78.1 million smartphones in Q2 of 2021, which is down 11% from last year due to a lack of new devices and the chip shortage. Huawei lost the most this quarter and even started getting recategorised in the 'Others' category along with Samsung and OnePlus.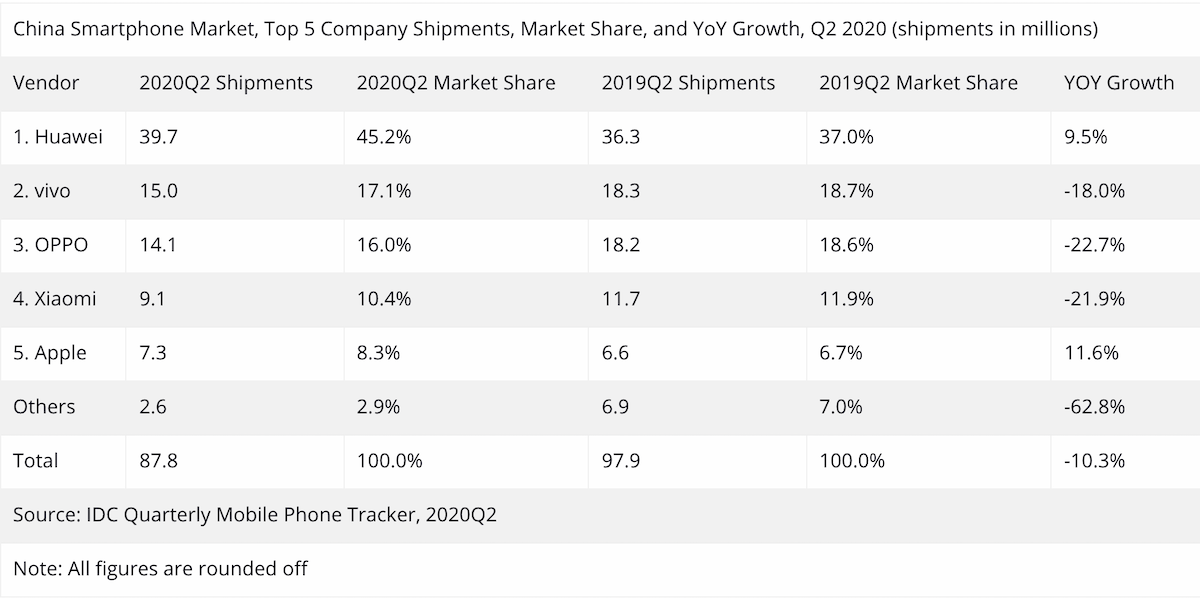 Honor enters the top-five for the first time
Honor, previously owned by Huawei, has entered the top five for the first time, ironically enough. Even with their limited product range, Honor shipped 6.9 million smartphones and accounted for 8.9% of the market this quarter. Their shipments are down 46% compared to last year, but they might overtake Apple in the future if more Huawei customers convert.
The data also reveals that Apple had a 17% growth in China compared to last year, shipping 8.6 million units between April and June. This is likely because of the iPhone 12 Pro and iPhone 12 Pro Max, China's top two selling smartphones.
Xiaomi leads in terms of growth
The company that got the biggest growth in Q2 was Xiaomi, shipping out 13.4 million smartphones and getting a 47% growth from last year. They now take up 17.2% of the market share in China. Xiaomi has been growing steadily by offering affordable phones like the Redmi K40 and also more high-end phones like the Mi 11 Pro & Ultra.
Even with having the biggest growth, Xiaomi comes third in the list of top smartphone brands in China. Which two brands are doing the best?
Vivo and Oppo top the Chinese smartphone market
Topping the list is Vivo with 18.6 million shipments, followed by Oppo with 16.5 million shipments. Both of these companies have gotten good growth, with Vivo getting a 23.6% increase in sales and Oppo getting a 17.3% increase this quarter.
Vivo's Y series was affordable enough to sell millions to Chinese customers and top the list this quarter. They also have the X and S series for customers who want to buy a more feature-packed phone.
Oppo had many models that sold well, but the A23 and A55 were particularly popular and helped them stay a strong contender in the Chinese smartphone scene.