Xiaomi has just announced its new Mi Smart Air Fryer 3.5L for the global market. It's a smart home appliance that provides versatile cooking capabilities while being able to be managed remotely and conveniently.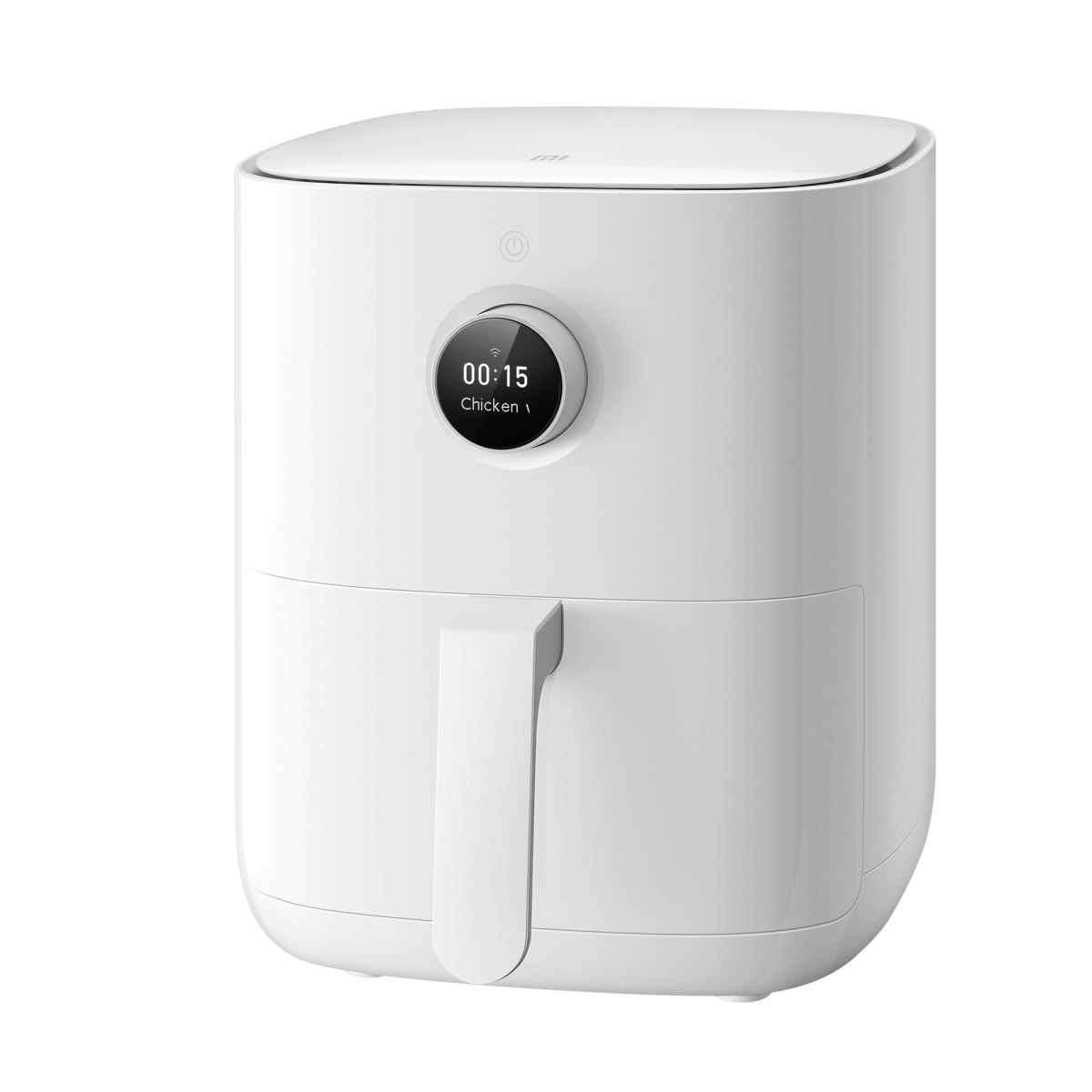 Users will be able to control the smart air fryer from their mobile phones as it can be paired with the Mi Home app via Bluetooth. In fact, the Mi Home app provides over 100 smart recipes if users run of cooking ideas. Voice commands can also be used to start the device, pause cooking, or gauge remaining cooking time, thanks to Google Assistant and Amazon Alexa support.
Additionally, cooking temperatures can be adjusted from 40°C to 200°C to suit various kinds of cooking functions from baking, fermentation, dehydration, defrosting and yogurt making.
The smart air fryer also allows users to pre-cook meals or to continuously cook them for up to 24 hours. This is made possible thanks to a dual-speed motor that automatically adjusts to the selected cooking temperature. In other words, it rotates at a lower speed for slower temperature increase and vice versa.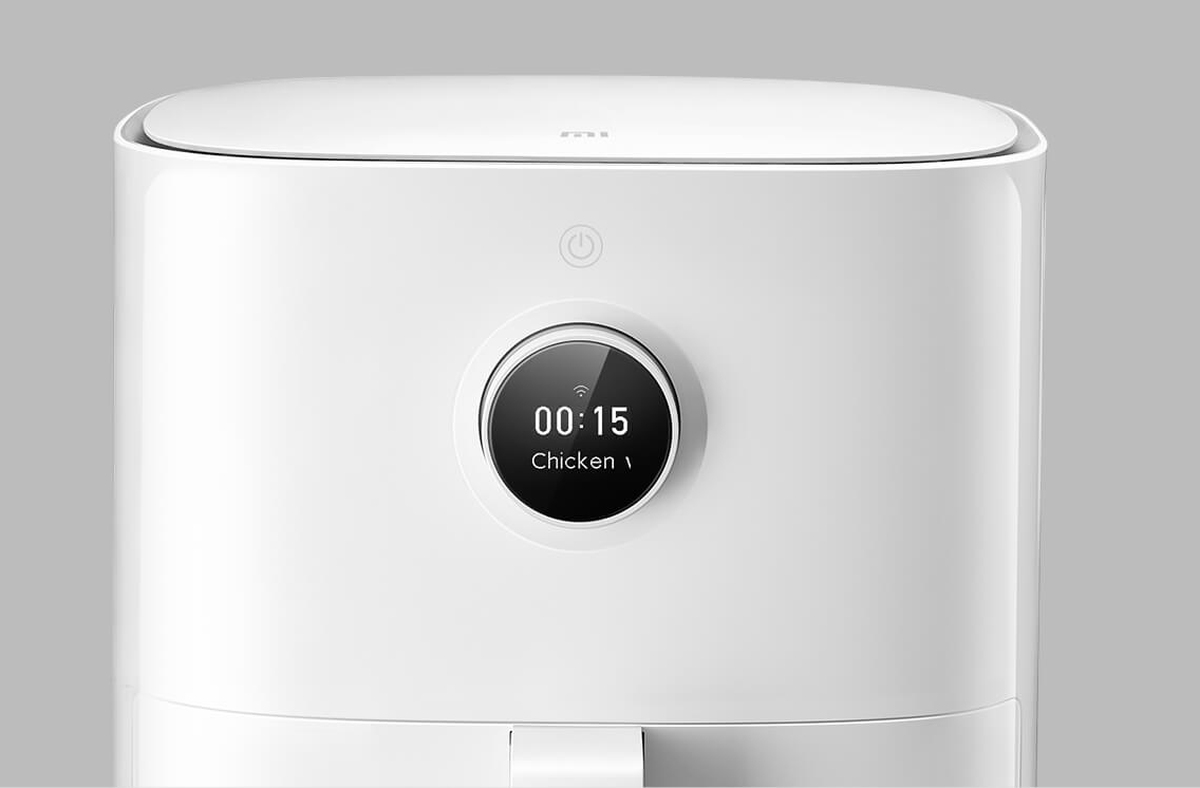 Furthermore, the air fryer's 1500W heating power allows for high-speed 360° heated air circulation that ensures even heating, shortens cooking time while also reducing oil and fat. In fact, oil filtered from the food will be visible at the bottom of the frying basket.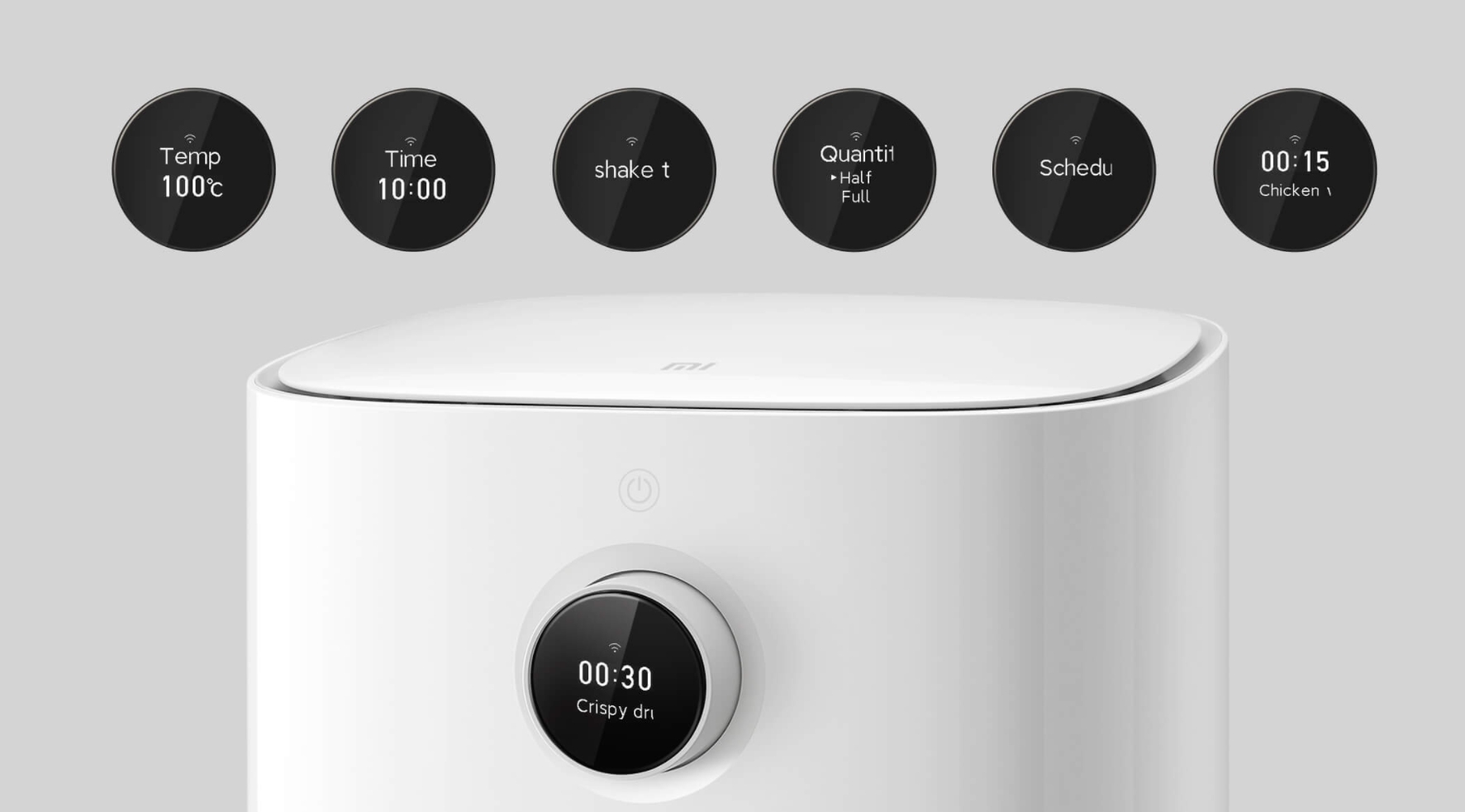 The air fryer also features an OLED touch screen that allows users to set cooking time and desired temperatures to start the cooking process. The display also can remind users to turn their food over, or if they need to shake their food.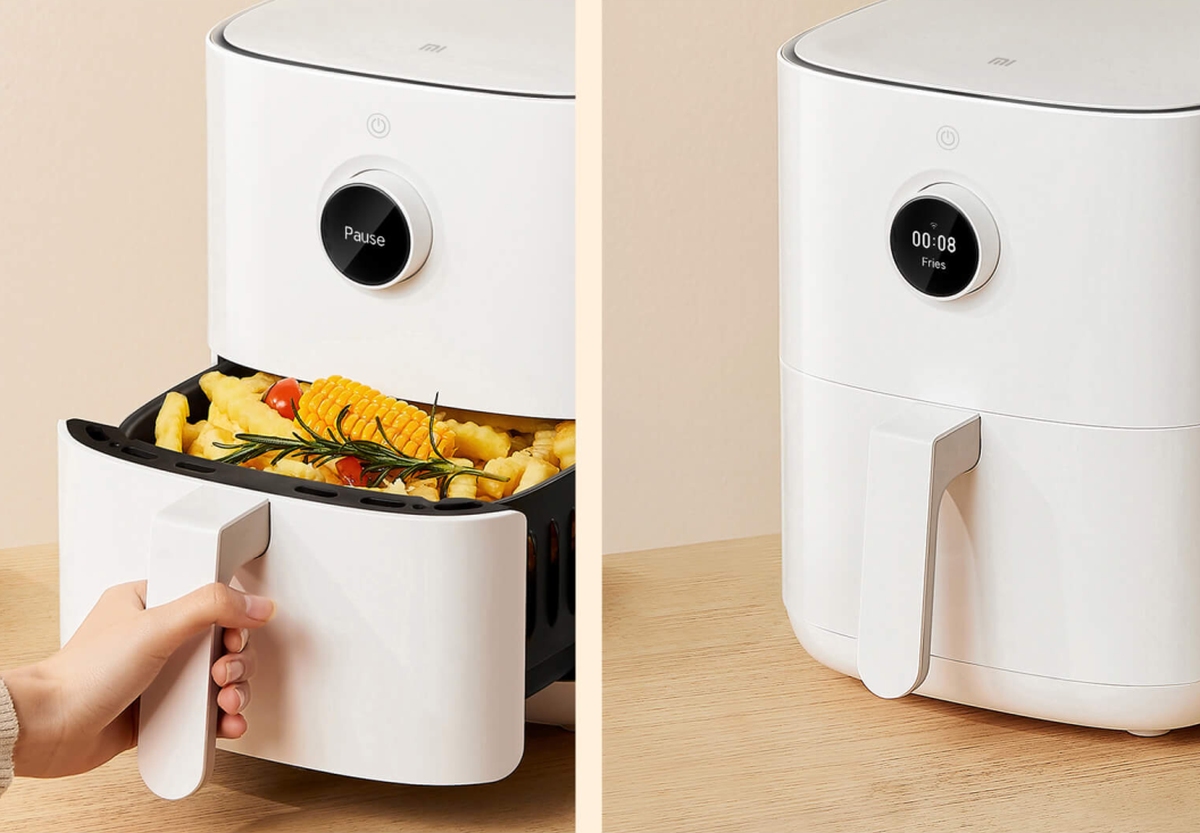 Conveniently, users do not have to reset the air fryer if they want to check on the cooking status. Simply pull the frying basket out and the air fryer will power off, while putting it back in resumes the process.
The removable basket is also dishwasher-friendly as it is built with a dual-layer PTFE nonstick coating that also makes it resistant to wear. The air fryer also comes bundled with a grill that helps maximise cooking space. According to Xiaomi, the 3.5L capacity is large enough to cook up to 8 egg tarts, 2 steaks or 12 chicken wings.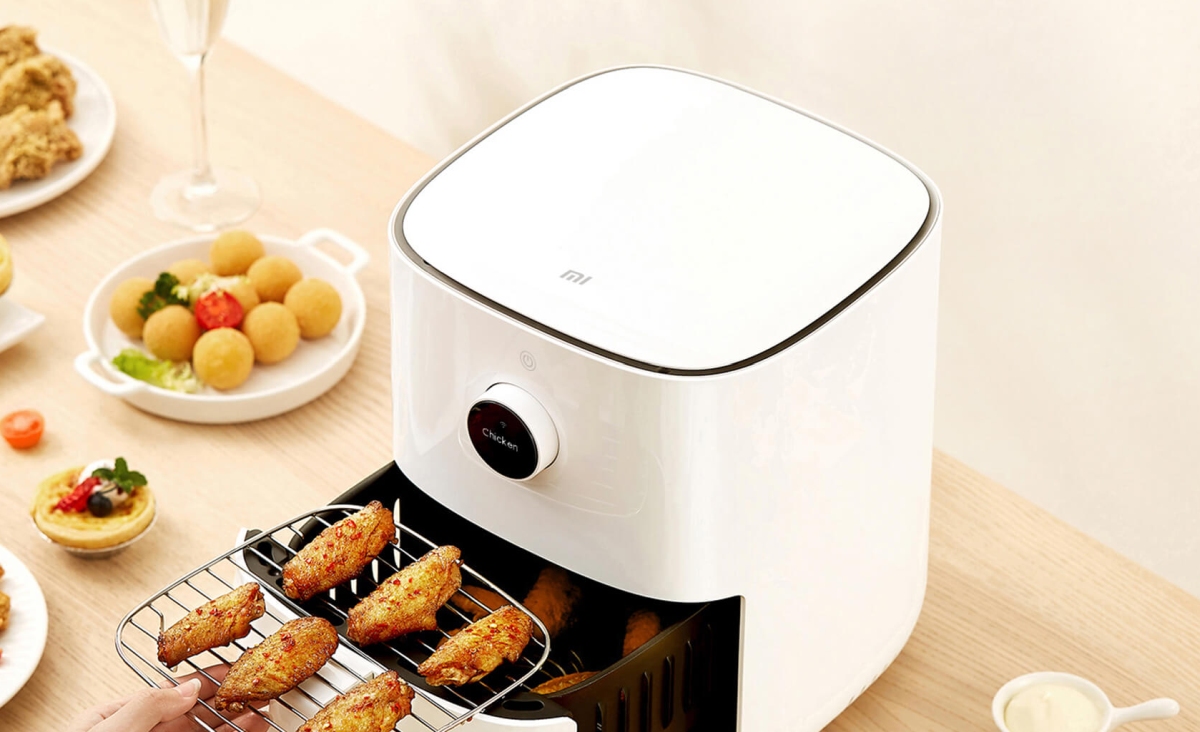 The Mi Smart Air Fryer 3.5L is priced at EUR 99 (about RM495) which is significantly more affordable than most popular Air fryers in the market. At the moment, there are no pricing or availability details for the Malaysian market.
[SOURCE]