Sony has dropped a new camera in their Alpha lineup of cameras, the Sony Alpha ZV-E10. Offering some of the best perks from the popular Alpha ZV-1 into an interchangeable lens camera, the Alpha ZV-E10 looks to target the vlogging crowd the most.
Specs and features
The Sony Alpha ZV-E10 has a large APS-C 24.2MP sensor with a 100-32,000 ISO range. It'll also have Sony's Fast Hybrid auto-focus with 425 points of focus. The interchangeable mirrorless mount also lets it use any of Sony's 60-plus E-mount lenses. Similar to the older Alpha ZV-1, it has the Bokeh Switch which can either blur the background or bring it into focus. There's even a 'product showcase' mode that lets it focus on whatever is placed in front of it, instead of yourself.
When it comes to video, the Sony Alpha ZV-E10 shoots at a maximum of 4K at 30fps, which comes from oversampled 6K video. Dropping the resolution down to 1080p meanwhile lets you shoot at up to 120fps for slow motion footage. You'll also find Sony's S-Log profiles on it, for those who will be grading their footage. The side-opening vari-angle LCD screen meanwhile lets you shoot in selfie mode or from high and low angles while still being able to see yourself.
Furthermore, you'll find a three-capsule directional microphone built into the camera itself. If you're planning to start vlogging, this would be pretty beneficial as you won't have to get an additional mic. There's even a windscreen in the box, along with a wind-reduction mode in the settings. Meanwhile, there's also a mic jack for connecting an external microphone along with a 3.5mm headphone jack allowing users to monitor sound accurately.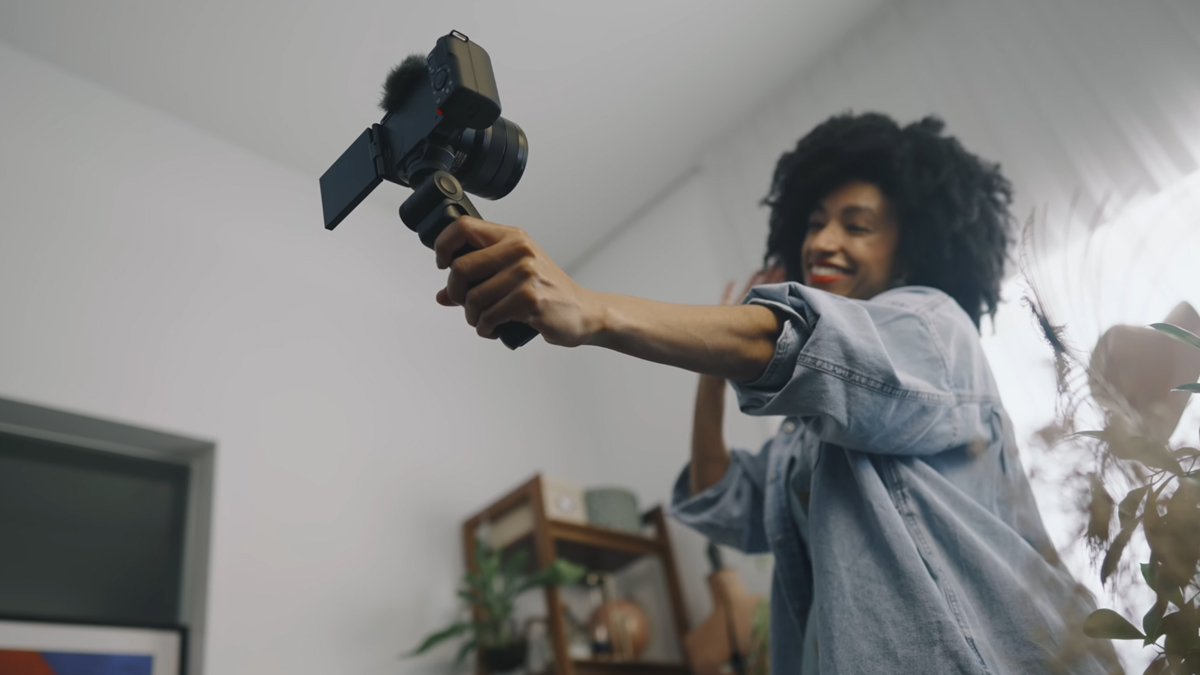 Of course, it's not all perfect with the Alpha ZV-E10. One big feature it won't have is in-body image stabilisation, which is Sony's hardware-based image stabilisation solution. Instead, their new camera will only come with electronic stabilisation. It does however also have the ability to record gyro sensor metadata, which can then be used to apply stabilisation during post-processing.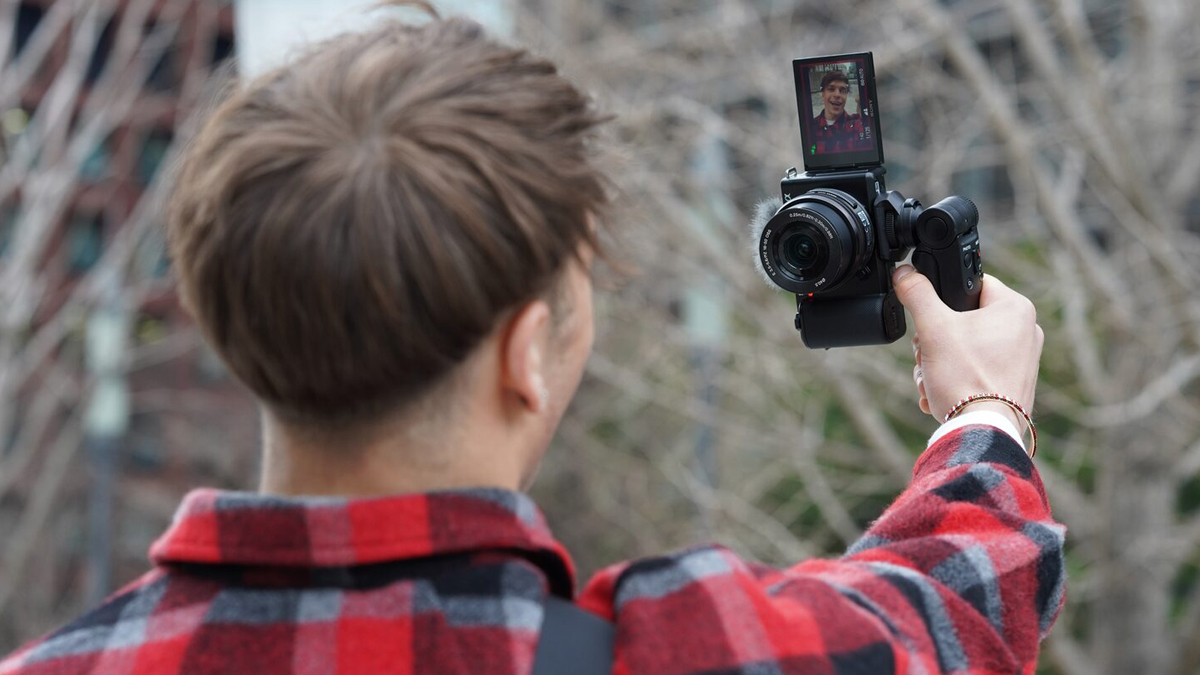 Being a vlogger-focused camera, the Sony Alpha ZV-E10 can be used as a webcam too. You'll be able to connect it to either your smartphone or computer and stream to YouTube, and you can also use both the video and audio from the camera source.
Having it plugged in will allow continuous recording too. All you need is to use the USB-C port on the camera, which doubles can also be plugged into an external battery to extend recording time. Without it, the battery will still be able to get you roughly 440 shots or 125 minutes of continuous recording. Alternatively you can get an optional AC power adaptor for long indoor shoots to bypass using battery power altogether.
Pricing and availability
Photography fans won't have to wait too long for the Sony Alpha ZV-E10 to land in Malaysia. Available in either black or white, it's expected to be available for purchase by September and will be sold either by itself, or in a kit with a E PZ 16-50mm F3.5-5.6 OSS power zoom lens.
Sony Alpha ZV-E10 (body only) — RM2,599

Sony Alpha ZV-E10 + E PZ 16-50mm F3.5-5.6 OSS power zoom lens — RM3,099
For more information about the Alpha ZV-E10, you can check out its product page on Sony Malaysia's website.