Intel has just wrapped up their Intel Accelerated event, where it laid down its plans for both upcoming technology as well as their business strategies for the next few years. Curiously, one highlight from the event is that they have partnered up with Qualcomm to make their chips in the near future.
First, some context. Intel has pretty much changed up their naming scheme for their process node technology. Perhaps in part due to them being stuck on 14nm for years, their future designs will be called Intel 7, Intel 4, Intel 3 and Intel 20A. It's that last one that's of note here, as it's set to use Intel's new RibbonFET transistor design and is due to debut in 2024. It's also the node that Qualcomm have signed up to use.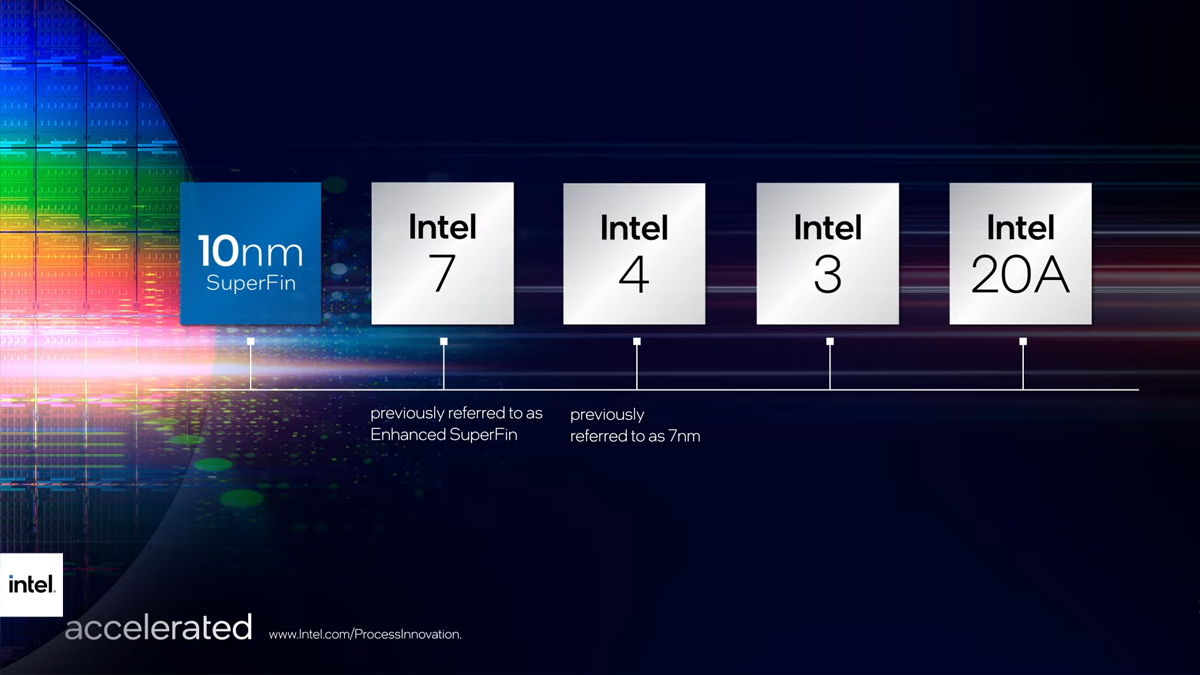 There's not much more details on the deal revealed, not even an expected date on when these Intel-made Qualcomm chips will appear on the market. Seeing as the Intel 20A chip design is likely still early in development, this comes as no surprise, but we can still deduce a few reasons why Qualcomm decided to go with Intel here.
According to Intel, the new RibbonFET transistor design will bring some huge performance-per-watt improvements over their current designs, meaning Intel 20A should reduce power consumption while increasing performance. Seeing as Qualcomm mostly deals with mobile system-on-chips, it does seem to make sense that they would be interested in a power-efficient design, even if it's made by a traditional rival.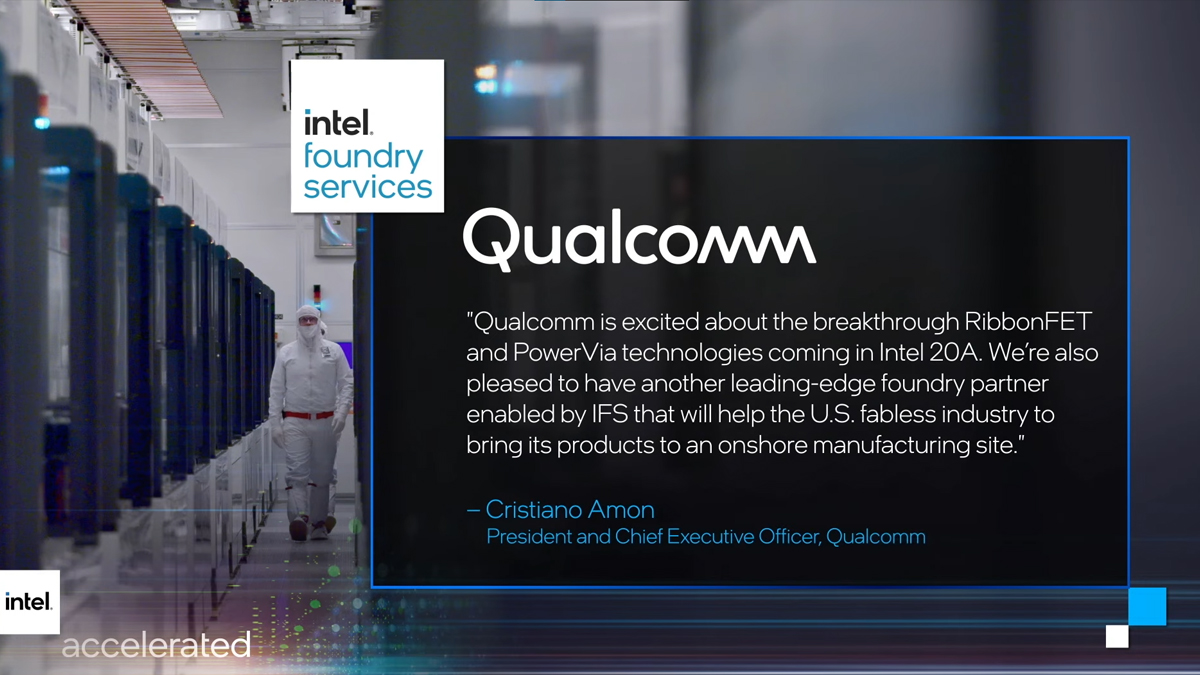 The deal also makes a lot of sense for Intel. Team Blue's new CEO Pat Gelsinger has made no secret that he wants to expand their chip manufacturing capabilities. Having previously been linked to a takeover deal of GlobalFoundries, today's event brings the first big customer for Intel Foundry Services (IFS), their recently-launched third party chip production service.
Landing Qualcomm as IFS' first customer gives it some significant credibility, and aligns with Gelsinger's plans for Intel to become a contract semiconductor manufacturer. Gelsinger also made it clear that IFS customers will be getting all of Intel's technology either at the same time or soon after Intel themselves.
If you want to know more about Intel's plans for the future, you can check out their full Intel Accelerated event replay on YouTube.