Pokemon Unite, Nintendo's attempt of their own multiplayer online battle arena (MOBA) game, can now be downloaded for free on the Switch. The gameplay is similar to other MOBAs like League of Legends or Dota 2, but it also includes cute and cuddly Pokemon creatures for you to fight with.
Pokemon Unite takes place on Aeos Island, where players form teams of five and compete against each other in a series of Unite Battle tournaments. You can choose to play as several different Pokemon—including Charizard, Pikachu, Snorlax, and Gengar. They all have unique stats and roles like Attacker, Defender, Speedster, Supporter of All-Rounder—so you can basically practise with different ones to find the one you like best.
Players get to play on one of two teams of five, and will have to collect points by defeating wild Pokemon around the area or by beating members of the opposite team. Once you collect points from beating the Pokemon, you go to designated zones in the opposing team's side and basically slam dunk glowing balls of energy into a hoop-like goal.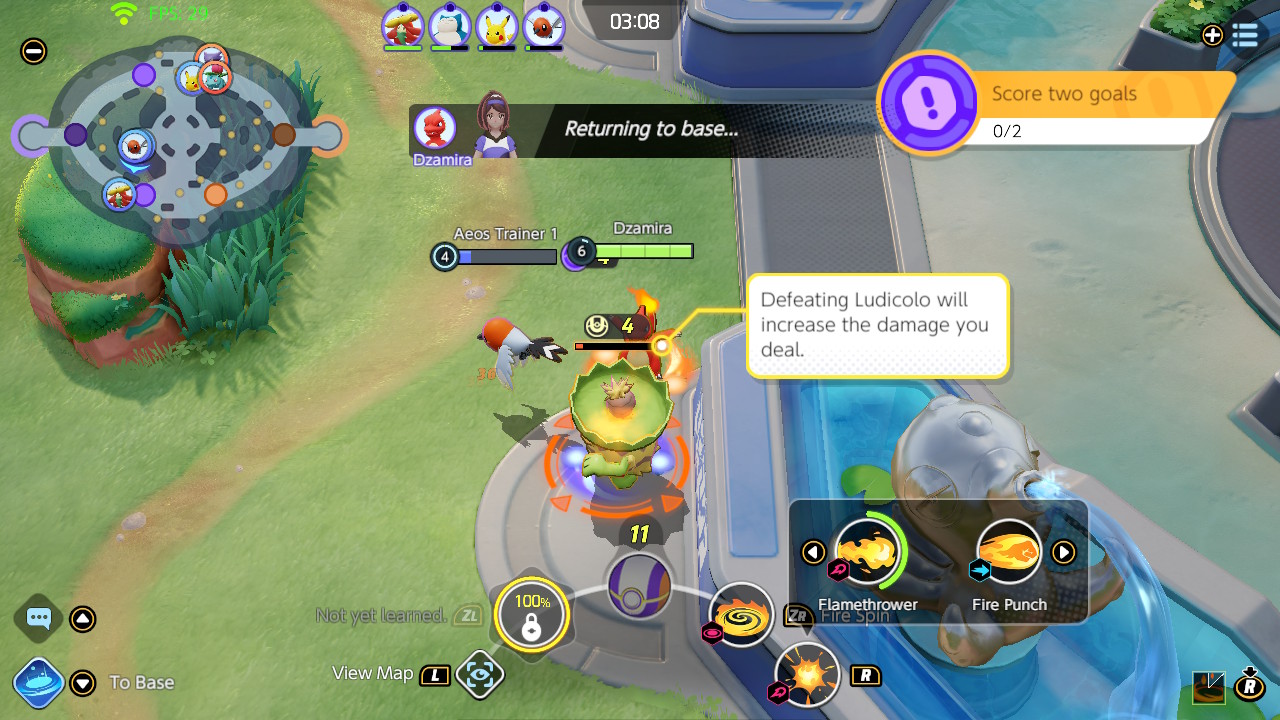 As someone who had never played a MOBA game my entire life, I found that the tutorials for the game were easy to understand and that it was pretty fun to play with. And as a Pokemon fan, I was glad to be familiar with the playables.
And unlike something like League of Legends where a match can last for about an hour, Pokemon Unite has a strict time limit of ten minutes. Once the timer runs down, whichever team has the most points wins.
You're also able to build custom characters with items and skins. But you don't have to do that if you don't want to, as each standard base character doesn't impact the play as much for now, according to Polygon.
Nintendo announced that those who log into the Nintendo Switch version of Pokemon Unite by 10:59pm (Malaysia time) Tuesday, 31 August 2021, will receive a Unite licence for Zeraora as a launch bonus. The bonus Pokemon can "close the distance between itself and its opponents in the blink of an eye and deal massive amounts of damage all at once".
You can download the game for free on the Switch, and it will also be available for mobile devices later this year. Cross-platform play support is also in the works.
[ SOURCE ]