Grab and Foodpanda riders are now covered under the Social Security Organisation (SOCSO) through the SPS Lindung coverage which was implemented as a result of a partnership between service providers and SOCSO. SPS Lindung is a programme under SOCSO's Self -Employment Social Security Scheme (SESSS).
The initiative was founded in line with the government's intentions to extend social security to self-employed individuals, which also included delivery partners and riders.
Delivery riders get subsidised protection under SPS Lindung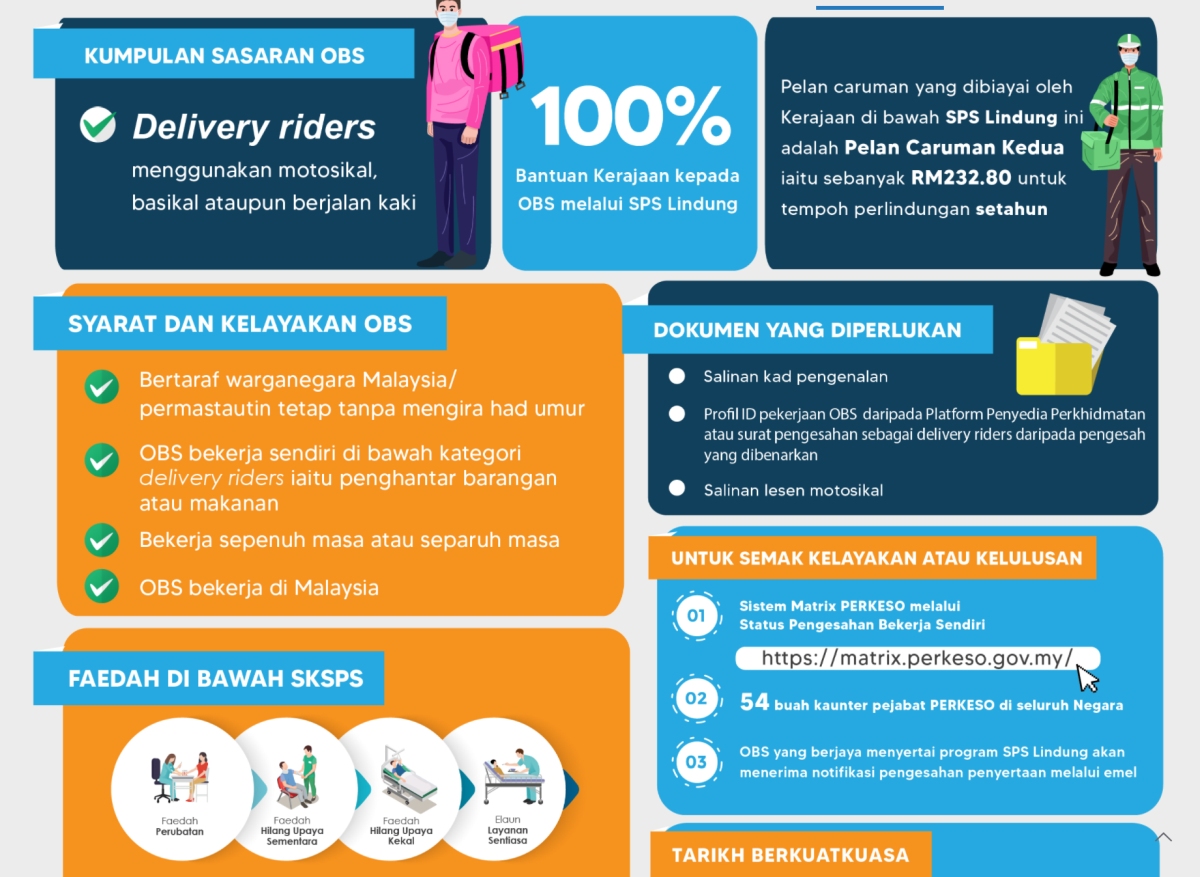 To encourage delivery rider-partners to register, a year's worth of SOCSO contributions amounting to RM 232.80, which is RM19.40 a month via Plan 2 of the SESSS will be 100% subsidised by the government via SPS Lindung.
SOCSO is an organisation under the Ministry of Human Resources that provides social security protections to employees in Malaysia, and it collects contributions from both employees and employers. SOCSO provides benefits to employees and/or their dependents in the event of a tragedy, as well as physical and vocational rehabilitation benefits.
Benefits provided by SESSS include medical benefits, temporary or permanent disability benefits, permanent service allowances, funeral as well as educational benefits.
SOCSO Benefits for riders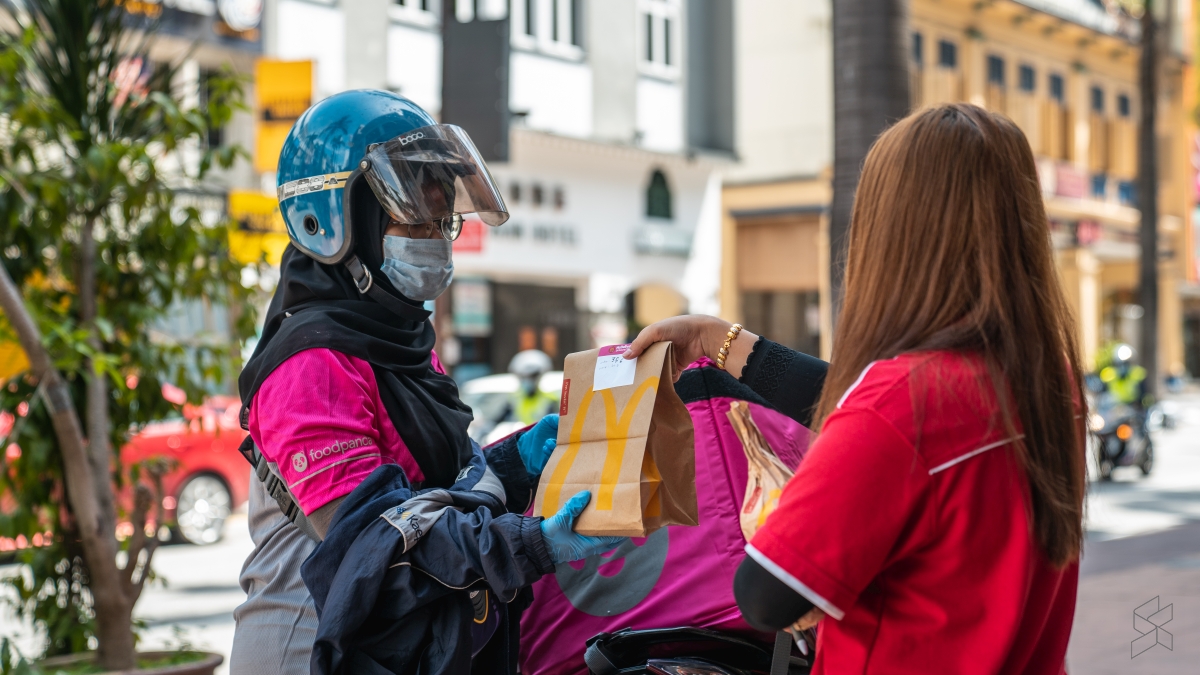 Under SESSS, self-employed insured individuals who have self-employment injuries or occupational diseases are entitled to receive free medical treatment from SOCSO's panel clinics or government hospitals. They may also claim reimbursement for medical expenses at non-panel clinics as well.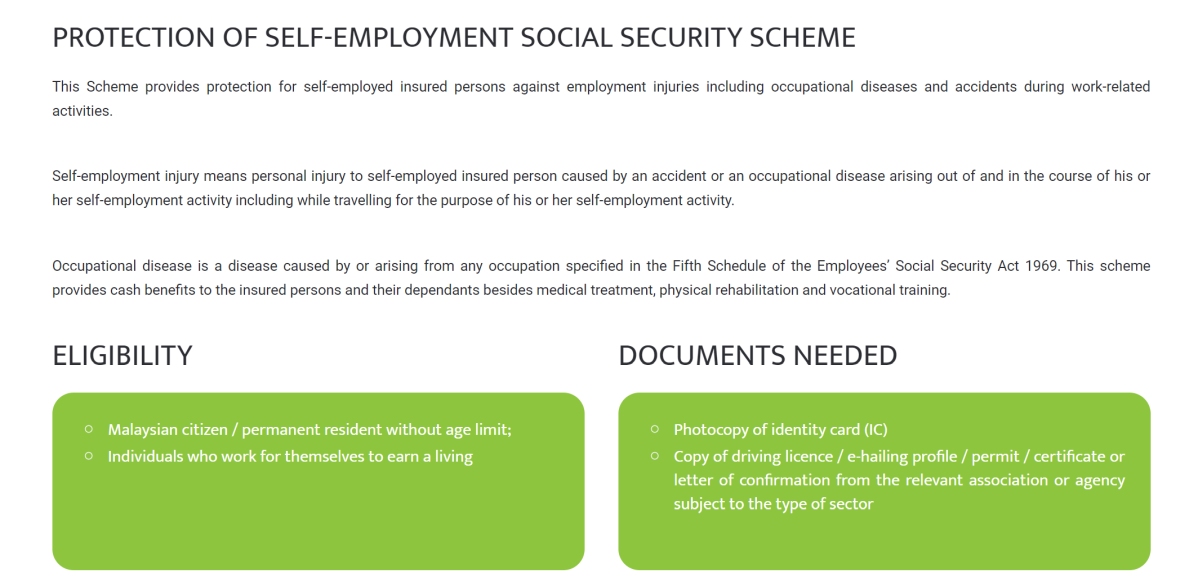 Insured individuals may also receive temporary disablement reimbursement for not less than 4 days of medical leave, with a maximum coverage rate of RM105.33 per day.
People who are permanently disabled due to self-employment injury on the other hand, will receive 90% of the selected insured monthly earning, while also taking into account their age and other assessment factors. If they require constant attendance of another person, they may also receive a monthly allowance of RM500.
Physical rehabilitation including reconstructive surgery, wheelchairs, crutches, hearing aids and more are provided free of charge. Vocational rehabilitation such as sewing courses, radio repair, counseling and so forth are also covered free of charge.
If an insured self-employed person dies, eligible dependents will receive 90% of their monthly earning in line with the selected insured monthly earning. Funeral benefits of up to RM2,000 will be also paid to the eligible person. Dependent children of the deceased or incapacitated individual will also be allowed to take education loans.
This initiative is said to be an extension of the PenjanaGig Program, where the government announced that it would allocate RM75 million to stimulate the gig economy. If you're a delivery rider-partner, you can see if you are eligible for protection here.
Additional initiatives from delivery platforms
Grab and Foodpanda were the first two service providers to register their delivery rider-partners, and as a result, they are now covered by the Occupational Disaster Scheme also under SESSS.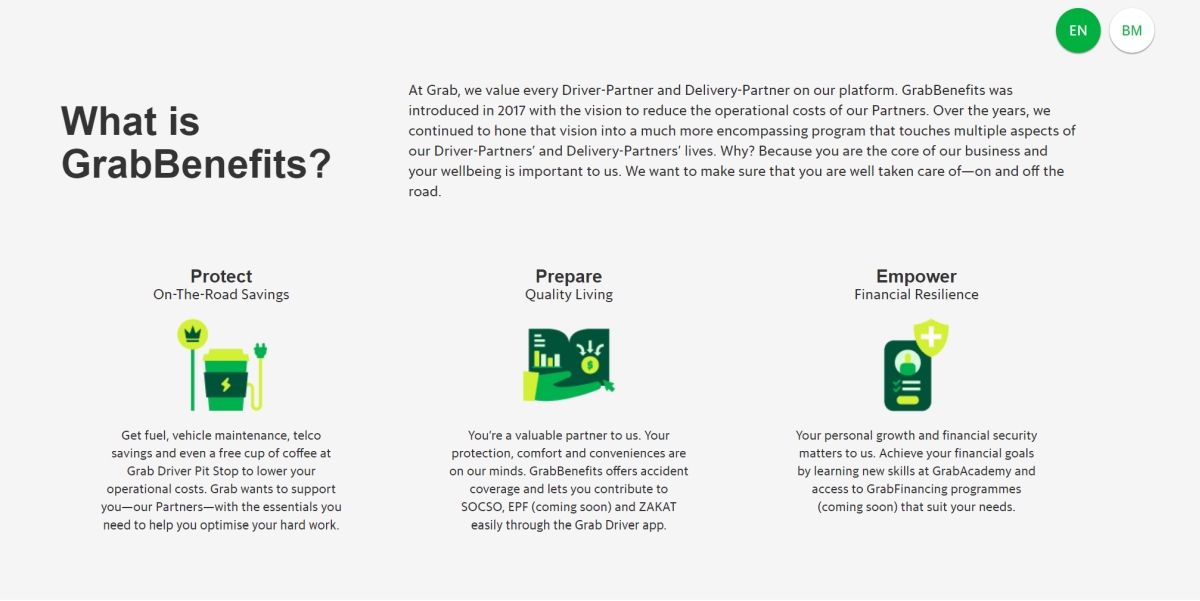 As there have been significant economic changes, in addition to the growing demand for services, this initiative will be able to ensure delivery rider-partners will be taken care of, as they are susceptible to road accidents when they're on the job.
A spokesperson for Grab elaborated that this is part of their ongoing partnership with SOCSO since 2018, to provide continuous education and awareness to their partners, as well as to encourage them to contribute towards the SESSS.
The partnership also ensured that all delivery partner-riders were automatically registered to the SPS Lindung programme, and they may opt-out if they choose.
The SOCSO protection for Grab delivery rider-partners complements the GrabInsure 24/7 insurance which is part of the GrabBenefits programme that also provides social protection and a safety net to drivers and delivery riders alike.
The GrabBenefits programme also offers on-the-road savings for essential items such as rebates for fuel and vehicle maintenance, in addition to providing resources that cultivate financial resilience in the form of upskilling courses on GrabAcademy, financial literacy modules as well as GrabFinance education articles.
Grab has also partnered with Microsoft for delivery-rider partners to learn new digital skills, such as the Microsoft Digital Literacy Programme that helps boost productivity and for them to effectively navigate challenges and opportunities in the digital economy.
Foodpanda has also stated that its delivery rider-partners have received insurance as well as SOCSO benefits since last year. However, we are still awaiting additional clarification on in-house benefits that are offered to delivery partner-riders.
What happens after one year?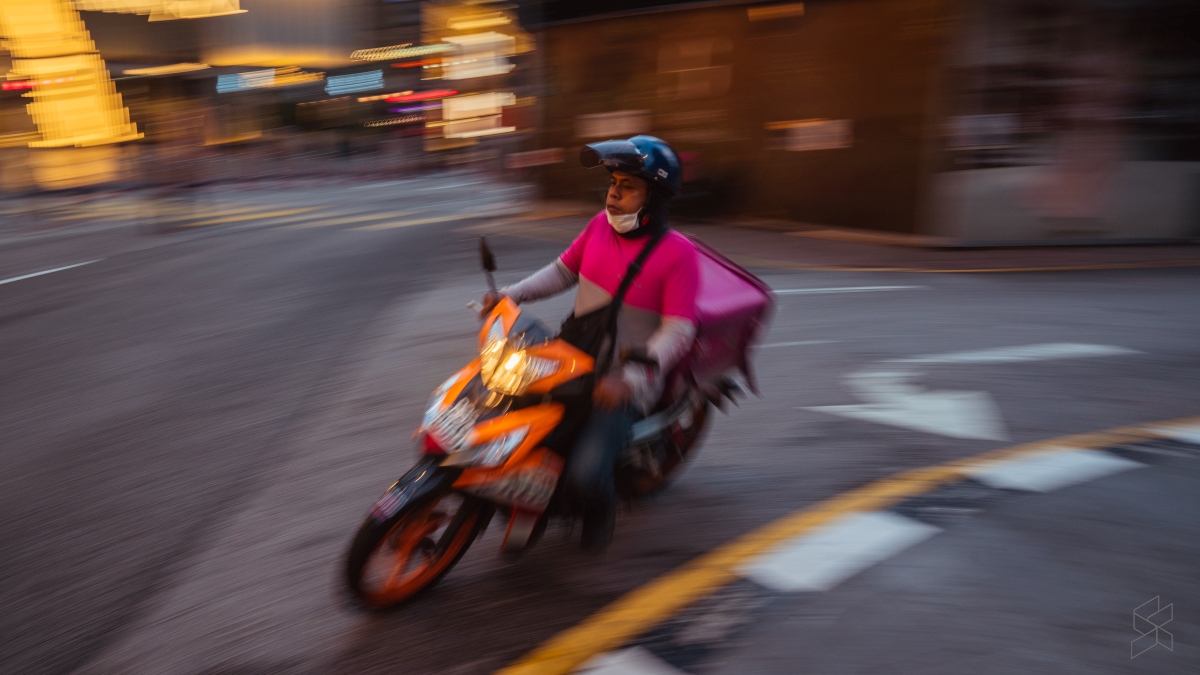 As the government is subsidising the SESSS contribution of RM232.80 for the first year, it is unclear whether subsequent contributions will come from Grab, Foodpanda or the delivery riders themselves.

Furthermore, the annual contribution amount of RM232.80 is under Plan 2 of SESSS, which is based on a monthly income of RM1,550. We have yet to receive a response from SOCSO if the contribution amount would be higher should delivery rider-partners earn more.
Critics say subsidy is condoning gig work's exploitative nature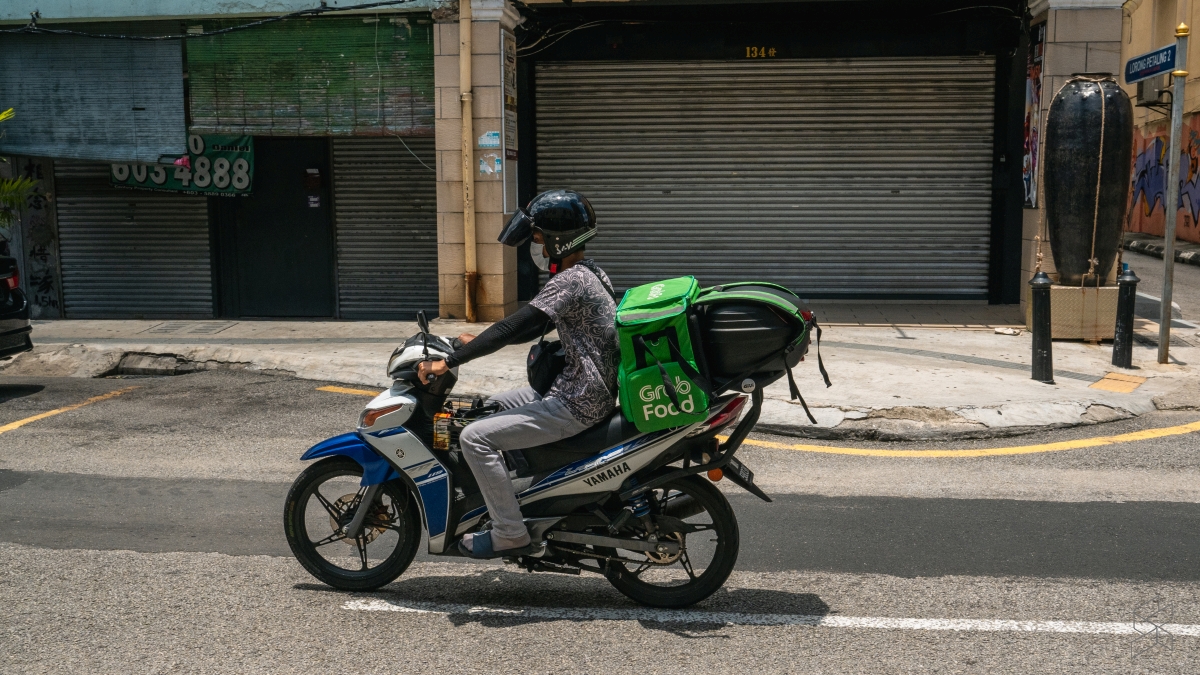 On the other hand, the government subsidy programme drew criticism, as critics claim that the government is allowing exploitation of delivery partner-riders as the companies that hire them are leveraging labour law loopholes to avoid paying healthcare benefits.
Klang MP, Charles Santiago likened SOCSO subsidy to condoning gig work's exploitative nature claiming that it is the industry's tendency to avoid paying social protection by keeping employment informal. Charles said there's a need to provide social protection mechanism for these workers which include EPF, SOCSO and Employment Insurance Scheme (EIS).
Former chairman of Khazanah Research Institute, Nungsari Ahmad Radhi, was also critical of the government's move to subsidise SOCSO contribution. He suggested that platforms such as Grab and Foodpanda were able to evade paying social security because the policymakers have failed to act in the interest of workers.
He said "By right policymakers should have squeezed their brains to think of a solution. Because the numbers are large in human terms (being exploited in my view) and numbers are large too in terms of profits to shareholders."
The reality is that riders on delivery platforms are not considered full-time workers. As a result, they do not enjoy the same mandatory benefits as typical full-time employment.
According to SOCSO, the number of registered delivery rider-partners who are actively contributing under SESSS as of July 9 amounts to 64,673. This makes up about 39 percent of the 166,189 self-employed individuals that are contributing to SOCSO.
However, there are about 2.72 million self-employed people recorded by the Department of Malaysian Statistics, so the number of people who regularly contribute to SOCSO is relatively low in comparison.