The National COVID-19 Immunisation program has achieved a new milestone of administering more than 500,000 vaccine doses in a single day. On 22nd July, Malaysia has administered 507,050 doses which include 335,977 first dose and 171,073 second dose.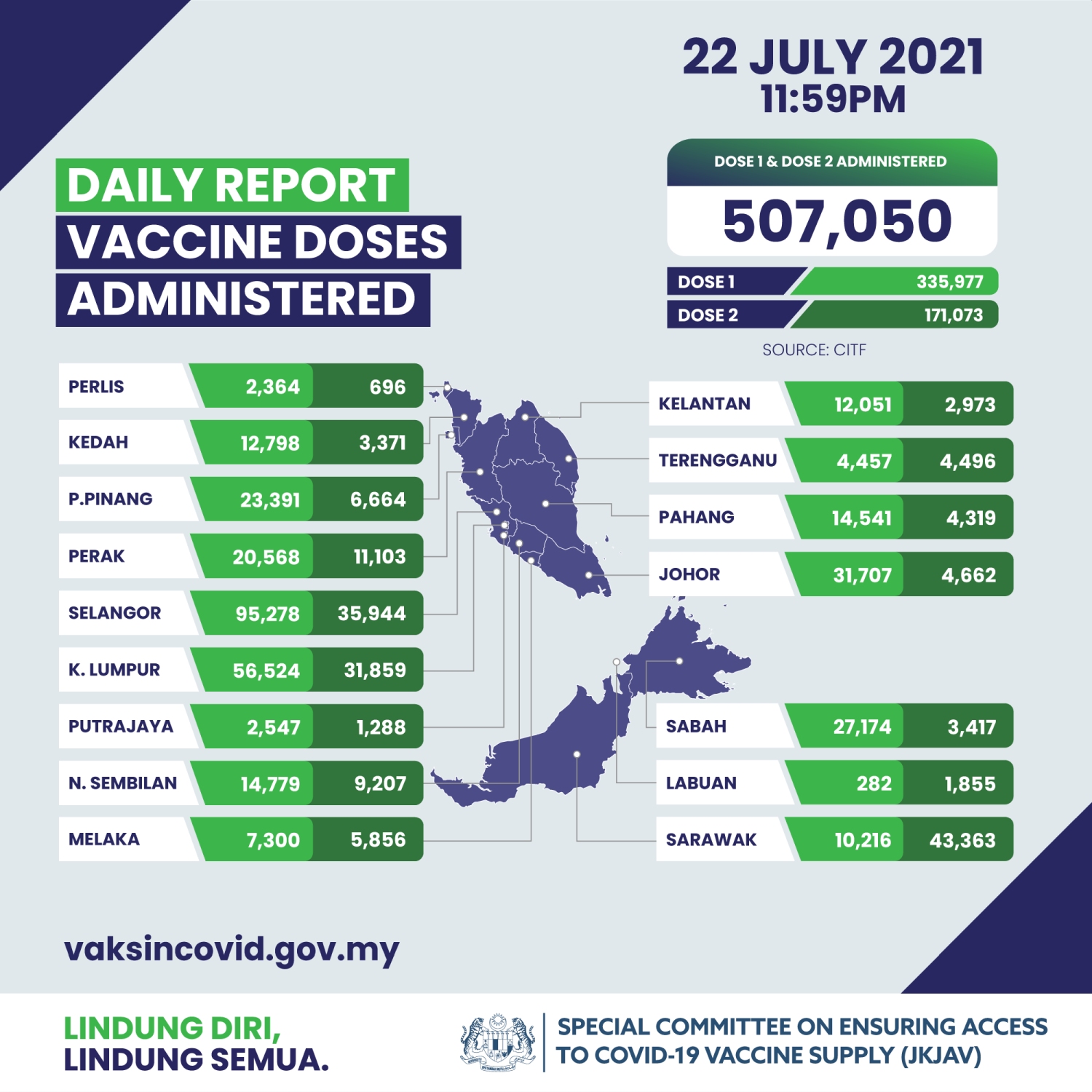 Selangor administered the most with a total of 131,222 doses, followed by Kuala Lumpur with 88,383 doses and Sarawak with 53,579 doses. In the Klang Valley (including KL, Selangor, and Putrajaya), a total of 223,440 doses have been administered.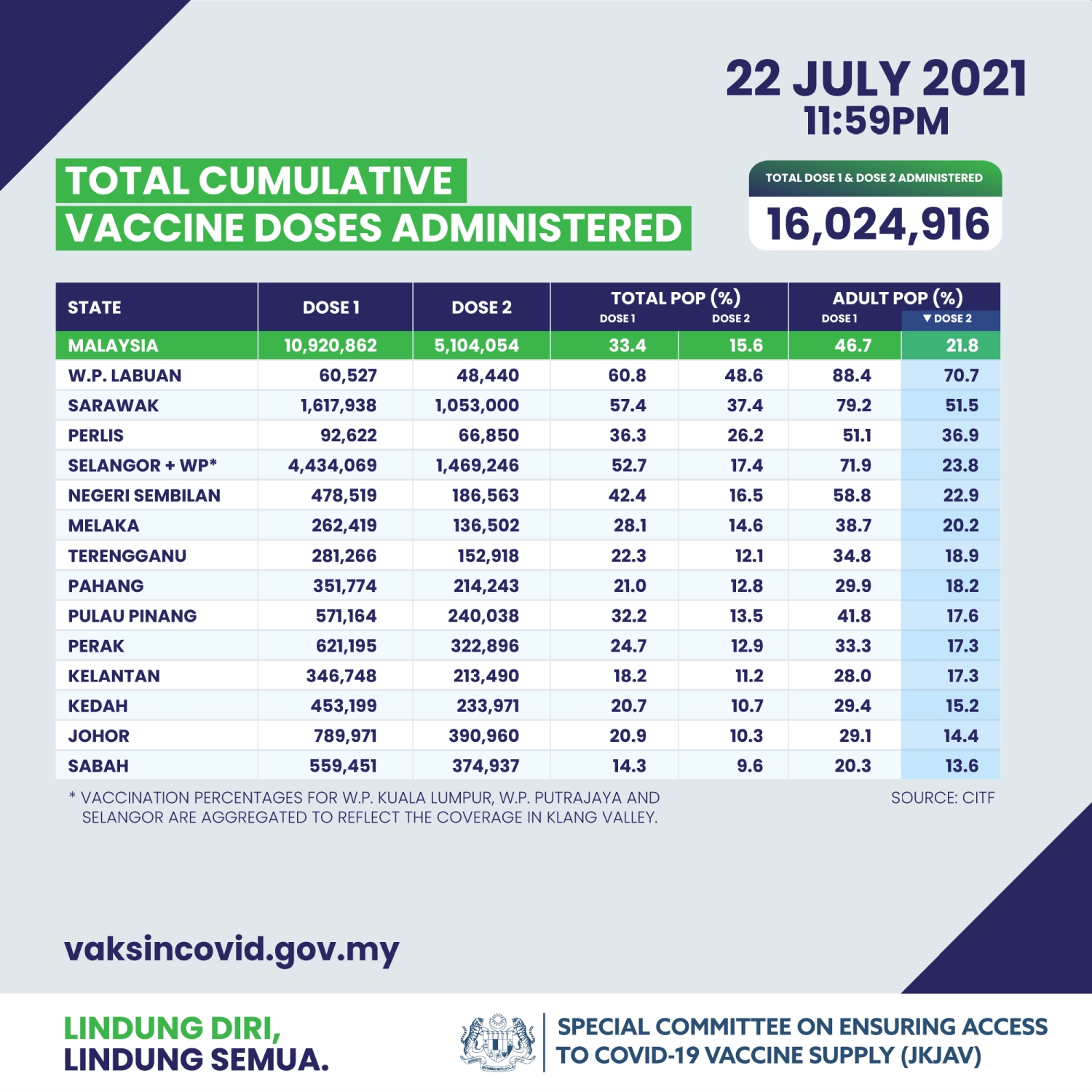 Overall, Malaysia has administered over 16 million vaccine doses so far since the start of the programme in late February 2021. Over 10 million people or 33.4% of the population have gotten at least one dose and out of this figure, over 5.1 million or 15.6% of the population have completed their vaccination under two doses.
Under the current Operation Surge Capacity, the COVID-19 Immunisation Task Force aims to vaccinate all adults in the Klang Valley with at least one vaccine dose by 1st August 2021. To achieve this, the CITF aims to increase vaccination capacity in the Klang Valley to 272,000 per day. As of yesterday evening, over 4.4 million Klang Valley residents have received at least a dose, and there are 1.7 million individuals remaining individuals that have yet to get their first jab.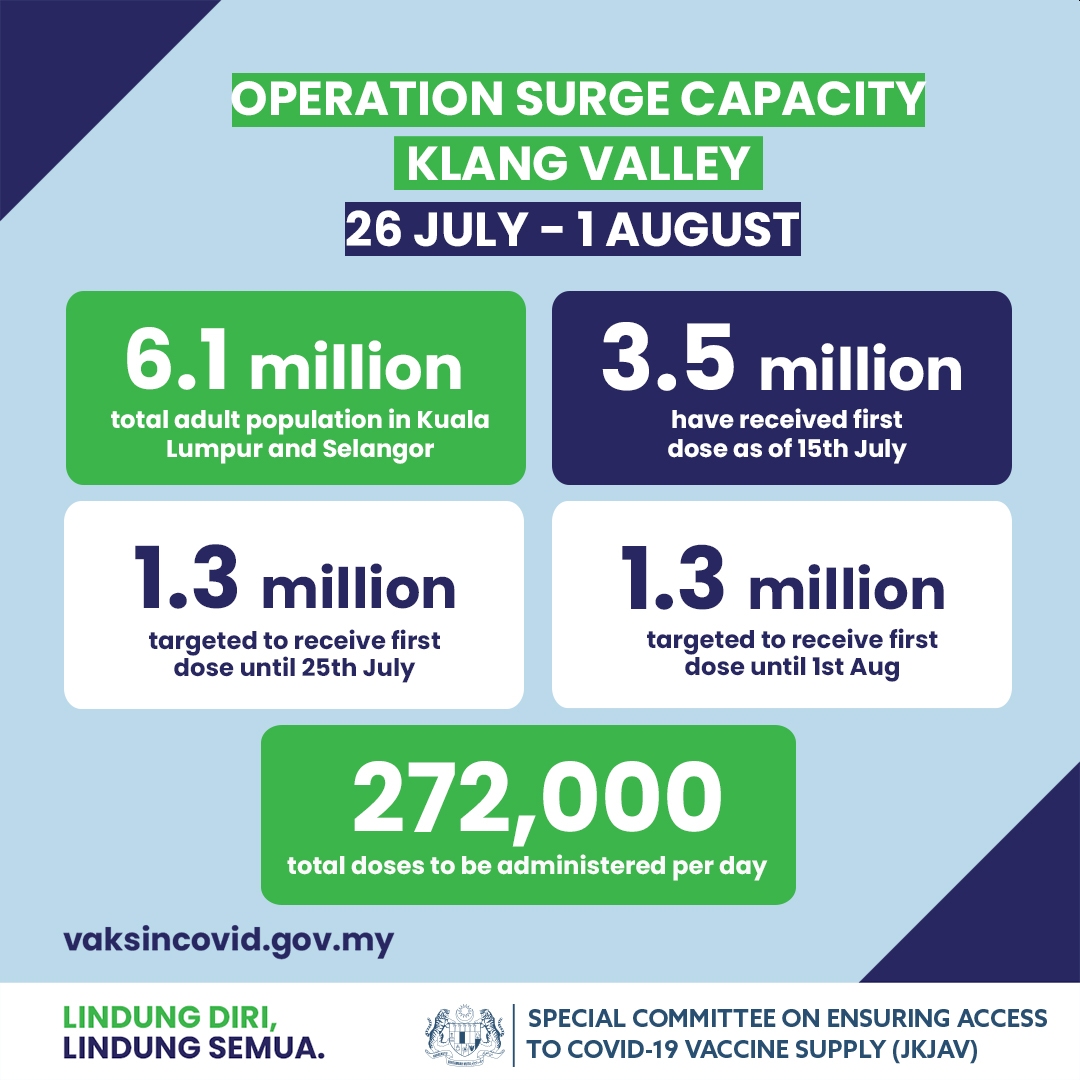 At the moment, senior citizens in KL and Selangor without appointments can walk-in to get their vaccine. Walk-ins for all remaining adults in the Klang Valley will be available starting from 2nd August 2021.
Prime Minister Muhyiddin Yassin has recently set a new target to fully vaccine all adults in Malaysia by the end of October 2021. To achieve this, Malaysia needs to ramp up its vaccination rates to over 500,000 doses per day. As of yesterday, 21.8% of adults in Malaysia have been fully vaccinated.
[ SOURCE ]