Amid high number of COVID-19 cases in the country, Prime Minister Tan Sri Muhyiddin Yassin has set a new target to vaccinate all adults in Malaysia by October this year. To tackle the emergence of new variants, the national immunisation programme will have to boost vaccination capacity to 500,000 doses per day.
Muhyiddin said vaccination is the main key to our success in combating COVID-19. The original schedule is to vaccinate 80% of the population by the first quarter of 2022 and the target was subsequently brought forward to December 2021.
Under the recently announced Operation Surge Capacity, the COVID-19 Immunisation Task Force currently aims to vaccinate all adults in Kuala Lumpur and Selangor with at least one dose by 1st August 2021. Sarawak is also on track to fully vaccinate its adult population by the end of August.
He aims for all states to hit more than 50% vaccination rate by the end of August, followed by 70% by September 2021.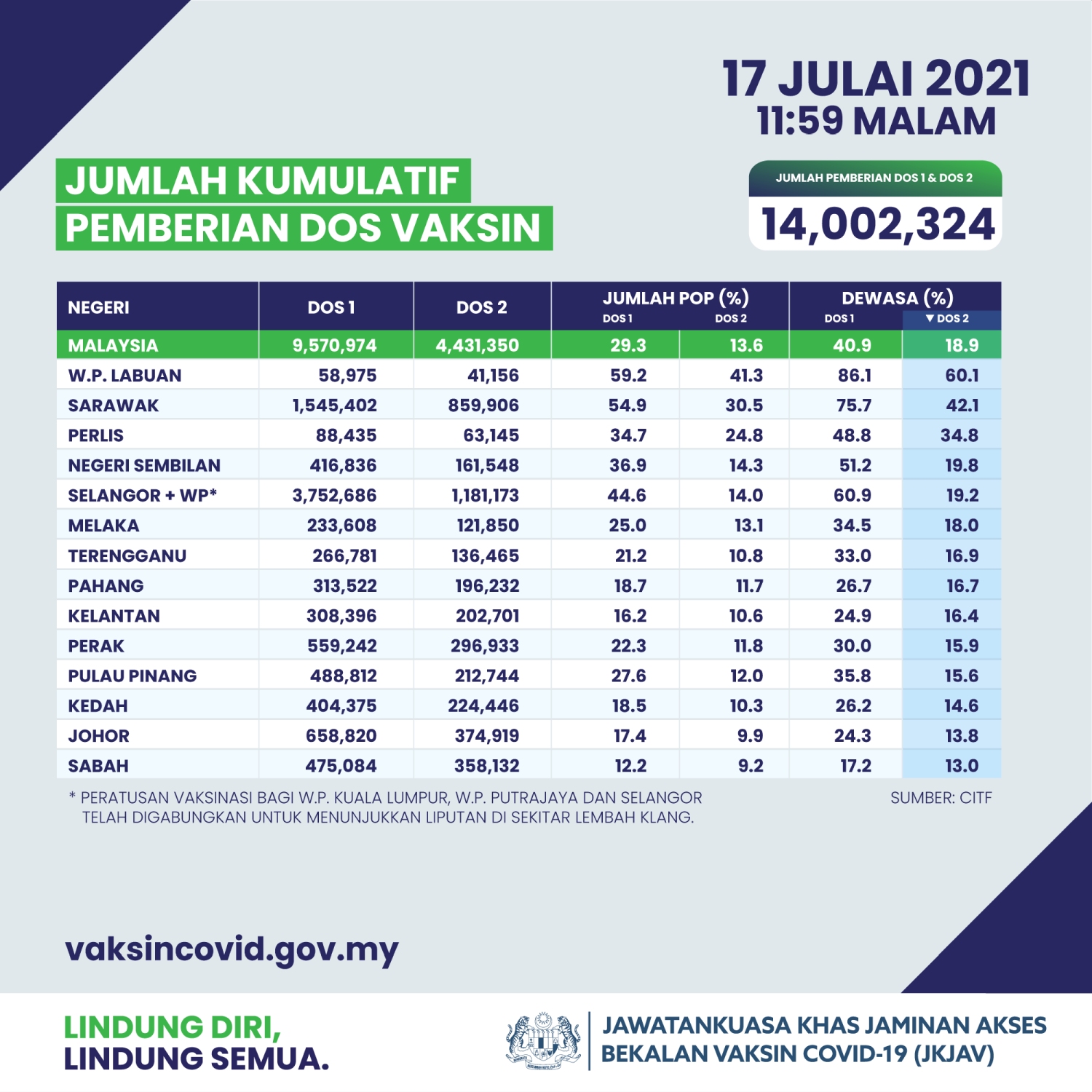 As of 17th July, Malaysia has already administered over 14 million doses in total. Over 9.5 million people or 29.3% of the total population have received at least one dose, and 4.4 million of them or 13.6% of the population have completed their vaccination with two doses.
At the moment, both Labuan and Sarawak have vaccinated more than half of its population with at least one dose. Meanwhile, the Klang Valley (including Selangor, KL and Putrajaya) has vaccinated 44.6% of its total population with at least one dose. Sabah currently has the lowest vaccination rate with just 12.2% of its population receiving at least one dose and only 9.2% have received two doses.
In terms of vaccine supplies, the government has procured over 76 million vaccine doses with 20 million doses have already been delivered so far. 70% of vaccine doses are from Pfizer, followed by 23.4% from Sinovac, 10% from AstraZeneca, 10.9% from CanSino and 10% are procured via the COVAX facility.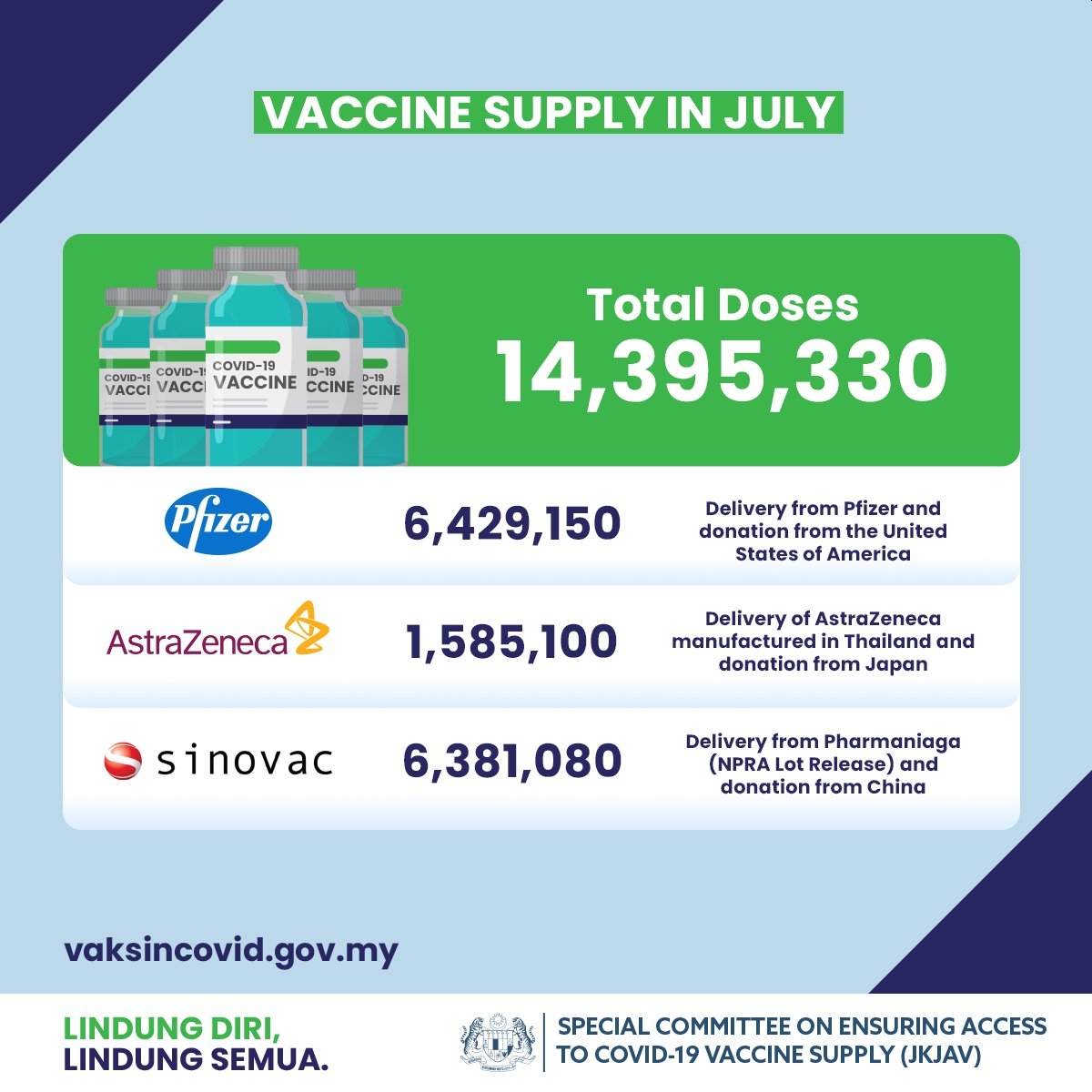 Despite a slow start, Malaysia is expected to receive the bulk of its vaccine order starting this month. In July alone, there are over 14 million vaccine doses including 2.5 million doses donated by Japan, the United States and China. The original order of 12 million doses of Sinovac vaccines has been fulfilled and most of the remaining stock will be reserved for those who are expected to get their second shot. Moving forward, Pfizer would be widely used in most vaccination centres starting next month.
[ SOURCE , IMAGE SOURCE ]
Related reading