Besides announcing Operation Surge Capacity, the COVID-19 Immunisation Task Force (CITF) has announced that all remaining senior citizens (60 years old and above) in Kuala Lumpur and Selangor can walk-in to any vaccination centre to get their jab starting tomorrow, 17th July 2021. However, senior citizens that have received their appointments are told to stick to the current schedule.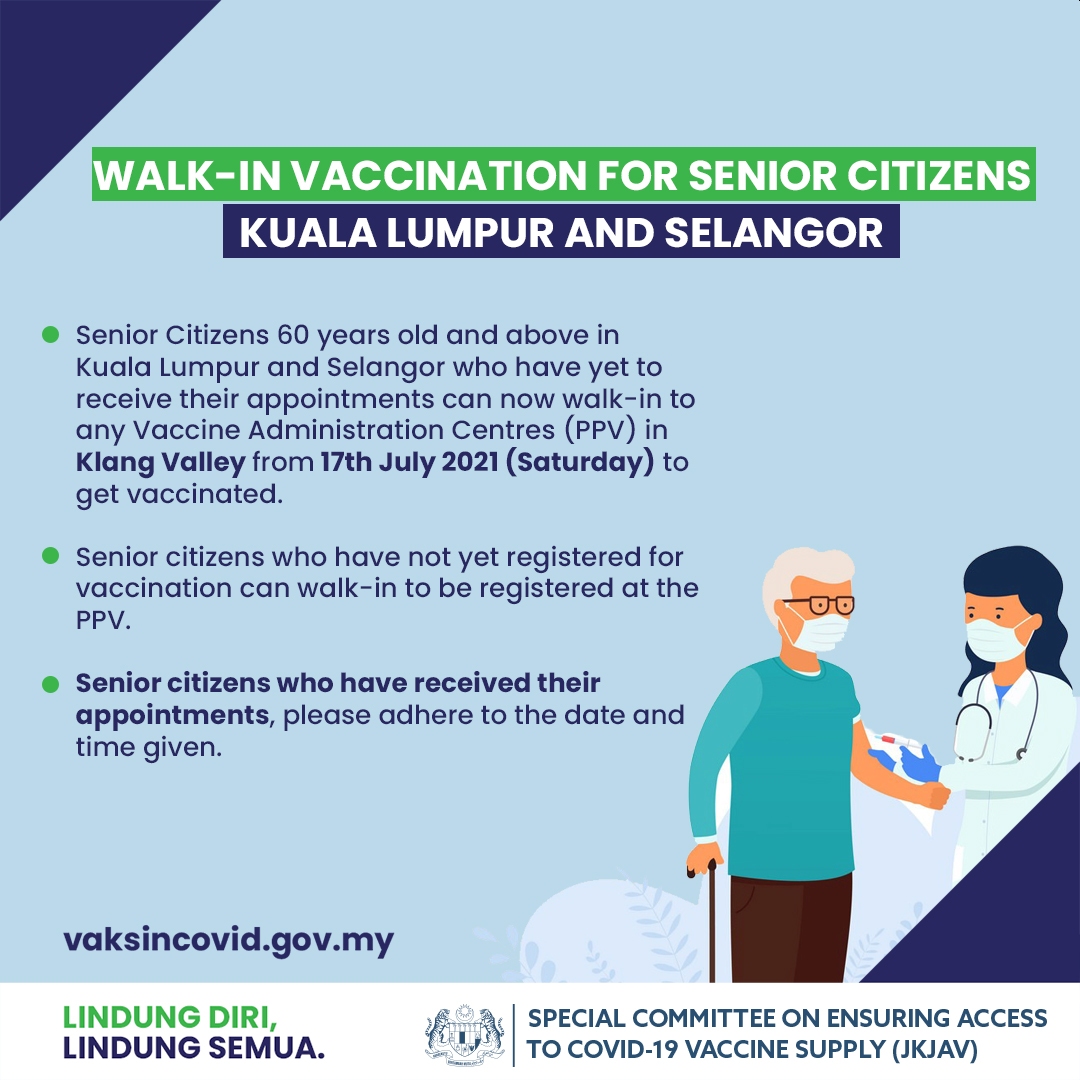 According to vaccine coordination minister Khairy Jamaluddin, vaccine appointments for all registered senior citizens have been sent out until 1st August. The walk-in lane for senior citizens is only applicable to those who don't have an appointment. Senior citizens who have not registered for the National Immunisation Programme are able to walk in as well.
"Bagi warga emas yang telah menerima janji temu, mereka diminta agar hadir ke PPV mengikut tarikh janji temu yang telah diberikan. Kesemua janji temu yang telah diberikan sehingga kini adalah bertarikh sebelum 1 Ogos ini." – @Khairykj

— Vaksin COVID-19 🇲🇾 (@JKJAVMY) July 16, 2021
The major PPVs in the Klang Valley include Bukit Jalil National Stadium, KL Convention Centre, Sunway Pyramid Convention Centre, MITEC and MIECC. Take note that walk-ins are not applicable for PPVs that are administering AstraZeneca such as WTC, University Malaya, IDCC and UKM.
Under Operation Surge Capacity, the CITF aims to vaccinate all adults in Kuala Lumpur and Selangor by 1st August 2021. As of 15th July, 3.5 million out of 6.1 million adults in the Klang Valley have received at least one dose. The remaining 2.6 million adults will be vaccinated within the next 16 days.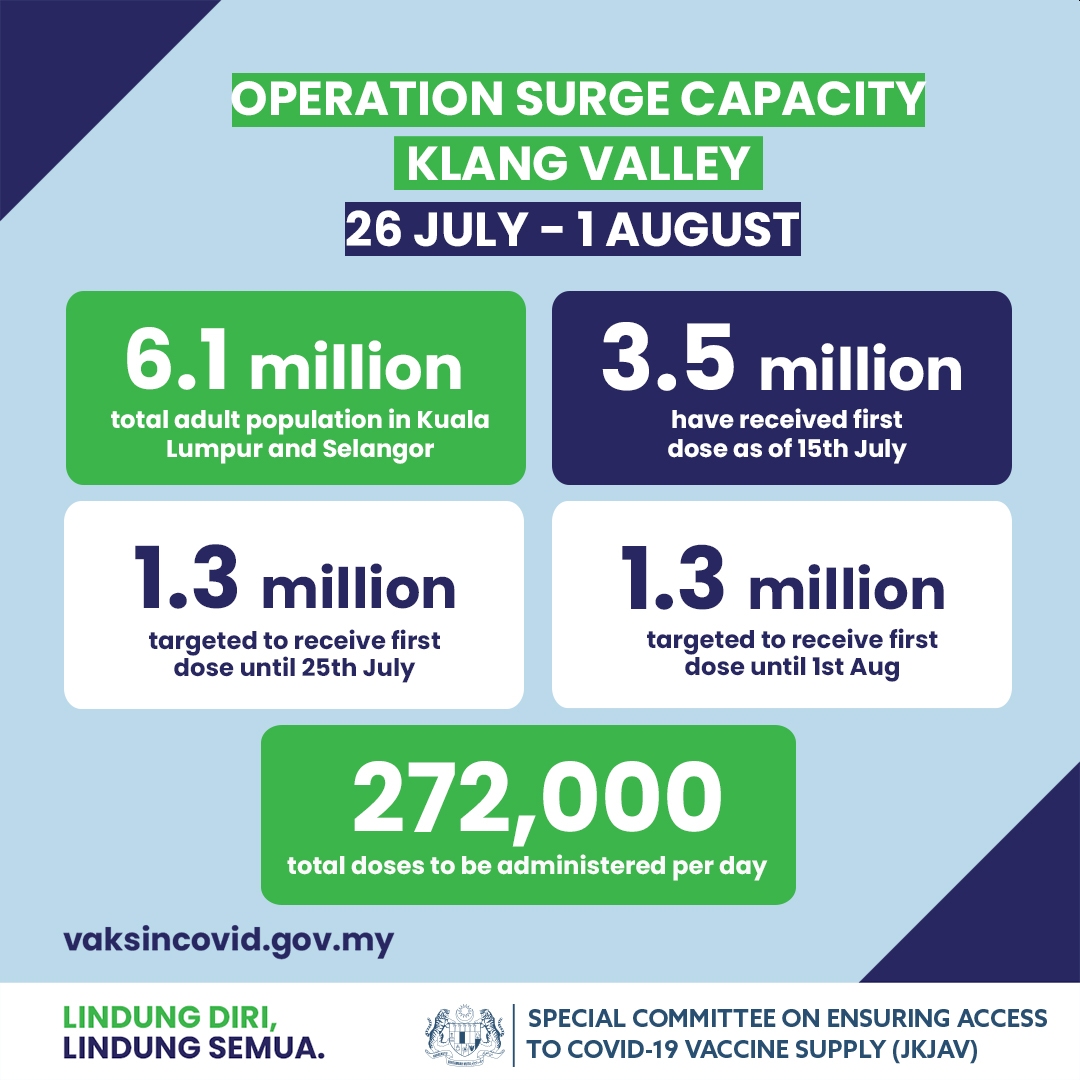 To achieve this, the vaccination capacity in Kuala Lumpur and Selangor will be increased from 180,000 doses per day to 272,000 doses per day. After the completion of Operation Surge Capacity, the CITF plans to open walk-in to all adults below 60 years old to speed up vaccination.
[ IMAGE SOURCE ]
Related reading