There's an abundance of news regarding how easily Joy-Cons can get have a drift problem, so much so that Nintendo has apologised for it. But one YouTuber might have finally figured out the easy fix to the Joy-Con drift, and all you really need is a small piece of paper.
Victorstk of the YouTube channel 'VK's Channel' found that inserting a thin piece of paper inside the Joy-Con felt fixed the drift issues. First, he found that the drifting issue miraculously disappeared after he squeezed the middle of the Joy-Con.
Squeezing it applied pressure to the joystick components, ensuring solid contact between the parts inside. According to Victorstk, his Joy-Con that exhibited drift issues still worked perfectly two months after the paper trick.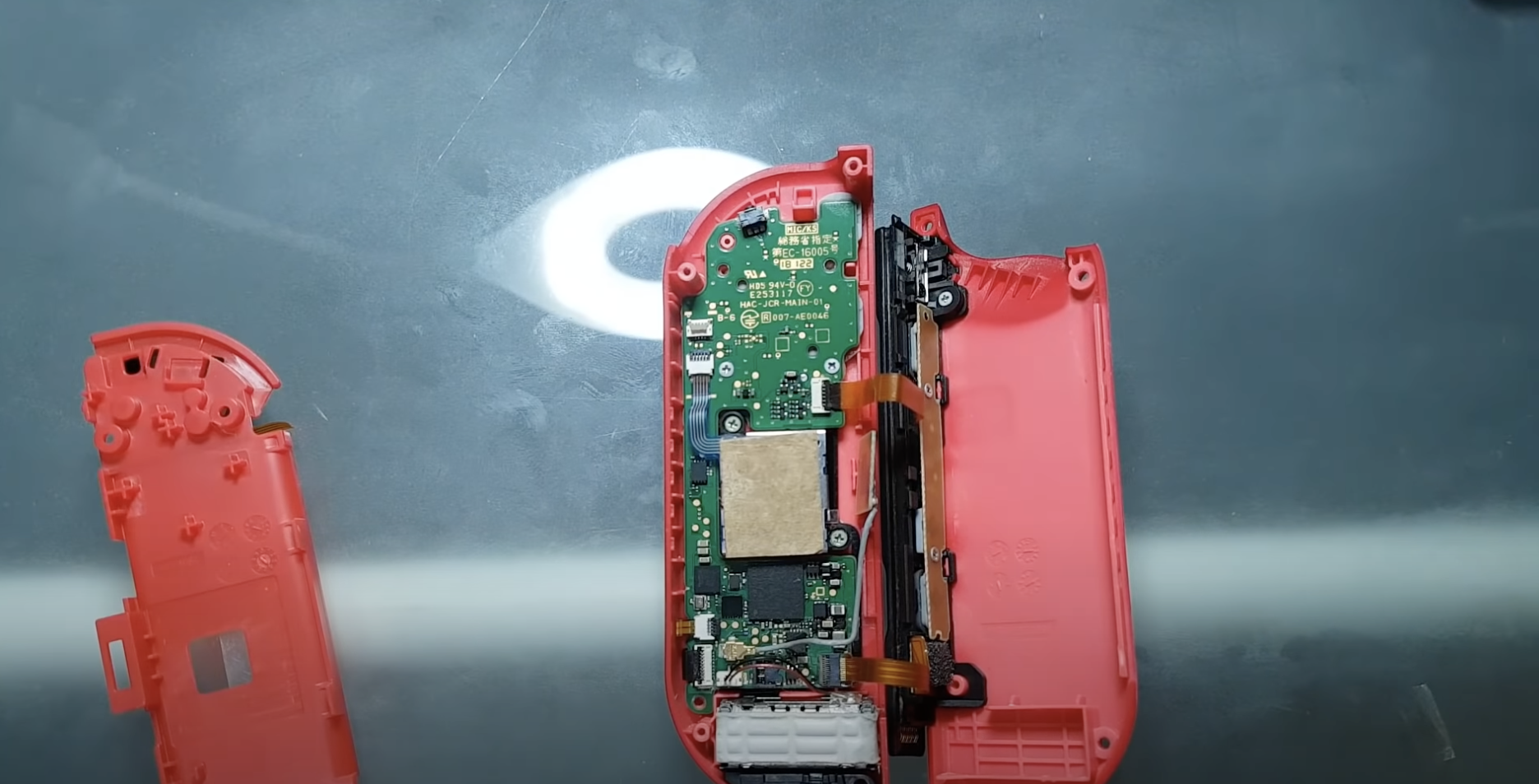 According to Victorstk, when you buy a new Joy-Con, there are its metal flaps that hold onto the analog stick "very tightly". But with time and the frequent action of pressing on the analog stick, the metal section gets looser.
"This in turn gives enough space for the metal prongs to lose contact with the beds… thus giving you the drift. Problems like dust can make the problem even worse. So, by adding a small thick piece of paper (1mm)… its just enough to get more pressure and restore the contact with the beds," said Victorstk.
There have been other less permanent solutions for why Joy-Con drift happens. Besides it needing a bit of cleaning from dust and other particles from the inside, you can also try just blasting compressed air into the controller.
It's hard to say if this method will work for everyone's troubled Joy-Con. But it's such a bummer that this problem happens a little too often.
According to the Malaysian branch of MaxSoft Pte Ltd (the sole and official distributor of Nintendo products in Singapore and Malaysia) in 2019, they will only service defective Switch consoles or accessories that are currently under warranty. So, if your device is past its prime, you might want to give this a go. We might even try it ourselves if we happen to have a faulty Joy-Con—who knows?
[ SOURCE, IMAGE SOURCE ]
Related reading