The national COVID-19 immunisation programme has been administering over 400,000 doses daily for 3 straight days. Malaysia has hit a record high of 434,828 vaccinations on 14th July 2021 and over 12.6 million vaccine doses have been administered so far.
Yesterday, 279,938 people were vaccinated for the first time and 154,890 people have completed their vaccinations with two doses. At the moment, over 8.6 million people in Malaysia or 26.5% of the population have received at least one dose. Meanwhile, over 4 million people or 12.3% of the population have gotten their second dose.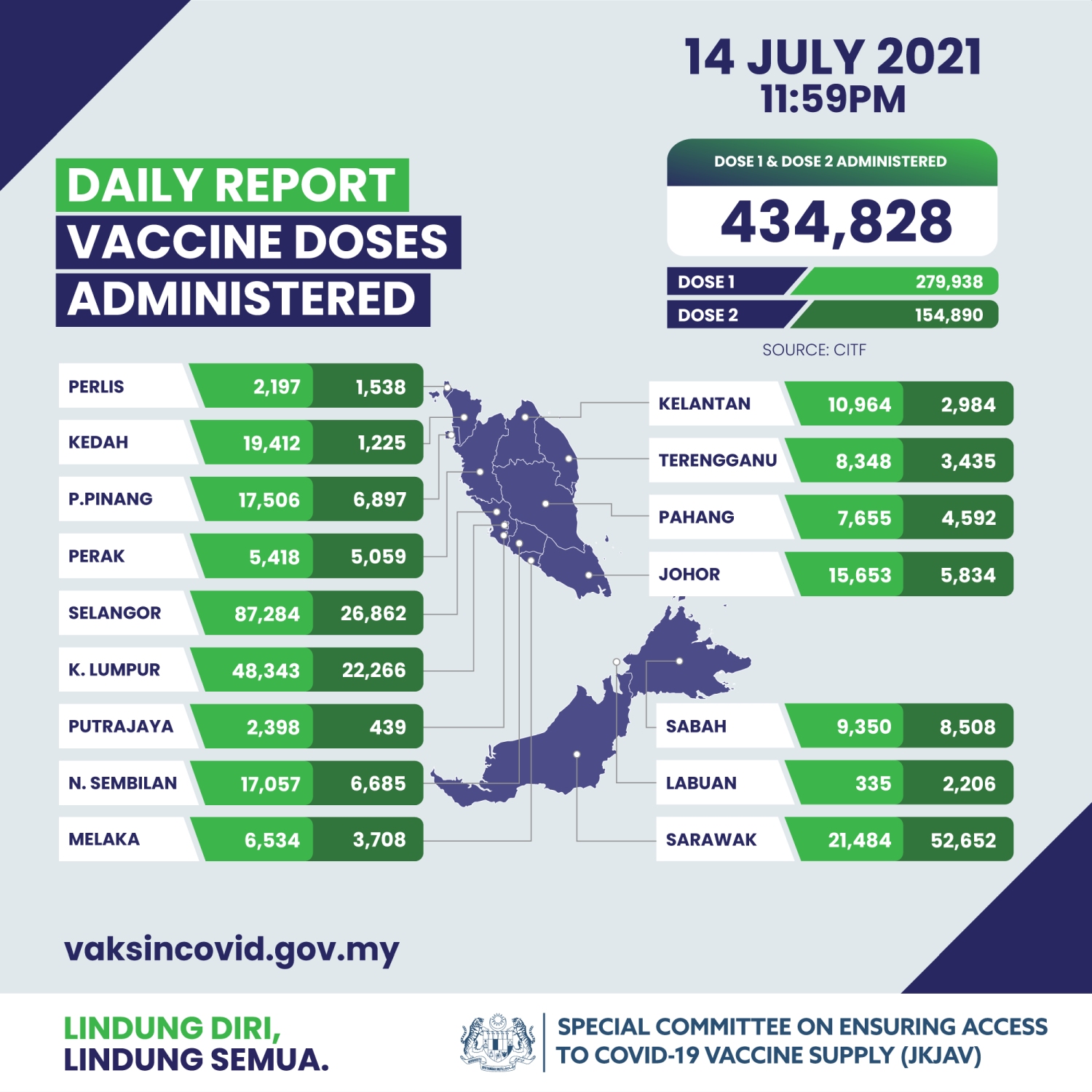 Selangor has hit a record high of 114,146 doses administered yesterday which include 87,284 first dose and 26,862 second dose. This is followed by Sarawak which administered 74,136 doses and Kuala Lumpur with 70,609 doses.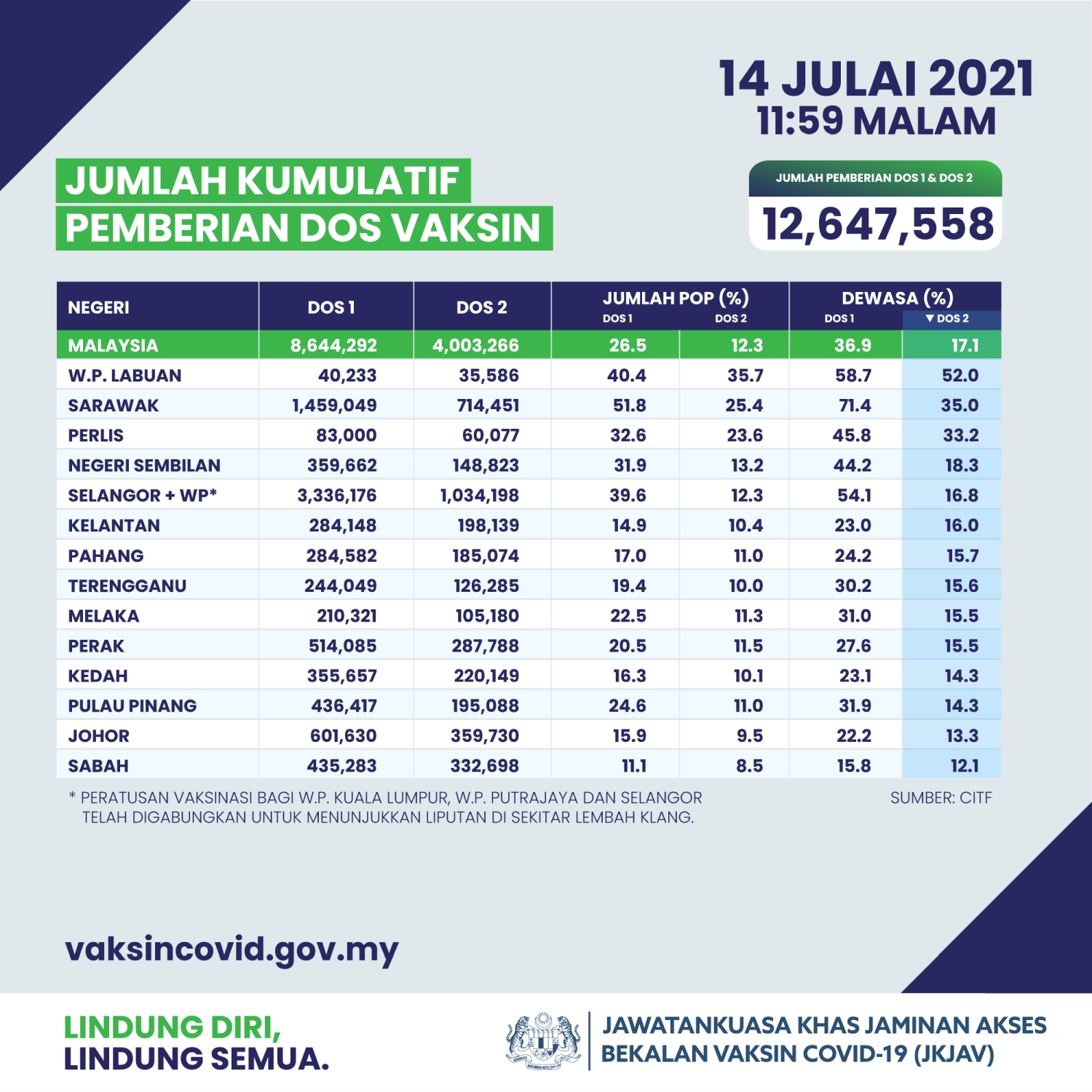 As of yesterday, close to 40% of Klang Valley residents (including Selangor, KL and Putrajaya) (over 3.3 million people) have received one jab and 12.3% (over 1 million people) have completed their vaccinations with two doses.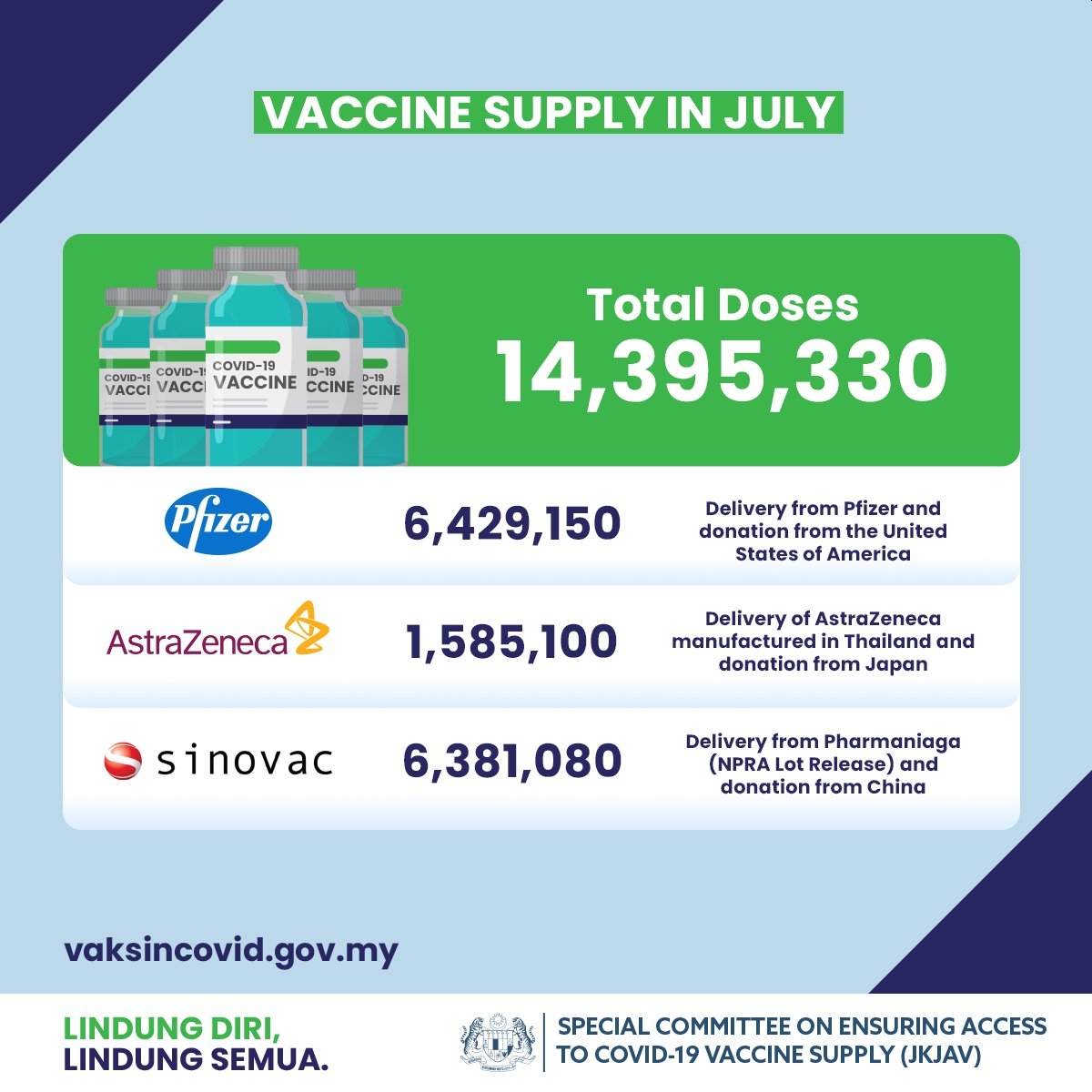 For this month alone, Malaysia is scheduled to receive over 14 million vaccine doses. Assuming all vaccines arrive on time and PPVs are utilised to its max capacity, Malaysia could hit an average of over 464,000 vaccinations per day in July. The 400,000 vaccination per day target was achieved earlier this week ahead of its August target.
As mentioned by vaccination coordination minister, Khairy Jamaluddin, July to September would be the most crucial as Malaysia receives bulk of its vaccine order. If Malaysia can consistently jab 450,000 doses per day, Malaysia can fully vaccinate a total over 20 million people with two doses in a period of 3 months.
Related reading