Microsoft has recently launched the Surface Laptop 4, which is their latest in their lineup of premium ultraportable laptops. It comes in two sizes, a 13.5-inch and a 15-inch version. Both are available with either 4th generation AMD Ryzen CPUs or 11th generation Intel Core CPUs. And thanks to Microsoft, they've sent us one for review. But before that, let's take a quick look at it first.
We've gotten our hands on the larger of the two, with a 15-inch PixelSense Display that comes in a 3:2 aspect ratio. Not many laptops out now feature this aspect ratio, so it'll certainly be the first thing you'd notice on it. The 2496 x 1664 resolution screen is also touch and Surface Pen enabled. Maybe it's because I don't normally use such high-res displays very often, but this at a glance it does seem like a very good screen. And also perhaps because I daily drive an ultrawide monitor, I feel like I'll have to warm up to the odd aspect ratio over the two weeks I have to review it.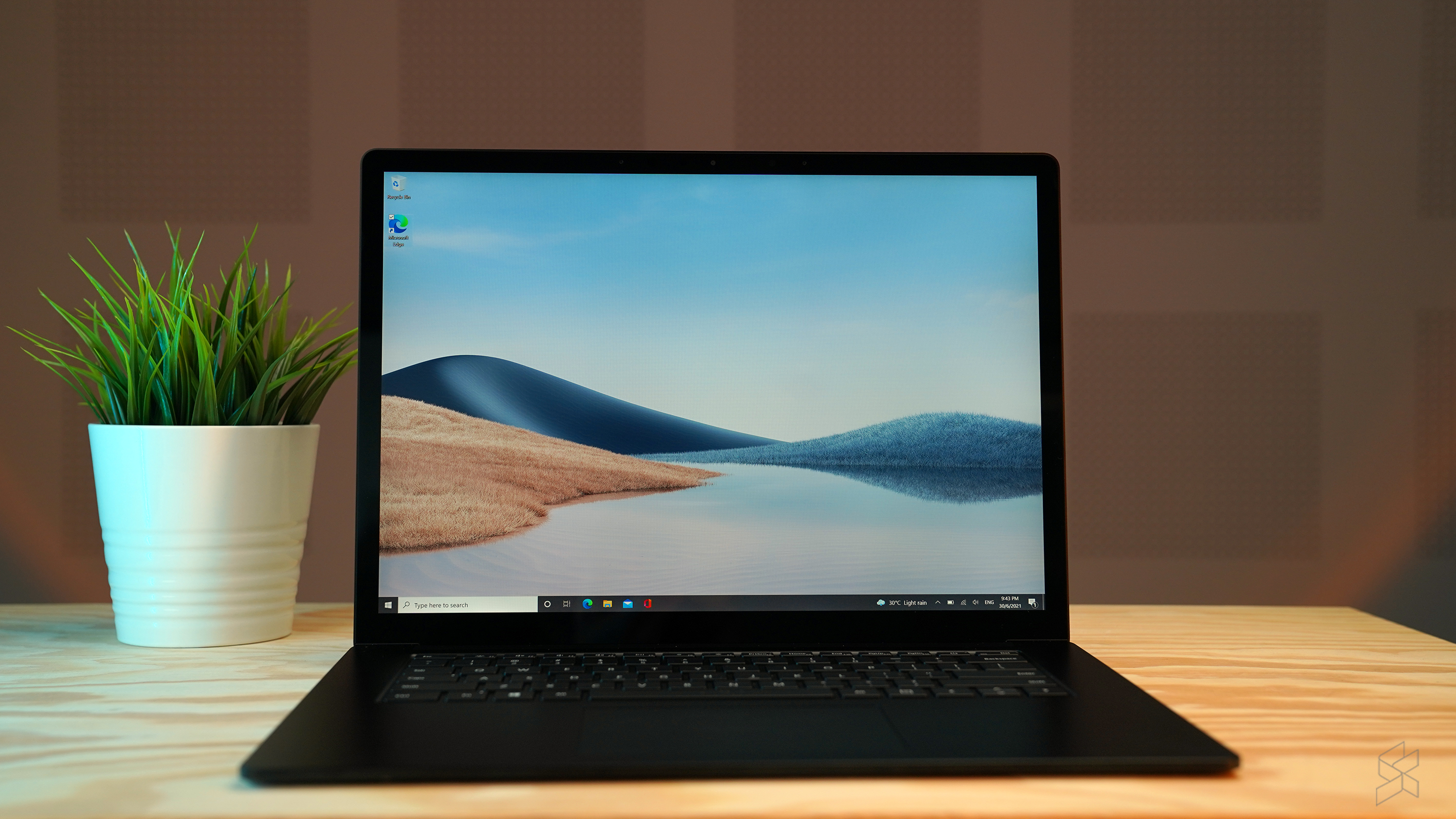 Turning on the laptop for the first time, I opened up Task Manager. Under the CPU tab was the name AMD Ryzen Microsoft Surface Edition, confirming the presence of the 'custom' CPU that's only found in this laptop. It's the fastest CPU in the AMD Ryzen 4000U family, reserved pretty much only for Microsoft's Surface Laptop 4.
That being said, it is still an AMD Ryzen 4000 series processor, meaning it's a little dated by now. Of course, you could also get one with an 11th gen Intel Core i7 in it, although that means you'll be giving up four extra cores found on the AMD silicon. Personally, I'd take the extra cores all day especially considering it should deliver better productivity performance.
Our model also features 16GB of RAM and 512GB of storage. There's Windows Hello of course, along with a dual far-field mic setup. It's "omnisonic" speakers on first listen don't sound too amazing, but they certainly get the job done. Other features of note include support for Wi-Fi 6, a glass touchpad, a single USB-A and a single USB-C port. Microsoft has also rated this laptop's battery for up to 17.5 hours of use. You'll also find a 65W charger in the box.
It's aluminum body and matte black finish screams premium. In fact, the Surface Laptop 4's simple but sleek chassis reminds me and many others in the SoyaCincau office of a MacBook Pro. However, the last-gen CPU and sizable bezels make it seem more like a MacBook Pro that's out of date. It's more of a nitpick for me though, as the great display has so far made me ignore the bezels.
The caveat of a premium machine however, has always been its price. And you're certainly parting with quite a bit here; our model comes in at RM7,799. As someone who lives and dies by the performance-to-price ratio, I'm probably not the ideal target market for it. For someone looking for a premium laptop for work though, this is definitely up there among the MacBook Pro and Dell XPS laptops.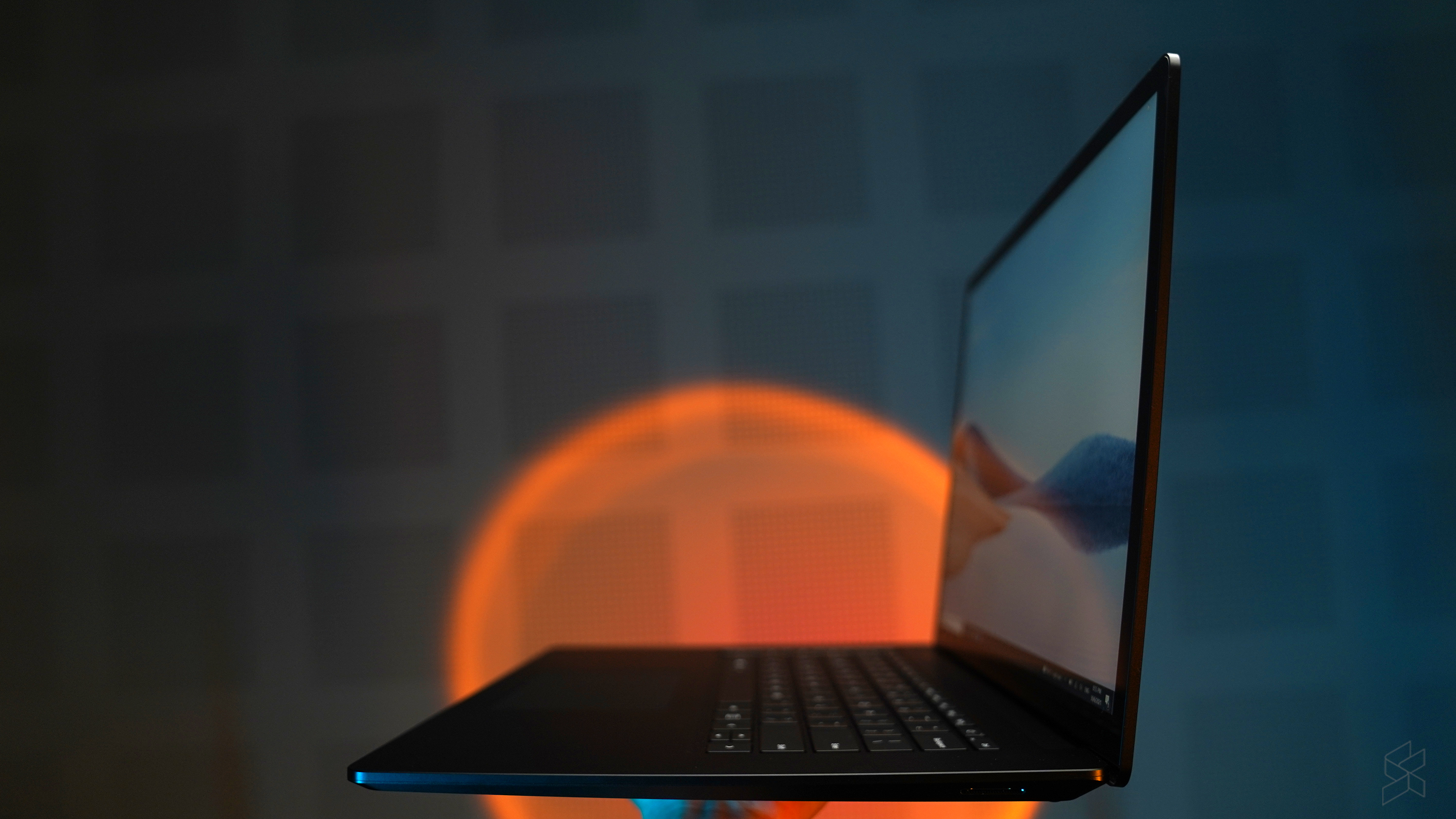 Microsoft has also thrown in a Surface Arc mouse in the review unit. It doesn't come with the laptop by default mind you, but hey since it's here might as well use it right? Well, almost immediately after putting my hands on the mouse it became clear that you'll need small hands to use it comfortably. That being said, the way it bends back and forth seems like a cool party trick I guess.
Personally though, I want to see what that custom CPU in the Surface Laptop 4 can do. Perhaps more crucially, I also want to see how much heat that custom CPU puts out. So far after a quick mess about I haven't seen any issues whatsoever, but rest assured it'll be put through its paces in the full review.
Photography by Zachary Yoong on the Sony A7 III.