As the durian harvest season is set to peak mid-month, Shopee teams up with the Federal Agriculture Marketing Authority (FAMA) to empower verified durian famers through helping them digitalise their businesses though the Durian e-Fiesta initiative, all while also preventing durian scams.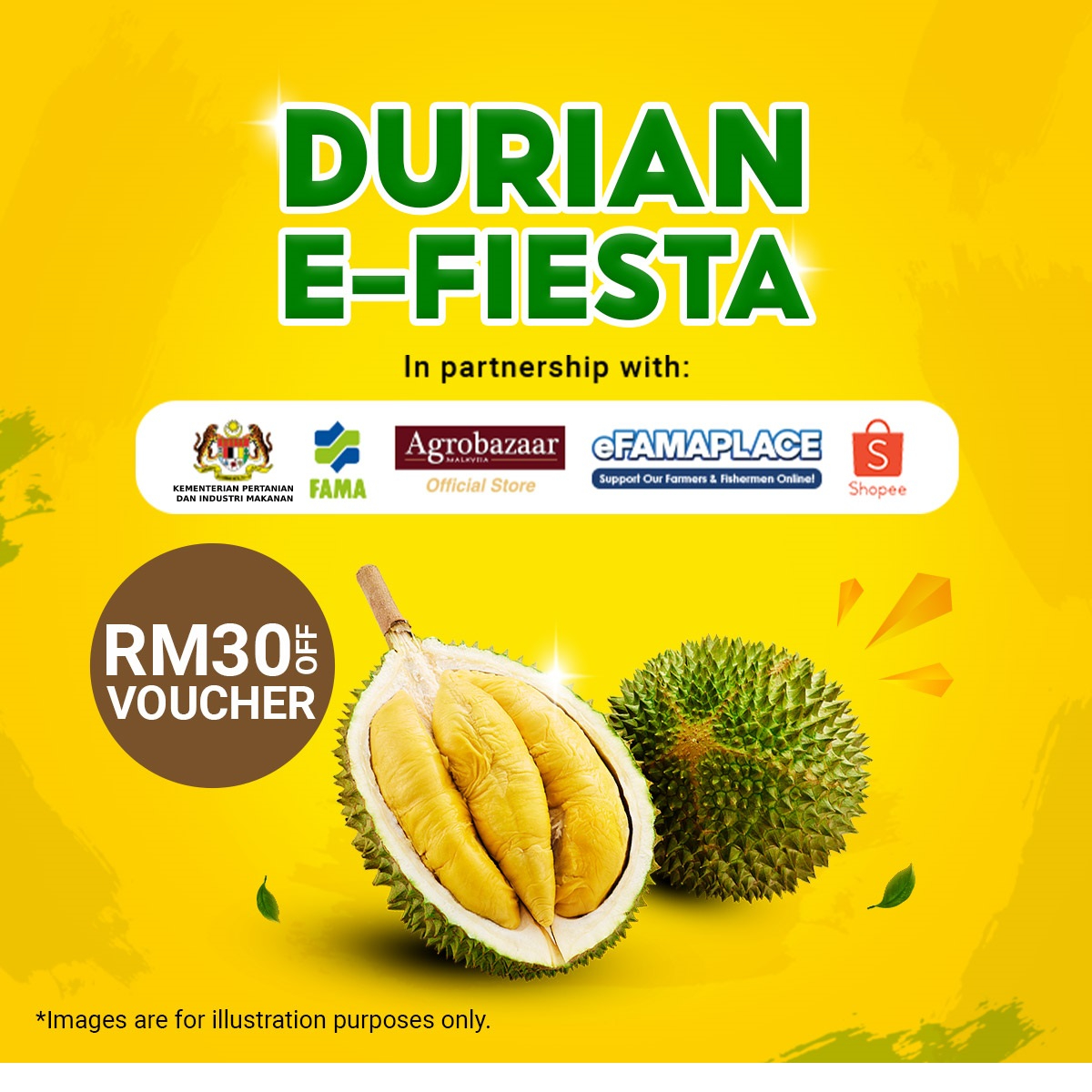 The campaign, running from 10 July to 31 July offers discount vouchers of up to 50%, a RM15 rebate with a minimum spend of RM60 and an RM30 discount with a minimum spend of RM100, which can be claimed, in addition to durian deals.
Shopee also assured customers that all transactions on the eCommerce platform are protected by Shopee Guarantee, which retains payment in escrow until buyers confirm that their received goods are authentic and in good condition before the payment is released to sellers.
If a buyer is eligible for a return or a refund, the refund process can be as fast as 15 minutes should they pay via ShopeePay, which is Shopee's proprietary eWallet. In other words, your online durian purchases are quality assured.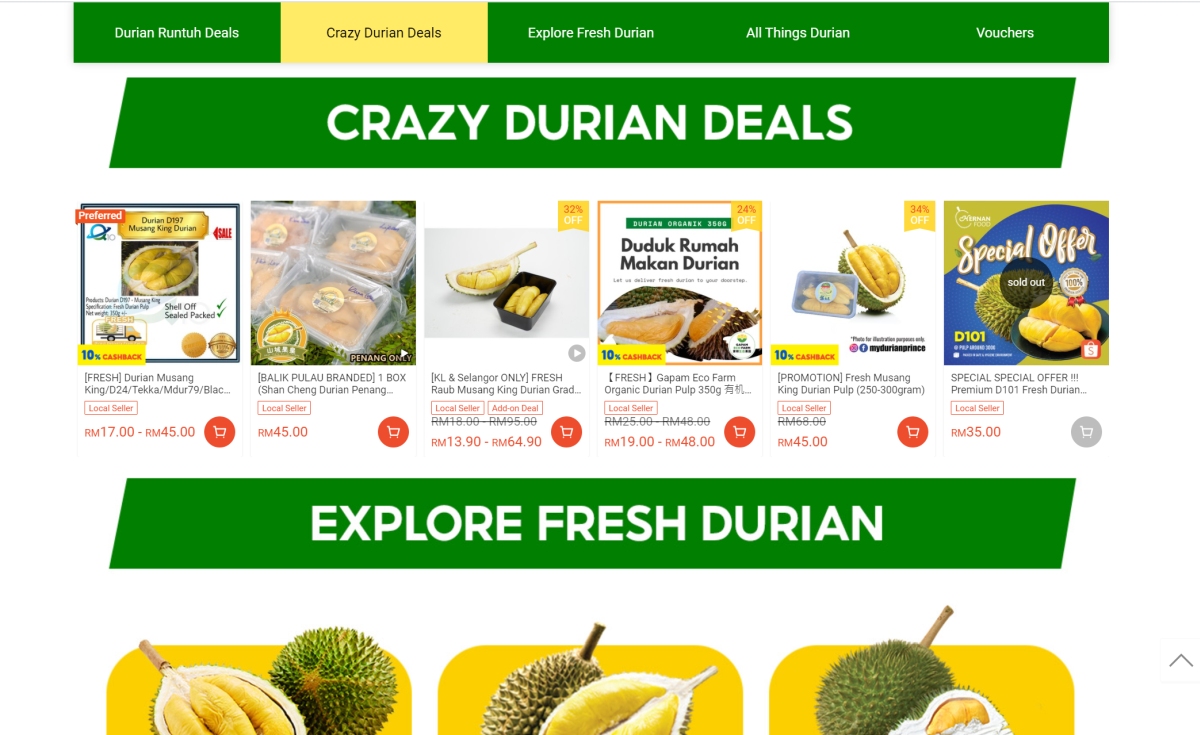 So far, 211 durian businesses have been digitalised for the Durian e-Fiesta, bringing customers a wide variety of durian types including Udang Merah, XO,D101, D24 durian kampung, as well as the highly sought-after Musang King.
The Durian e-Fiesta sees unbelievable bargains, where some users will be able to purchase a Kampung durian pulp for as low as RM13.90. You can even get a Musang King for as low as RM49.
However, it should be noted that some of the fresh durian listings are limited for purchase within a particular state.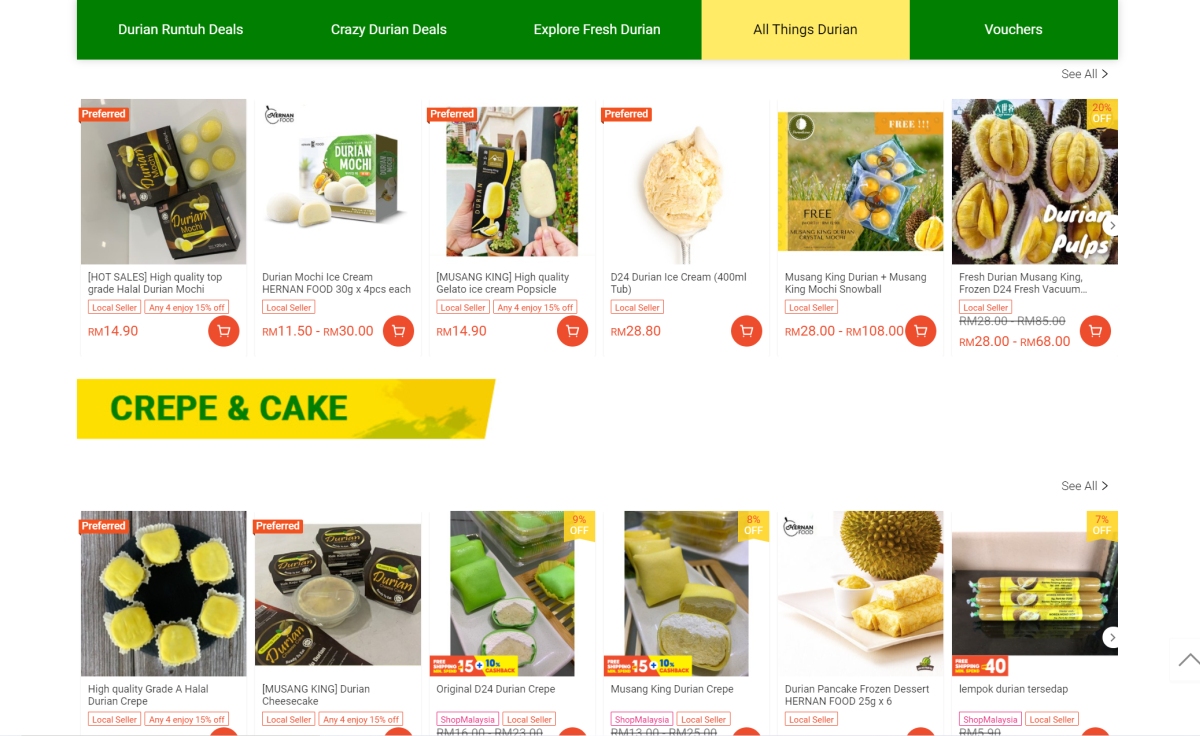 Aside from selling just fresh durian, the Durian e-Fiesta also sells other durian-based delicacies including ice-cream, mochi, crepes, cakes, tempoyak, pastes and more.
You can visit the Durian e-Fiesta to satisfy your durian cravings by clicking this link.
Related reading