As announced under the PEMULIH initiative, EPF members who are struggling financially can withdraw up to RM5,000 from their retirement fund under i-Citra. Applications for i-Citra are open starting today and here's everything you need to know.
Who is eligible for i-Citra?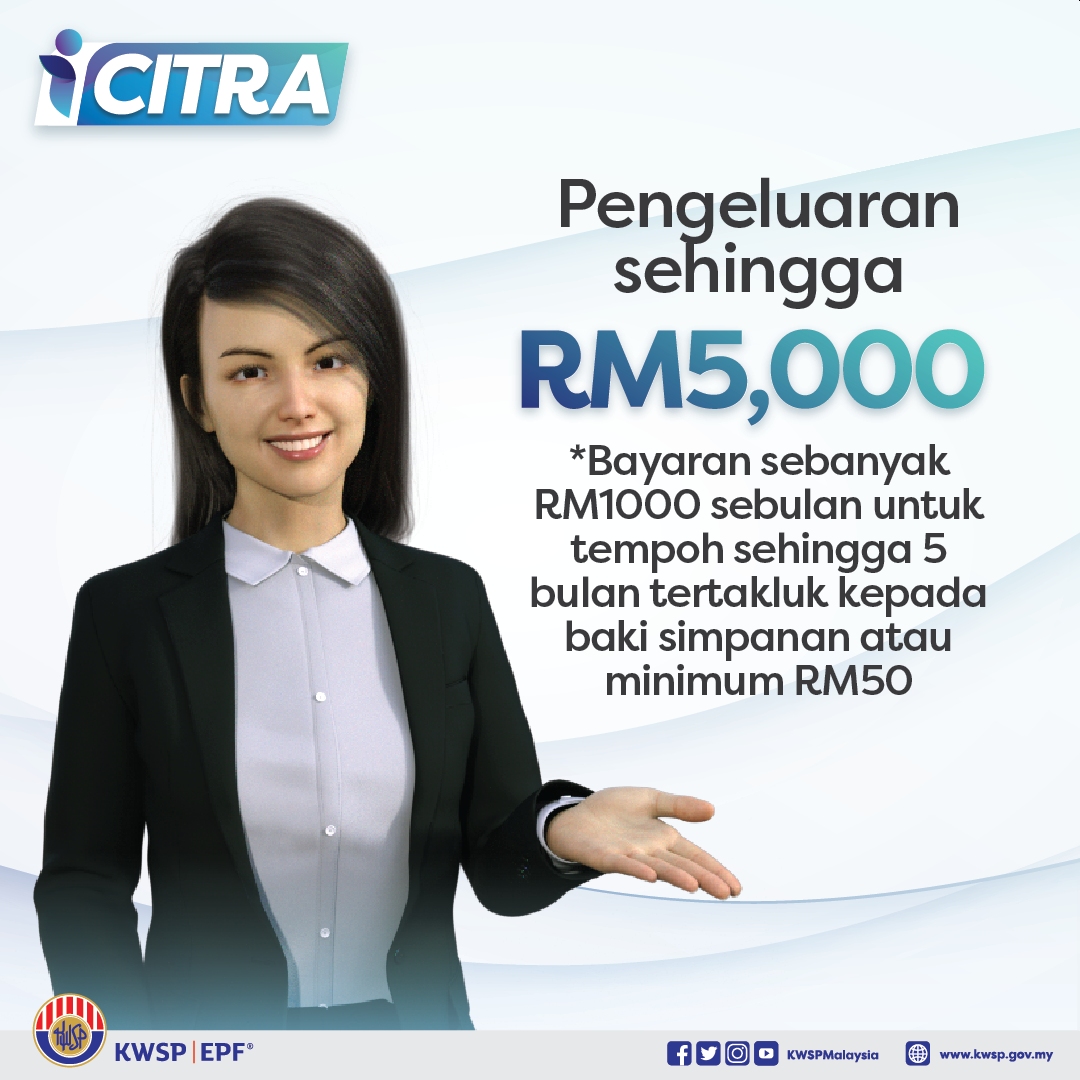 The i-Citra withdrawal facility is open to all EPF members aged 55 years old and below. It is available for citizens, non-citizens and permanent residents. To be eligible, you must have a minimum of RM150 in your EPF account on the day of application.
The maximum withdrawal amount permitted is RM5,000 and it will be disbursed up to 5 months. The maximum payout for each month is RM1,000.

This means if you are eligible to take out RM5,000, you will receive RM1,000 for a total of 5 months. If the eligible amount is much lower, the payout duration could be shorter as illustrated in the table above. The minimum amount that you can withdraw is RM50 and you must have at least RM100 remaining in Account 1 after the withdrawal is made.

The i-Citra withdrawal facility will utilise Account 2 by default. If the balance in Account 2 is insufficient, it will then withdraw from Account 1 as illustrated above.
How to apply?
i-Citra applications are only accepted on the official portal at icitra.kwsp.gov.my. Just follow the steps below:
Go to i-Citra portal.
Log in with your IC or Passport number, and your registered mobile number.
The portal will require an SMS verification code for you to proceed. Enter the 6-digit number that's sent to your registered mobile phone.
You can choose to withdraw the maximum permitted amount or reduce the desired amount.
Your eligible withdrawal amount will be displayed with a breakdown of the payout schedule. Click continue if you wish to proceed.
Verify your personal details including your email, mailing address, and bank account number. Then, click proceed.
Double-check your details again and click to submit.
i-Citra applications are open starting today, 12th July until 30th September 2021. If you apply this month, the first payout is expected to be credited to your registered bank account in August 2021.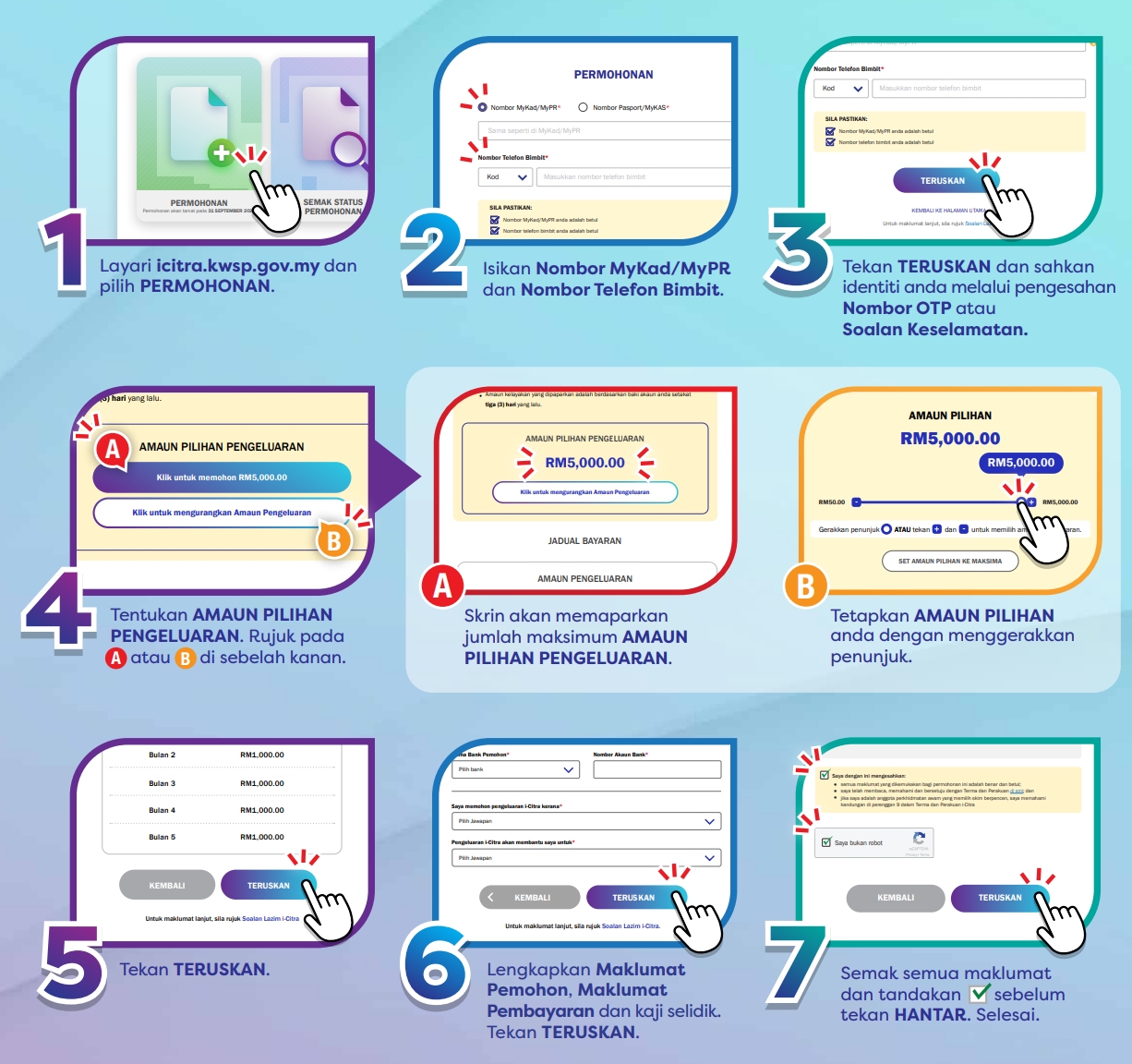 Take note that after you've submitted your i-Citra application, you are not allowed to change the withdrawal amount. You can cancel your i-Citra application after approval but you're not allowed to reapply again.
For more info, you can read the full FAQ on the i-Citra portal. If you have further questions, you can ask "ELYA" on the main EPF website or call their i-Citra hotline at 03-89224848.
Related reading