Prime Minister Muhyiddin Yassin has announced that Employees Provident Fund (EPF) members can withdraw up to RM5,000 from their retirement fund under the i-Citra programme. The EPF i-Citra programme is among the financial aid revealed under the PEMULIH initiative to support Malaysians who are struggling during the extended "total lockdown".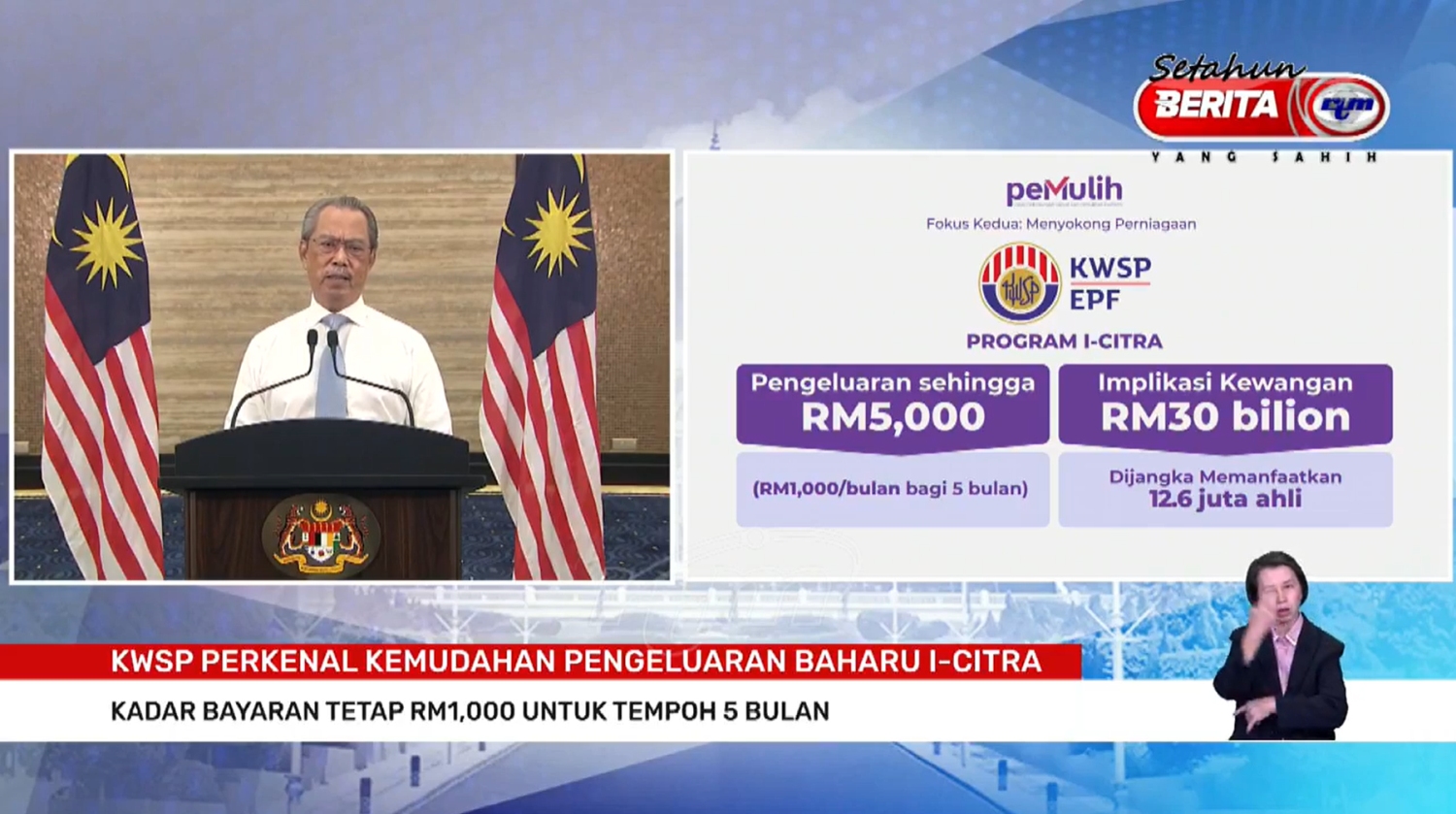 Eligible EPF members will be able to withdraw RM1,000 per month for a period of 5 months. The initiative will benefit 12.6 million EPF members and have a financial implication of RM30 billion.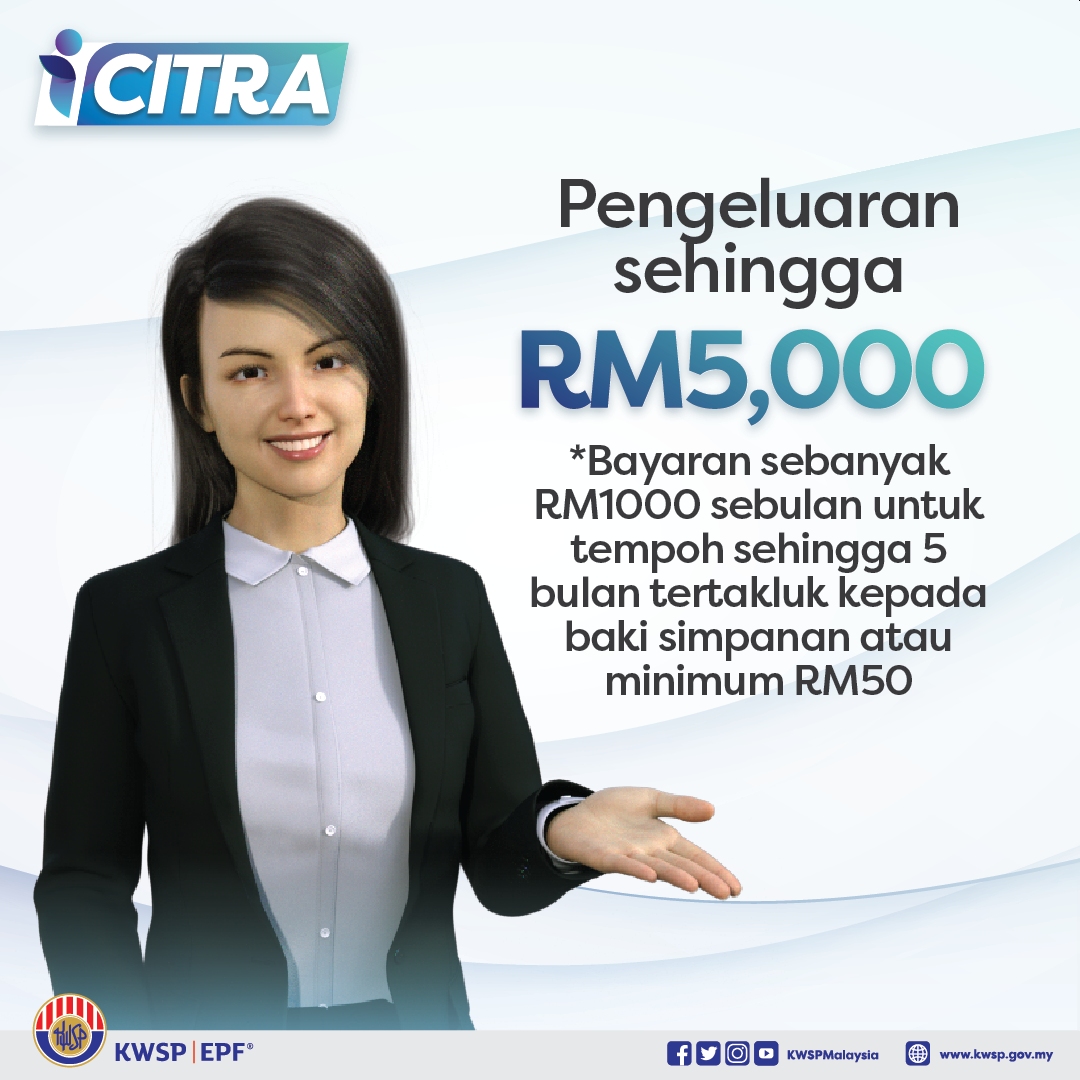 Applications for i-Citra will be available on the EPF portal starting 15th July until 30th September 2021. The first payout will be credited starting August 2021.
According to the official FAQ, the programme will be open to all EPF members aged 55 years and below with a minimum of RM150 balance in their account at the time of application. How much you can withdraw depends on your current account balance. The minimum withdrawal amount is RM50 and you must have at least RM100 remaining in Account 1 after taking up the i-Citra withdrawal facility.
[ SOURCE ]
Related reading