If you like TED talks and being on Clubhouse, you'll soon be able to enjoy the best of both worlds. Clubhouse has teamed up with TED to host exclusive conversations on its audio platform and will have several rooms.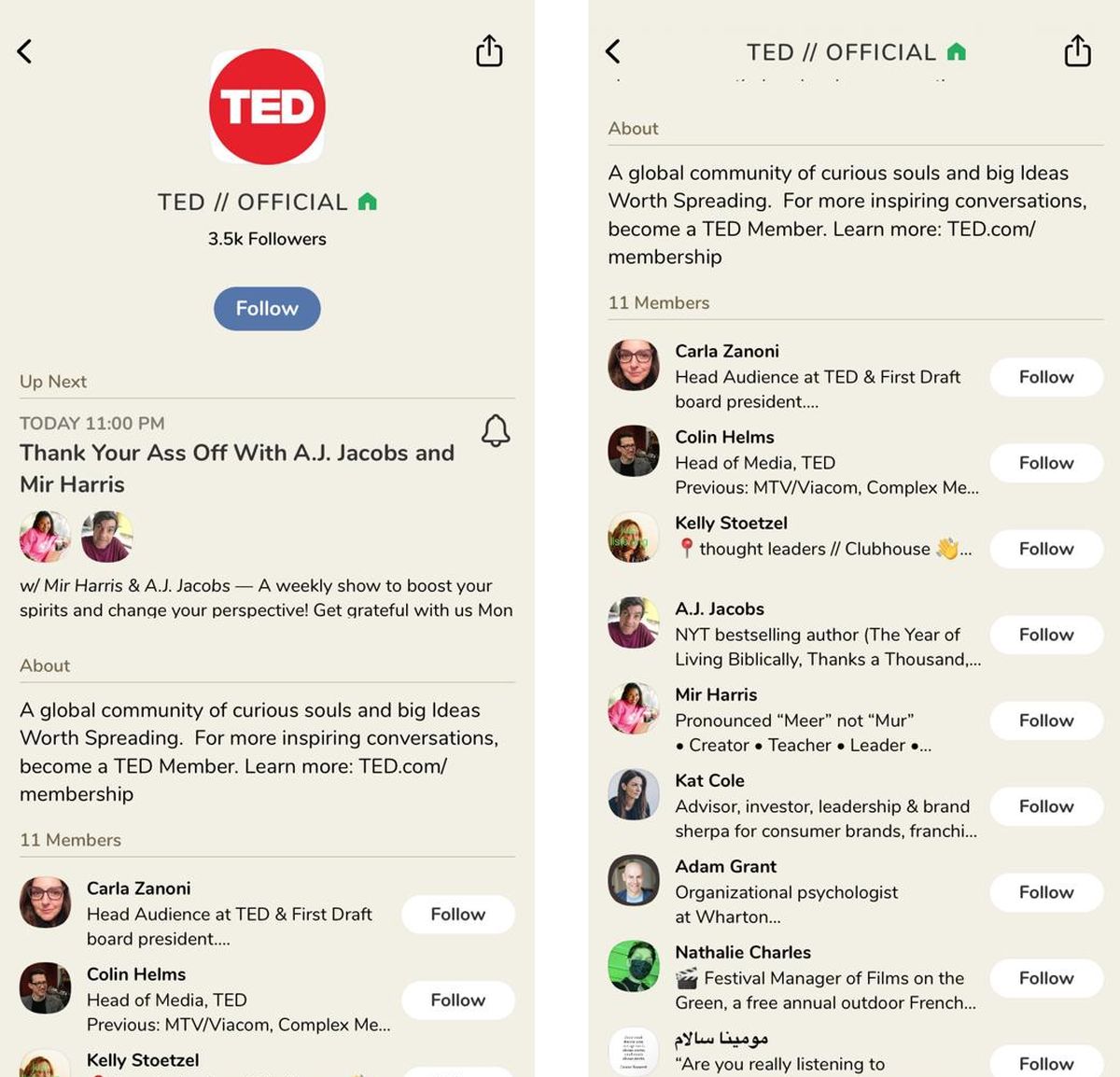 The first room called 'Thank Your Ass Off" starts today and will run every Monday at 11am ET (11pm local time). As the title suggests, the show is supposed to cultivate gratitude while conquering negative bias and thanking the unsung heroes of our lives. It will be heralded by A.J. Jacobs and Mir Harris. 
Additional rooms will also be made available, but neither TED or Clubhouse have released additional details on when listeners can expect them.
This partnership allows TED to monetise brand partnerships as well as ads and it will not have to share profits with Clubhouse either. Clubhouse rooms and TED talks do share a parallel, where people present inspirational speeches that consist of big ideas conference-style. 
The two-way interaction that Clubhouse provides will be beneficial yet refreshing for TED, as the usual style of podcasting doesn't allow for audience participation or Q&As. The partnership is also not said to have an end date.
Clubhouse faces stiff competition as it goes up against other social audio rooms such as Spotify's Greenroom, Facebook's Live Audio Rooms and Podcasts (available in the US for now) and Twitter Spaces.
This partnership comes as the latest step of TED's expansion, as it debuted its Audio Collective earlier in the year, which is a one-stop hub for all its podcasts. It reportedly gets 1.65 million downloads a day.
Just last year, TED Talks Daily came in at number 2 on Spotify's most popular global podcasts. With TED and Clubhouse joining forces, the saying "thanks for coming to my TED Talk" is about to get even more accessible.
The official TED Clubhouse room can be found here.
Related reading