Microsoft is adding a new update on Teams, which lets smaller gatherings use their dystopian-like Together Mode feature. The change to allow smaller groups of people to use the feature is currently in beta, as it seems to be limited to people using the Teams Developer Preview.
If you're not that familiar with that Together Mode is, Microsoft Teams released a video conference feature last year during the pandemic to "potentially help erase the feeling of distance between users". It places all participants on a video call together in a virtual space, such as an auditorium, meeting room or coffee bar, so they look like they're in the same place together using AI.
The NBA had also used Together Mode for basketball games to provide a "crowd-like" experience. The feature let more than 300 fans virtually sit side by side with each other during games—and the NBA were even able to remove any participants who "behave inappropriately or disrupt the experience".
Previously, Microsoft Teams will only let users utilise Together Mode if they had a group of at least 5 people (the maximum is 49). But the new update lets them use it for much smaller groups—and it also appeared to work for just one person.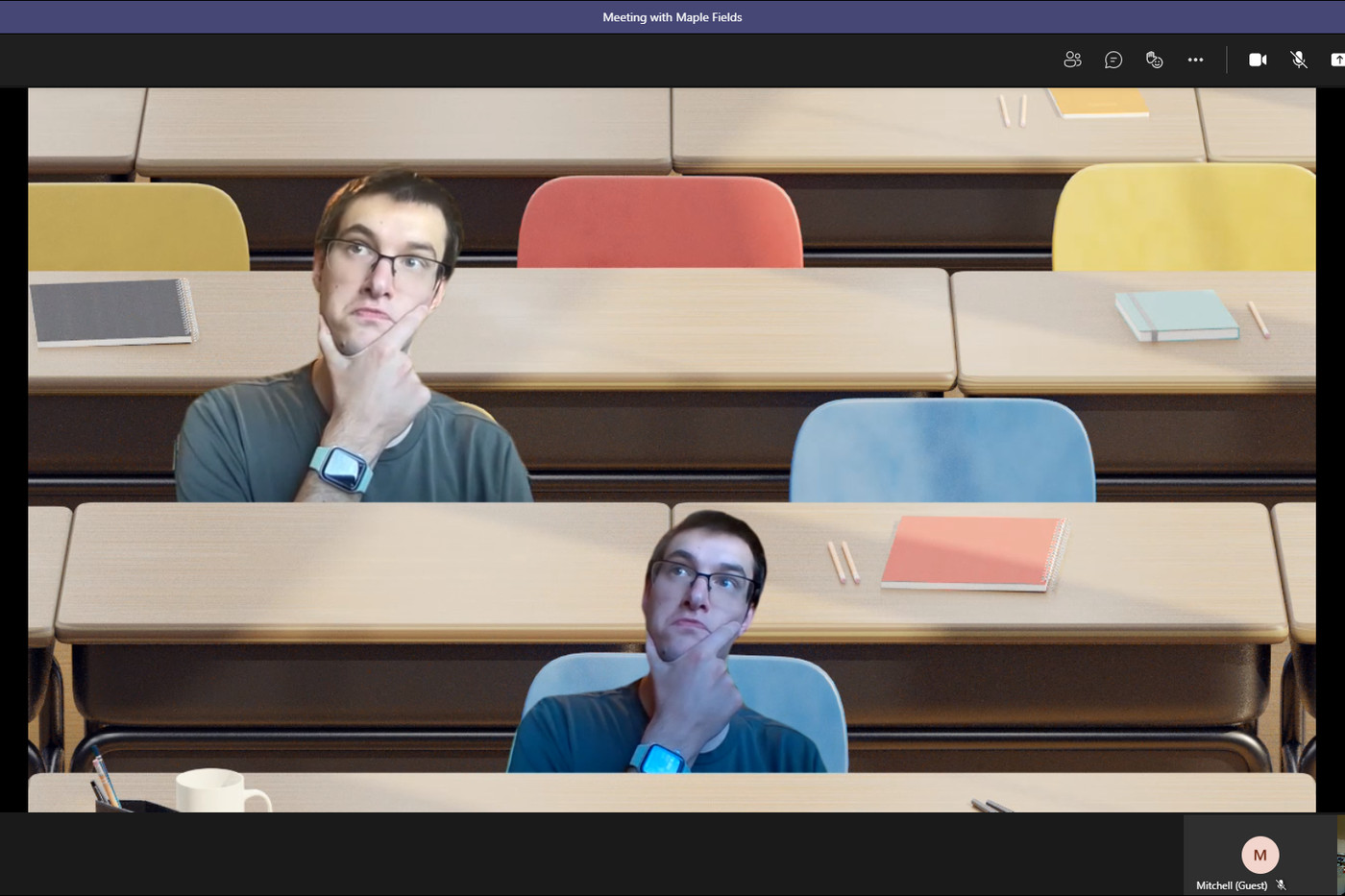 Those who use Teams for smaller groups of four or less could definitely benefit from Together Mode, as it is meant to look like you're in a room surrounded by people. But the ability to see the feature with just you in it give off a real whack vibe—as it just looks like you're alone in an empty room.
If you want to try it out, you can try switching to Teams Developer Preview. But if you're using Microsoft Teams on a work account, you may not have the option as Microsoft says that "the ability to turn previews on or off is controlled by your organisation".
There's no information yet of when the new update will be released to the public. But it's neat that Microsoft can extend the use of something like this for smaller groups to feel like they're in the same room together—just try not to think about how long it's been since you've seen other people in real life.
[ SOURCE, IMAGE SOURCE ]
Related reading