The Malaysian Communications and Multimedia Commission (MCMC) is finally back on Twitter with a brand new account at @MCMC_Rasmi. The account was created in July 2021 and it currently has just over 300 followers. They posted their first tweet yesterday at 11.35am.
Kekal tenang dan amalkan penjagaan diri.

Jika emosi anda terganggu, dapatkan bantuan pakar.#KesihatanMental#KKM#KKMM#KPWKM#MCMC pic.twitter.com/QW6BWGUOxi

— MCMC (@MCMC_RASMI) July 5, 2021
The previous @skmm_mcmc was suspended in January this year after lewd tweets were discovered from its account. After the MCMC posted a reminder urging people to be polite and courteous when sharing their views online, netizens have dug out "old naughty tweets" posted way back from 2015.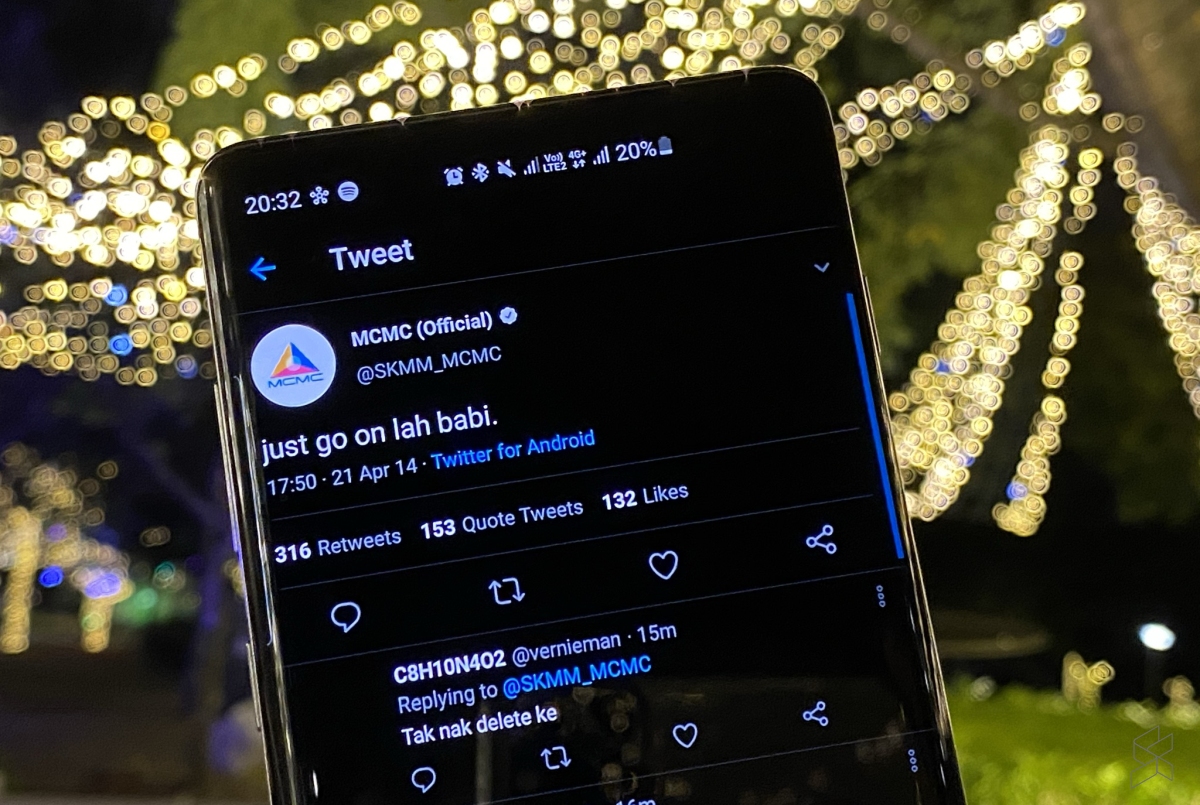 Shortly after the discovery, the MCMC took down the account claiming that it was hacked by irresponsible parties. Communications and Multimedia Minister Dato Saifuddin Abdullah had ordered a thorough investigation into the matter. In April, the minister said external help is required to settle the Twitter fiasco as some individuals that are allegedly involved were no longer working at the MCMC and they had no jurisdiction to investigate.
According to user @NazruiHakim he was the one who sold his account currently used by @SKMM_MCMC, when he was just a teenager. But he didn't sell it to them, but a so-called "tweetfamous". He himself bought his account from someone else. I've requested for an interview with him🤞 pic.twitter.com/thyuKuuDkx

— Zurairi A.R. (@zurairi) January 12, 2021
As pointed out Zurairi A.R., a teenager admitted selling his Twitter account with over 45,000 followers in 201. Initially, he didn't know it as for the MCMC as he sold it through a third party. After the MCMC took over the account, they didn't scrub the old tweets.
Checks with WayBack machine revealed that the @skmm_mcmc account was created in August 2013 and it had 2,513 followers on 19th October 2015. In the same month, the account suddenly gained 45,000 followers which are likely after the account switchover.
Related reading