Kelantan, Pahang, Perlis, Perak, and Terengganu have met the required thresholds to transition into Phase 2 of the National Recovery Plan, Senior Minister Datuk Seri Ismail Sabri Yaakob announced today.
"I would like to announce that the states that will transition into Phase Two effective July 5, 2021, are Perlis, Perak, Kelantan, Terengganu and Pahang.
"I would like to wish congratulations to these five states for successfully transitioning into Phase 2," he said during a virtual press conference held earlier this evening.
Ismail said that beginning Monday, the five states will be allowed to restore more economic and social activities such as hairdressers and barbers as well as individual sports
Essential services will also be allowed to run with up to 80 per cent capacity in these five states.
Perlis, Perak, Kelantan, Terengganu dan Pahang penuhi 3 indikator dan akan beralih ke Fasa Dua berkuat kuasa 5 Julai 2021 – @IsmailSabri60

— KKMalaysia🇲🇾 (@KKMPutrajaya) July 3, 2021
The announcement follows the federal government decision to allow individual states to transition into the NRP's four phases negating the need for the entire country to be held under the same NRP exit strategy despite green zones in several states.
In explaining the relaxed regulations, Ismail stressed that inter-district and interstate travel is still barred in Phase Two, barring several exemptions given to long-distance couples, and teachers and students required to attend examinations.
He also said other activities that are prohibited during Phase Two include the night, weekly and tamu markets. — Malay Mail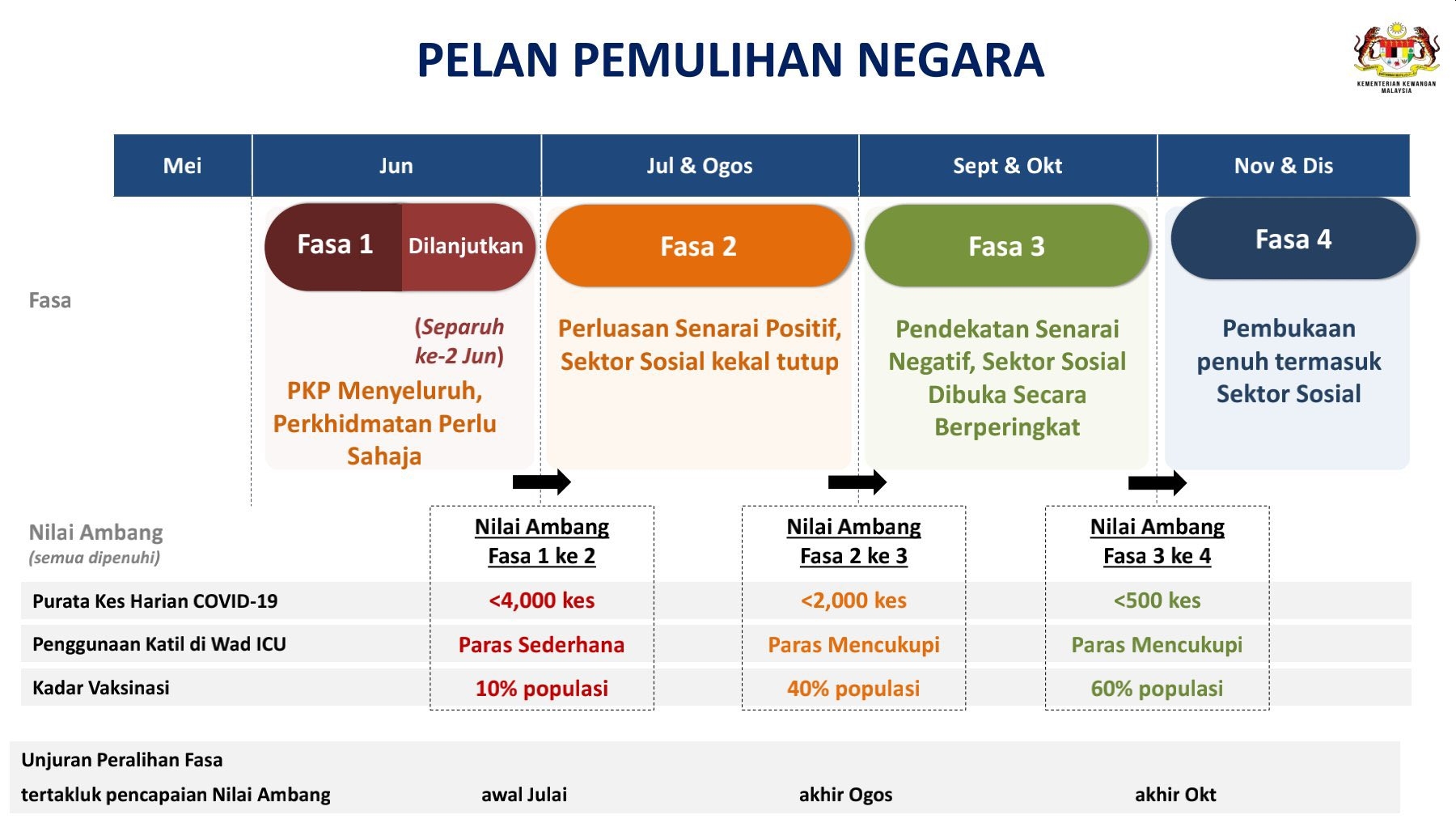 Related reading