Prime Minister Tan Sri Muhyiddin Yassin said today Parliament can reconvene in September or October under strict standard operating procedures (SOP) based on the government's new recovery plan.
He said that during the third phase of the four-phase plan, which may be achieved that month if the numbers of COVID-19 new cases continued to drop to below 2,000 each day, and the vaccination rate reaches 40 per cent of the population.
"I would like to give a commitment that the parliamentary session can be held in this Phase Three which is around September or October by following the strict SOP.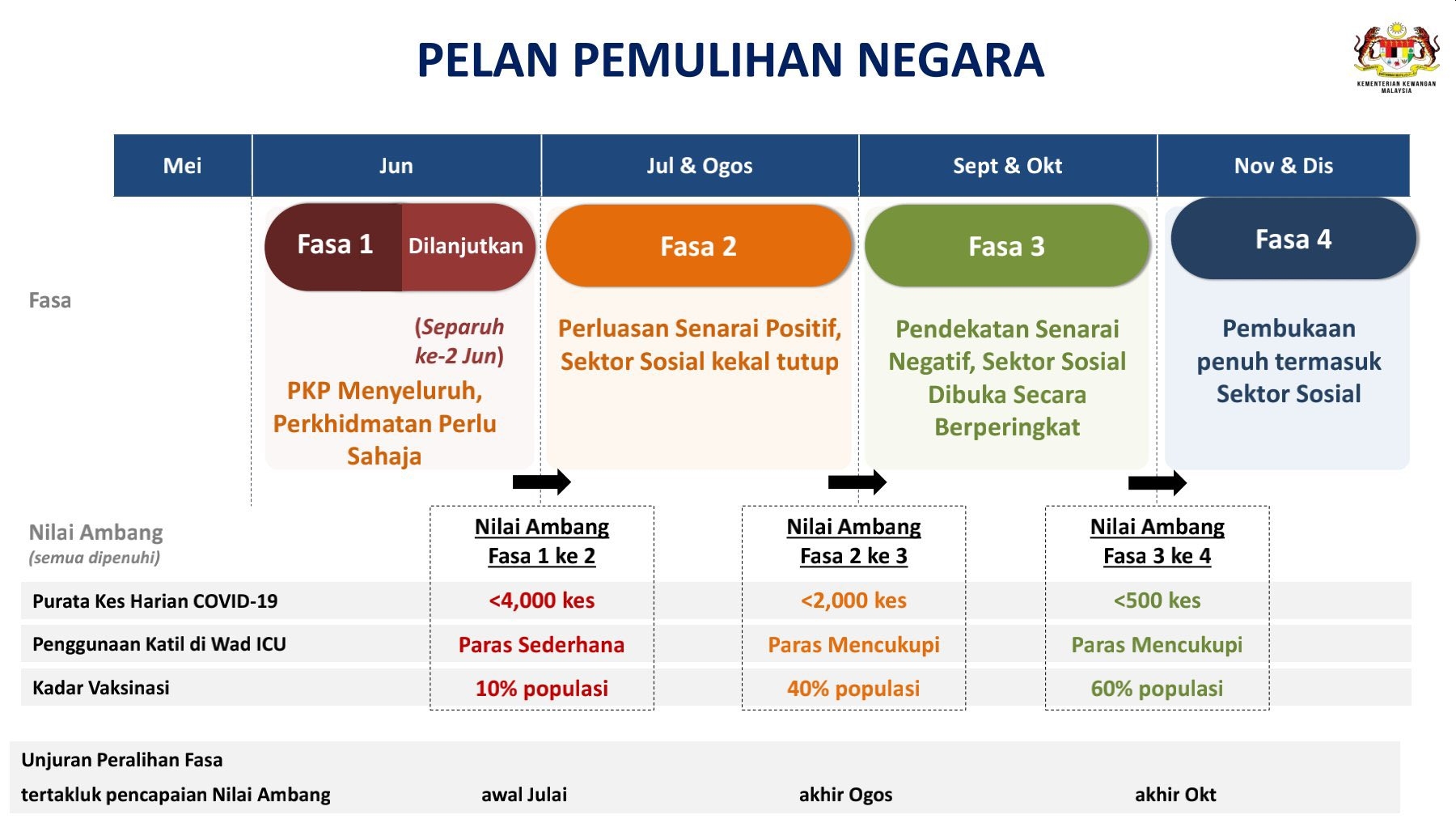 "This is my position from the beginning that the system of parliamentary democracy can function again at the appropriate time, that is, once the COVID-19 cases are under control and we have almost achieved group immunity," he said in a special address today.
Muhyiddin also slammed his detractors that he wanted to delay the Parliamentary sitting and said he will continue to uphold the principles of parliamentary democracy and constitutional monarchy.
"There should be no parties who deliberately cause unrest and confusion among the people so as to interfere with the main task of the government to deal with the COVID-19 pandemic," he said. — Malay Mail
[ IMAGE SOURCE ]
Related reading