Most parts of Selangor and selected areas in Kuala Lumpur will be placed under the Enhanced Movement Control Order (EMCO) for 14 days starting this Saturday, 3rd July 2021. If you have a vaccine appointment during this period, you are allowed to travel across district and state lines to get the jab.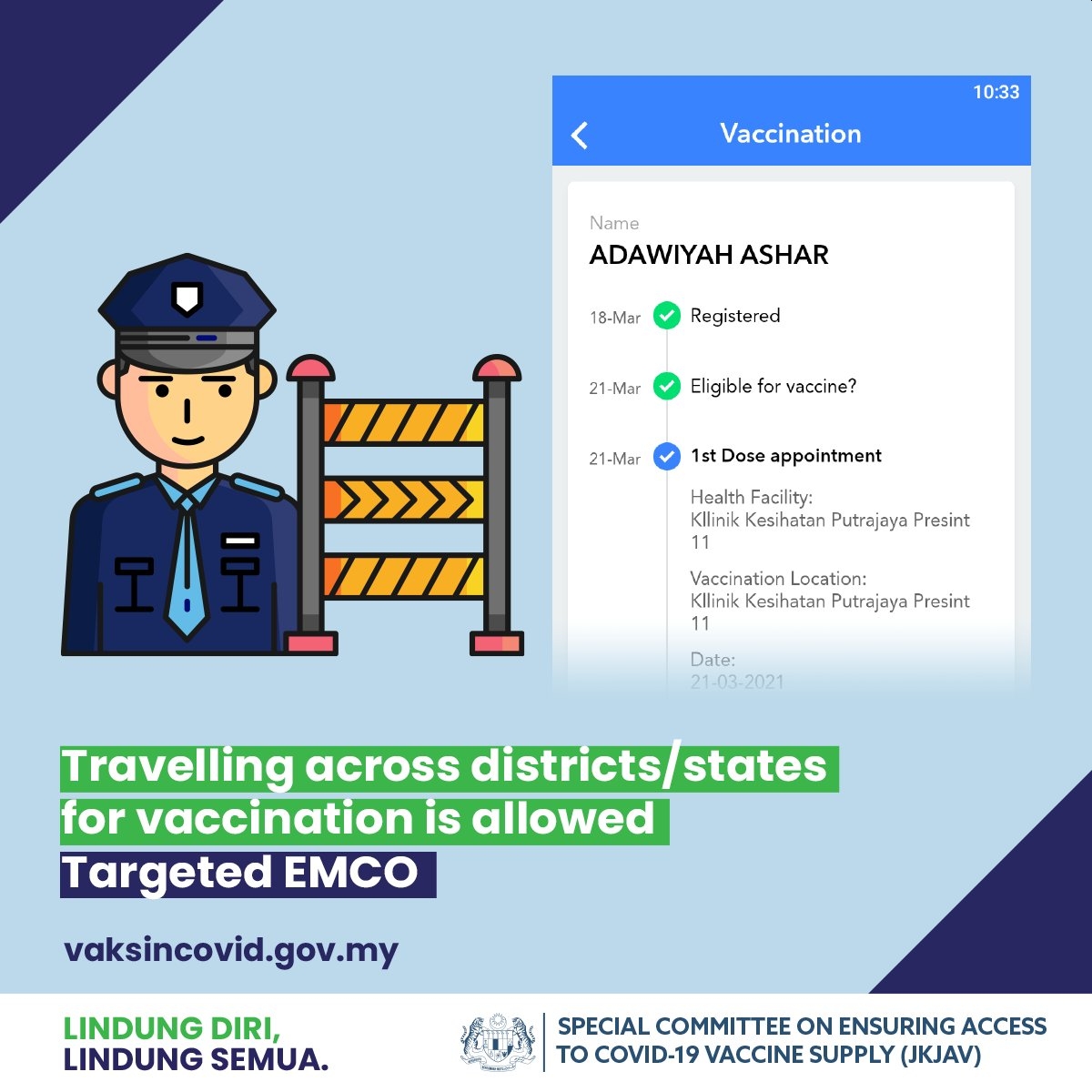 If you get stopped at the roadblock, just show your vaccination appointment on the MySejahtera app. It is recommended that you take a screenshot so that you will have a copy to show if the internet connectivity is poor.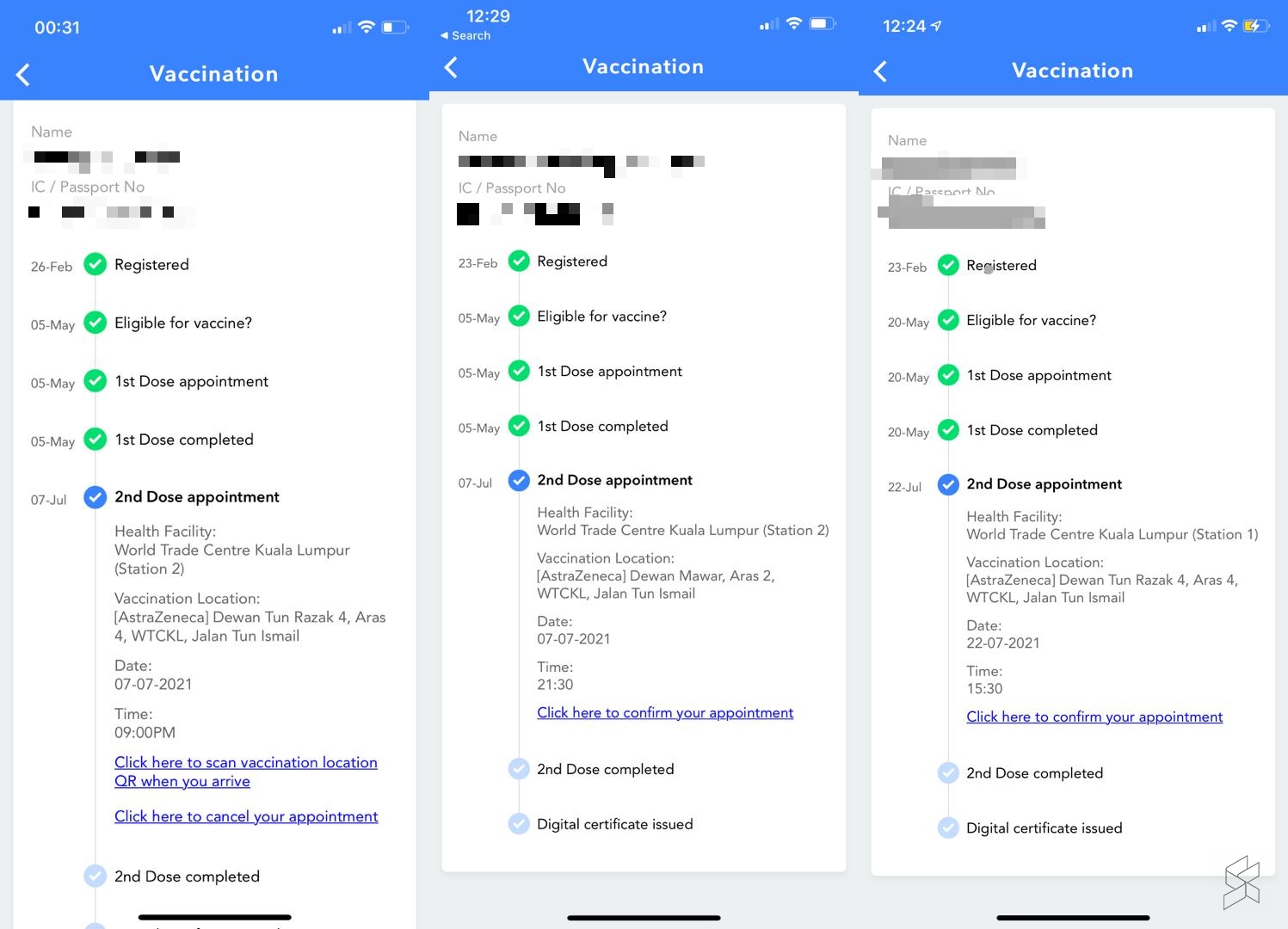 Although the current EMCO rules only permit 1 person per household to go out to buy necessities, the JKJAV said a maximum of 3 per car is allowed. The 3 per car limit is also confirmed by the Royal Malaysian Police.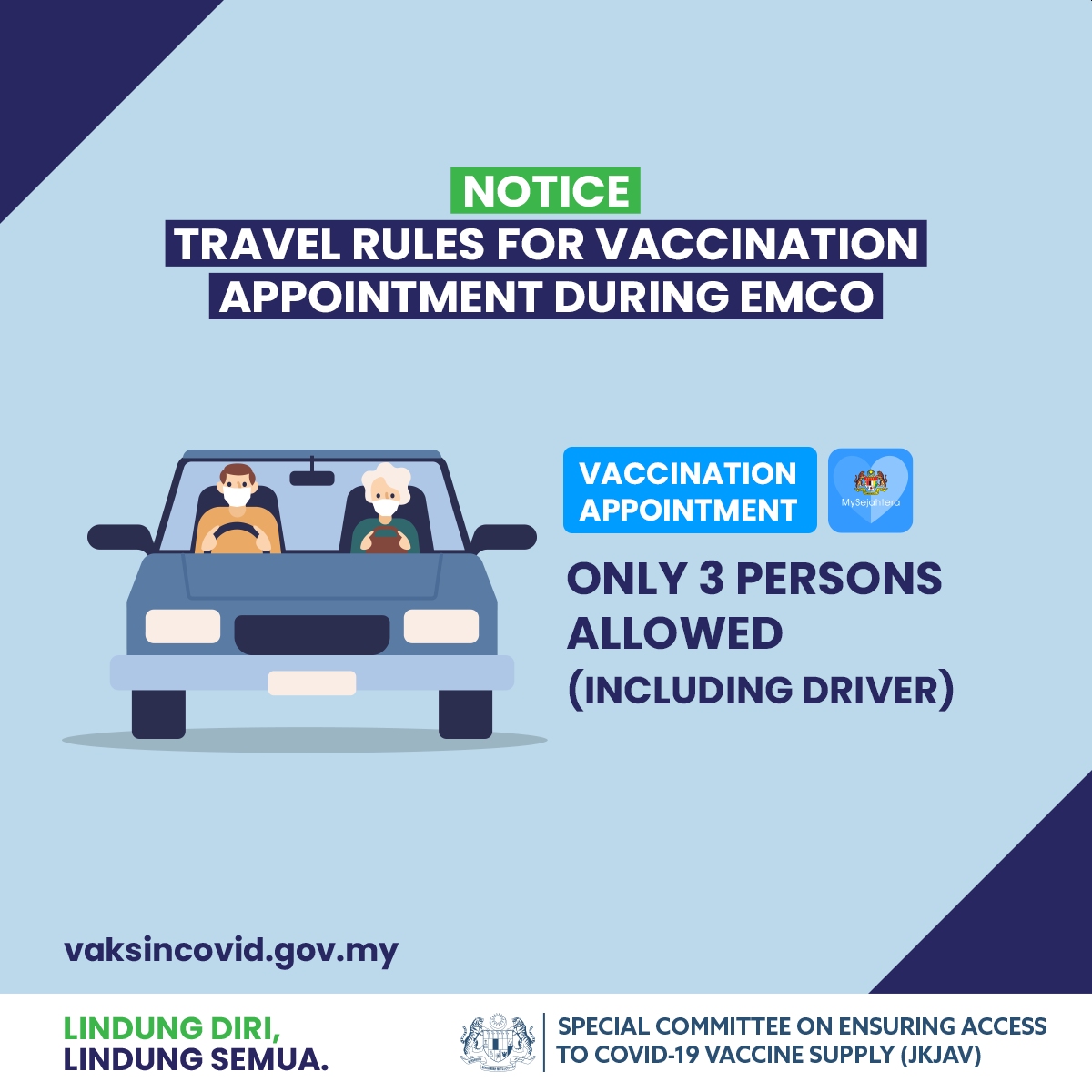 When asked if someone without an appointment can drive a person to a vaccination centre, the JKJAV said it is permitted as well.
Do note that only people with an appointment can enter the vaccination centre and walk-ins without an appointment are not allowed. However, for senior citizens and people with disabilities, you may be accompanied by an extra person for assistance.
As usual, do not go too early for your appointment. It is recommended to be on location not more than 30 minutes ahead of schedule. If you've gotten AstraZeneca vaccine, the JKJAV has sent out early appointments for the second dose and you can check your MySejahtera app for details.
The previous 12-week dose interval has been shortened to 9 weeks. If you received your first jab on 5th May, your 2nd appointment should be scheduled on 7th July.
Editor's Note: Previously, it was stated that only 2 are allowed per vehicle. The JKJAV has confirmed that 3 are allowed to travel in one car for their vaccination appointment.
[ SOURCE ]
Related reading