If you're familiar with PCs, you've probably heard of the long-running 'just download more RAM for more performance' gag. These days though, it's actually quite possible to do so on your smartphone, with more and more manufacturers adopting 'virtual RAM' solutions on devices. The latest smartphone to get this feature is the Redmi Note 10 Pro.
Redmi Note 10 Pro users in China have been getting an OTA update that brings RAM expansion to the device. Once updated, users will be able to add 2GB of RAM by using the phone's storage space as a stopgap for when memory capacity has been reached. We've seen similar features before already in smartphones such as the Vivo V21 and its 3GB of 'Extended RAM'. Note 10 Pro users who download and install the latest update will see the following option in their settings to enable or disable the extra 2GB of virtual RAM: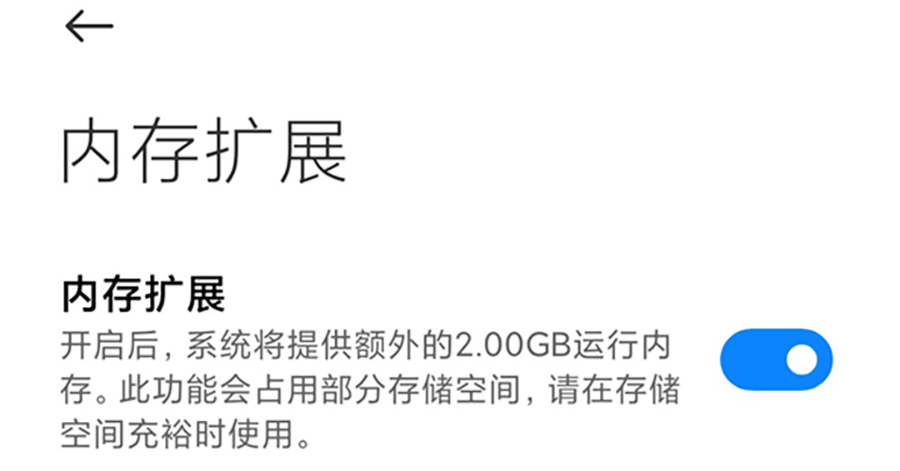 So far, the system update is slowly rolling out to Redmi Note 10 Pro users in China, with no word yet on worldwide availability. With the smartphone originally coming with either 6GB or 8GB of RAM, it effectively bumps it up to 8GB and 10GB of RAM. However, storage-based RAM will perform slower than your typical RAM.
It's also worth pointing out that the Chinese Redmi Note 10 Pro is slightly different from the local Note 10 Pro. The Chinese version has a MediaTek Dimensity 1100 instead of the Snapdragon 732G. This also means that the Chinese Note 10 Pro is 5G capable. However, this Pro variant loses out on other features such as the AMOLED display, a 108MP main sensor and the bigger display found on international Note 10 Pro variants.
Malaysians meanwhile won't be able to find a 5G-supported Note 10 Pro. Instead, if you want 5G support you'll have to stick with the Redmi Note 10 5G with a MediaTek Dimensity 700 processor instead. As for the update with virtual RAM support, hopefully Xiaomi will be able to adapt the feature to bring it for the international variants soon.
Related reading