Samsung Malaysia is currently running a promo for its mobile accessories and you can get their UV Steriliser with wireless charging with a hefty discount. Originally priced at RM299, the steriliser box is now offered with a 43% discount and you can save even more when you buy two units for RM199.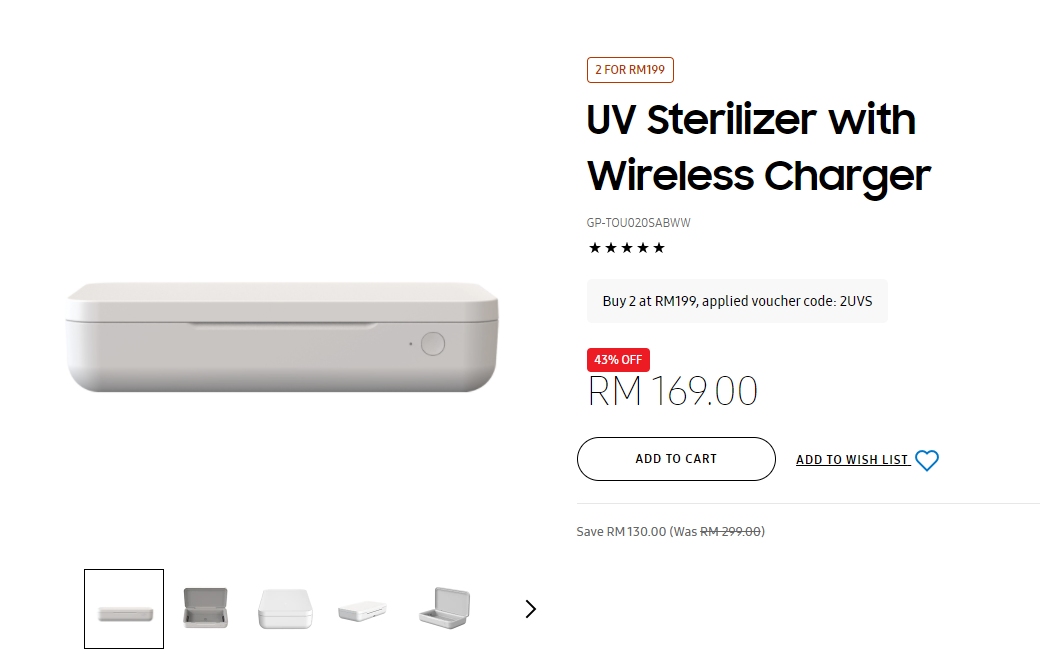 At the moment, you can buy the UV Steriliser for RM169 on the official Samsung Malaysia online store. To enjoy the 2 units for RM199 promo, just enter the code 2UVS on the checkout page as shown below. Shipping is free and the online store accepts both credit or debit card, as well as online banking.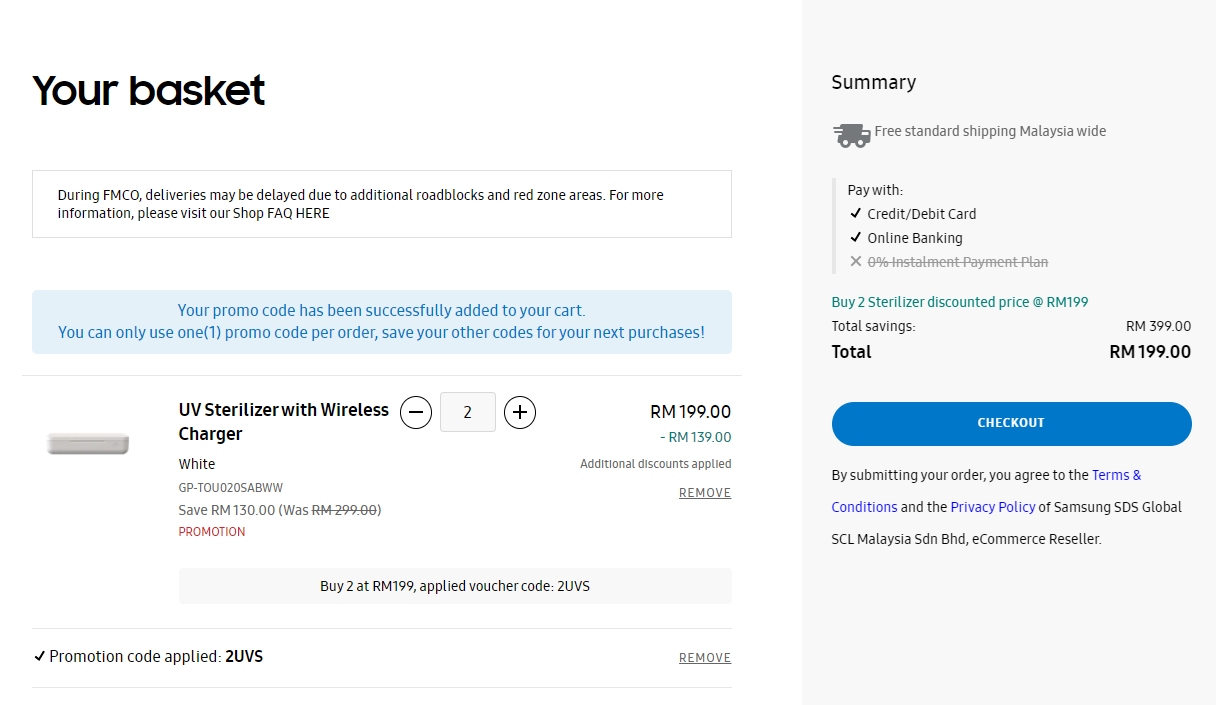 The 2-in-1 UV Steriliser with wireless charging was first introduced last year and it was bundled for free during the Samsung Galaxy Note 20 pre-order. It features dual UV lamps on the inside which claims to kill up to 99% of bacteria and germs including E.coli, Staphylococcus aureus, and Candida albicans.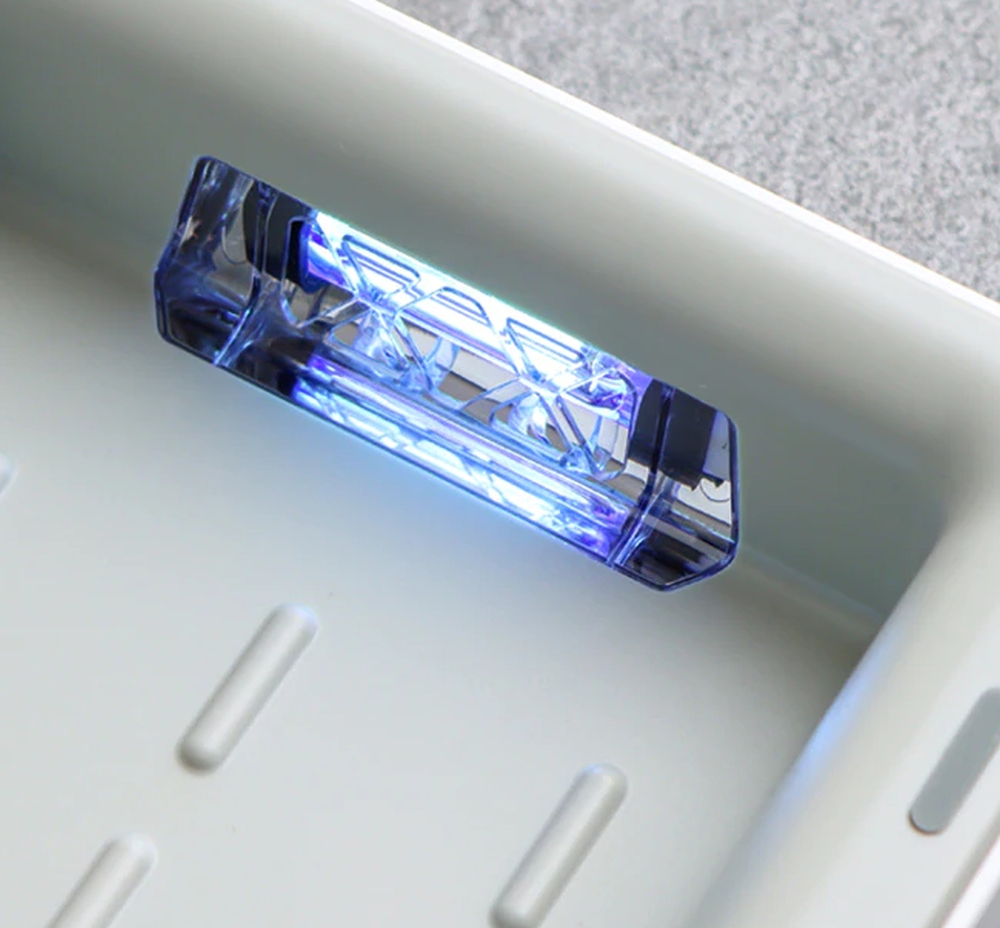 It is powered via its USB-C port and the steriliser also doubles as a Qi wireless charger with a rated 10W output. This lets you charge your phone while the phone is being sanitised. However, do note that there's no built-in fan so your phone can get really warm if left charging for an extended period of time. It is possible for you to charge your phone without switching on the UV sanitiser feature while keeping the lid open.
To sanitise, just place your phone or other accessories inside the box, cover the lid and press the power button. The disinfection process takes 10 minutes and it will beep once it's completed. For safety, the UV lights will automatically switch off if you open the lid halfway.
Related reading