Prime Minister Muhyiddin Yassin has announced that the free 1GB data offer by telcos will be extended until the end of the year. The extension was revealed while announcing PEMULIH, a new initiative to provide assistance to Malaysians during the extended "total lockdown".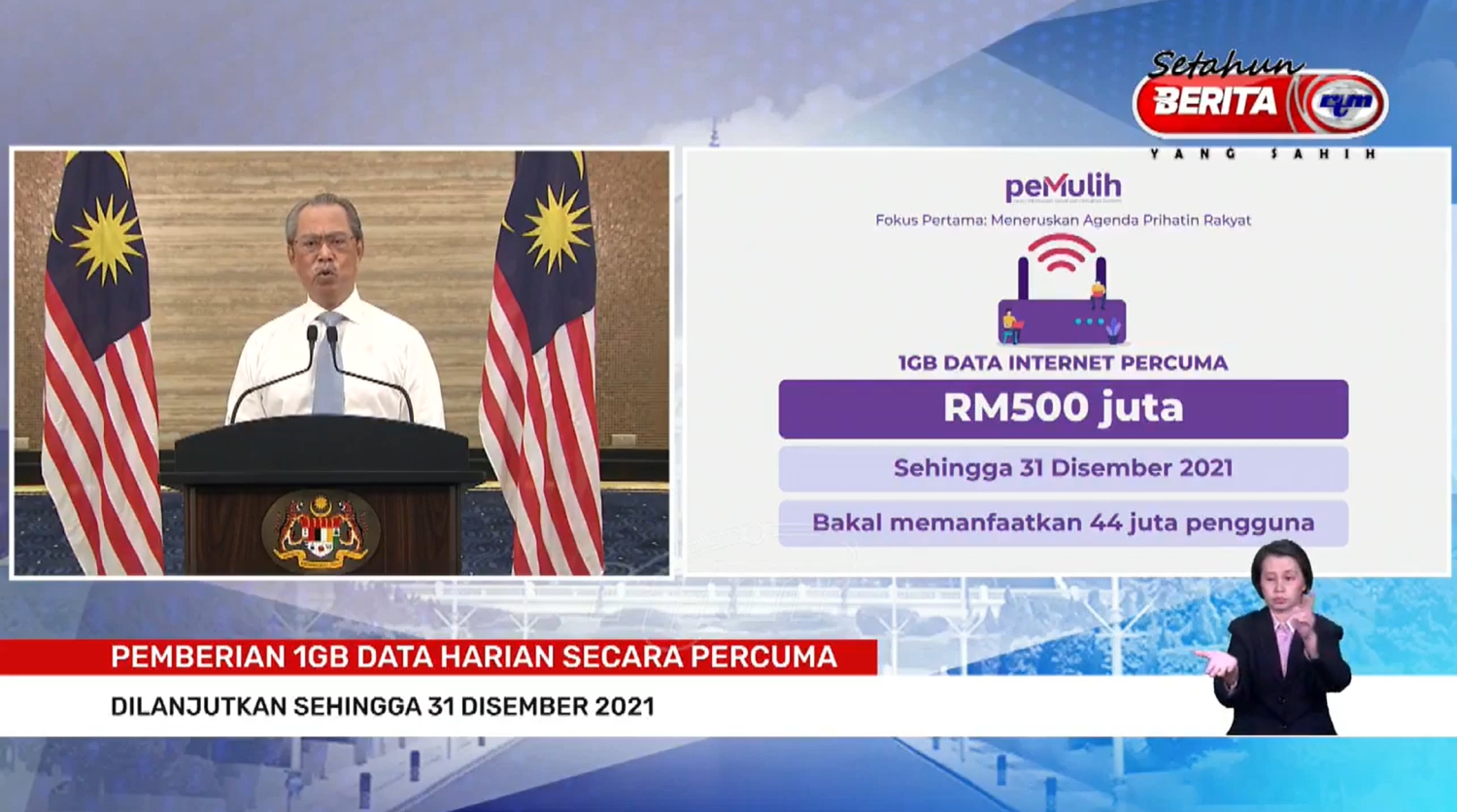 According to the Prime Minister, the free daily data extension is valued at RM500 million and it will benefit a total of 44 million mobile subscribers. The current free 1GB daily data initiative was originally set to end on 31st July 2021.
As usual, the free data will be restricted for productivity and online learning use. This means you won't be able to use it for social media, online video, streaming platforms and mobile gaming. To redeem the free 1GB data, you'll need to activate the data from the respective telco self-care app.
This story is developing.
Related reading