The Malaysian Communications and Multimedia Commission (MCMC) has announced that the free 1GB daily data offer for productivity and learning use is now extended until 31st July 2021. The free 1GB data offer which was initially introduced during the Movement Control Order was supposed to end today, 30th April 2021 as announced by the Prime Minister in January 2021.
According to the official statement, the 5 telcos – Celcom, Digi, Maxis, U Mobile and Telekom Malaysia have agreed to the 3-month extension. The free data is intended to help people in the new normal and it is offered to all active subscribers on both postpaid and prepaid plans.

As usual, the free 1GB data is offered only for productivity and online learning use. It can't be utilised for social media, online video and streaming platforms as well as gaming. You'll need to redeem the free data from your telco's self-care app.
The MCMC added that YTL Communications (Yes) has also extended its Learn from Home (LFH) programme until 30th September 2021. Under the initiative, students from B40 families will get a free smartphone with a SIM preloaded with 40GB of data and access to free online content.
The MCMC hopes that the free data extension and other initiatives will provide some assistance to the people who are facing challenges when it comes to online learning and work from home arrangements. It said that the government will continue to expedite other digital initiatives including JENDELA and MyDigital to reduce the digital gap.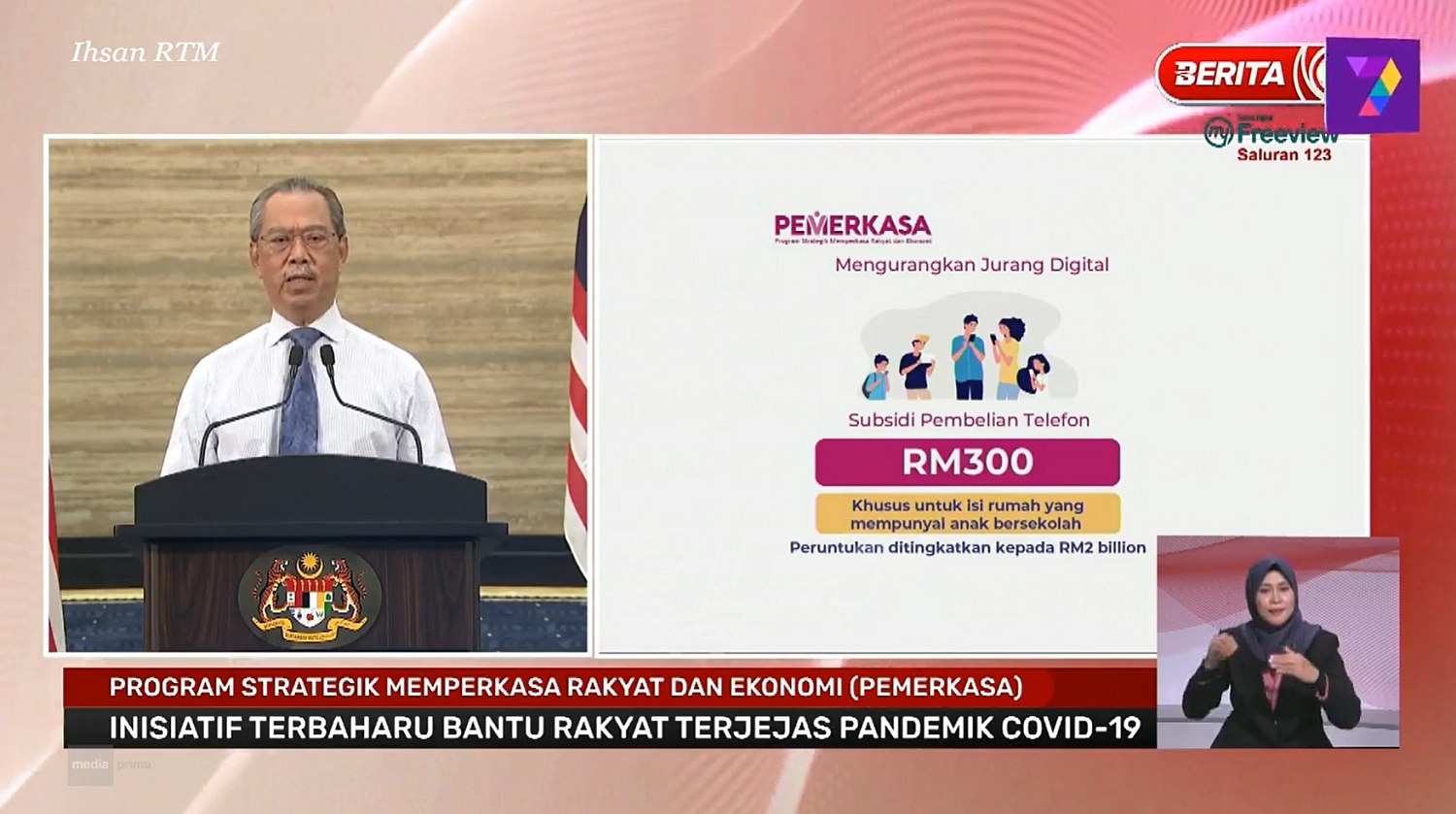 In case you missed it, the government is also providing new phone subsidy of RM300 to households with school-going children under the Jaringan Prihatin programme. The programme has been allocated with a RM2 billion budget and it is scheduled to start in May. So far there are no details yet on its redemption process.
Related reading