Western Digital released the WD Black SN850 SSD late last year, and has quickly become one of the best SSDs you can get on the market today. However, it seems as though on for some users, using it with AMD's high-end X570-chipset motherboards may lead to you losing up to 40% performance.
For context, the SN850 is an NVMe PCIe Gen 4.0 SSD that boasts speeds of up to 7000MB/s for sequential reads and 5300MB/s for sequential write performance. Part of Western Digital's high-performance Black series, it's targeted at high-end users who want the best of the best when it comes to storage.
AMD desktop systems meanwhile have three motherboard chipsets to choose from: the lower-end A-series, the general-purpose B-series and the high-end X-series, of which the latest are the X570 motherboards. As is common with high-end motherboards these days, X570 motherboards typically come with multiple M.2 slots that support NVMe SSDs. However, not all of these M.2 slots are created equal; depending on the make and model of your motherboard, some of the M.2 slots will be connected directly to your CPU, while other slots may go through the motherboard chipset.
The problem now for SN850 users is that when paired with an AMD X570 motherboard. If you were to put the SSD into an M.2 slot connected via the chipset, performance seems to tank hard. In fact, the problem seemed to have been around for quite some time now, with users on the WD forum reporting the issue since early this year. But the problem was confirmed by German site ComputerBase when they ran CrystalDiskMark tests on the SSD.
According to the results found by ComputerBase, sequential read speeds can go down by 43% when using an M.2 slot connected through the motherboard chipset. However, it seems as though there isn't an issue when the SSD is placed in an M.2 slot connected via the CPU itself. The issue seems especially present in sequential write speeds.
WD Black SN850 via CPU:

SEQ1M Q8T1 write speed – 5,254.8 MB/s
SEQ1M Q1T1 write speed – 5,255.0 MB/s

WD Black SN850 via X570 chipset:

SEQ1M Q8T1 write speed – 3,247.8 MB/s (~38.2% performance loss)
SEQ1M Q1T1 write speed – 2,972.0 MB/s (~43.4% performance loss)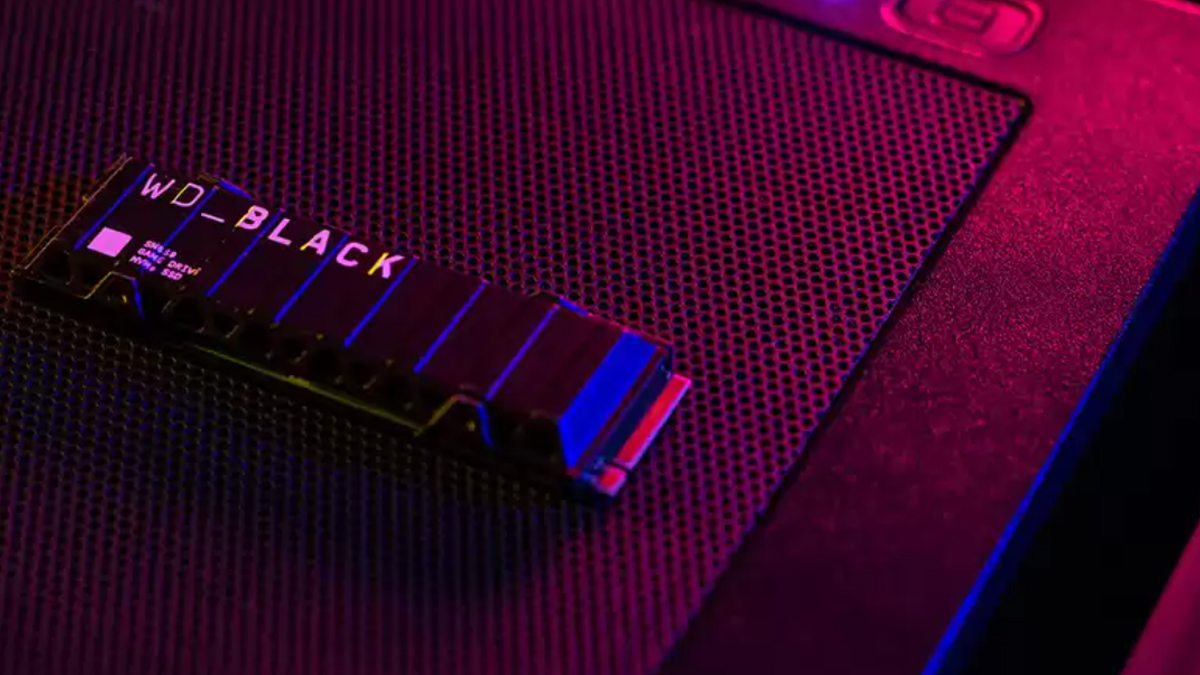 Sequential read speeds meanwhile saw a performance hit of roughly 8-11%, while random workloads saw a 8-10% performance drop. While the 10% drop in performance is expected when running an SSD via your motherboard chipset, the 40% drop for the SN850 may be alarming to users with this particular SSD. Indeed, this issue seems to only affect the SN850 and X570 motherboard combination, with no other pairing reporting this much performance loss.
While PCIe Gen 3.0 speeds for your SSD may be fast enough for most users, the SN850 isn't exactly a cheap drive. Retailing at RM 1,149 on Western Digital's official Shopee store, it's perhaps an issue you might want to take note of when choosing parts for your next PC build. Alternatively if you are using this SSD with an X570 motherboard, remember to read your motherboard's manual to ensure you know which M.2 slot is the one connected directly to the CPU.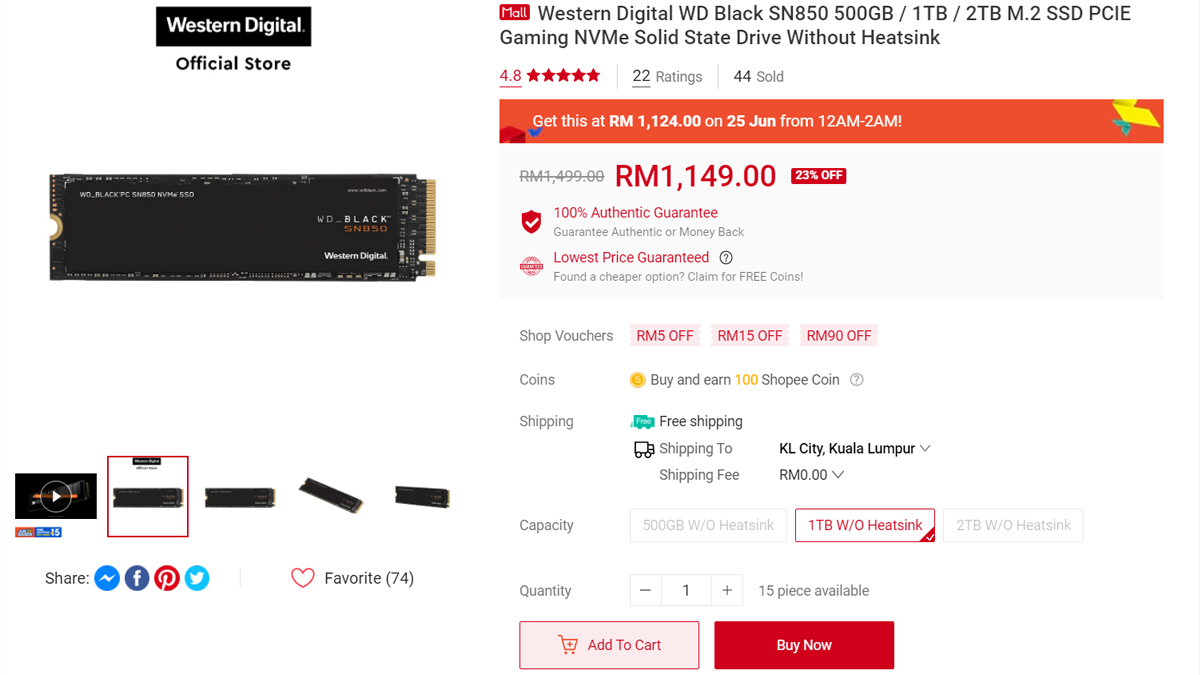 A possible reason could be that when the SN850 is connected via the motherboard PCIe lanes, the chipset is downgrading it to PCIe Gen 3.0. This is because the speed it ends up with—between 3,000 and 3,200 MB/s – is a fairly common speed for PCIe Gen 3.0 SSDs. The Adata XPG SX8200 Pro SSD for example is a high-end PCIe Gen 3.0 SSD, and has advertised read/write speeds of 3,500 and 3,000 MB/s. It's also perhaps noteworthy that other AMD motherboards like the A-series and B-series aren't affected.
If indeed the problem lies with the SN850, users might have to wait for Western Digital to issue a firmware update for their SSD. However, if the incompatibility stems from the X570 chipset, motherboard vendors may need to issue BIOS updates to fix the issue, if it's even possible to. In the meantime, Western Digital has acknowledged the issue, telling ComputerBase that it's currently looking into the problem, so if you have this specific SSD and motherboard combination, you might want to make sure you have it in right M.2 slot for now.