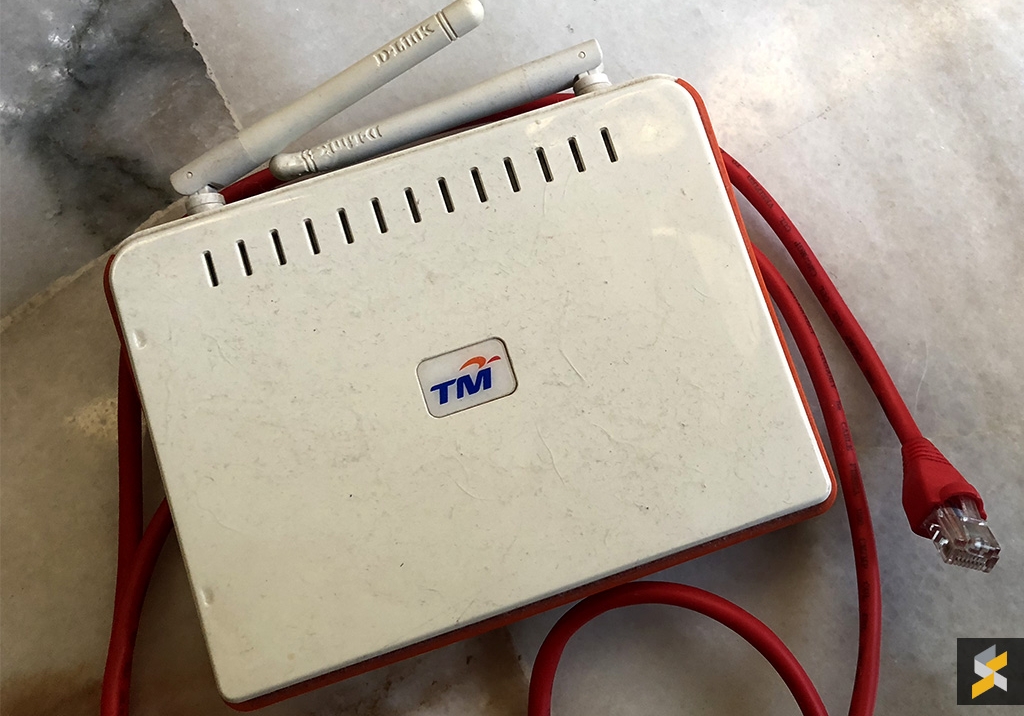 As spotted by Amanz, a Unifi community forum had posted a "new broadband plan" called Broadband Lite. At first glance, this looks like a broadband plan which shouldn't exist especially in 2021.
RM38 for 1Mbps Streamyx with 1GB data quota
The plan is a Streamyx service which uses ADSL technology. Priced at RM38/month, it offers 1Mbps download and 384kbps upload, and it has a monthly data cap of 1GB. Once you've hit your data limit, your speed will be throttled to 128kbps.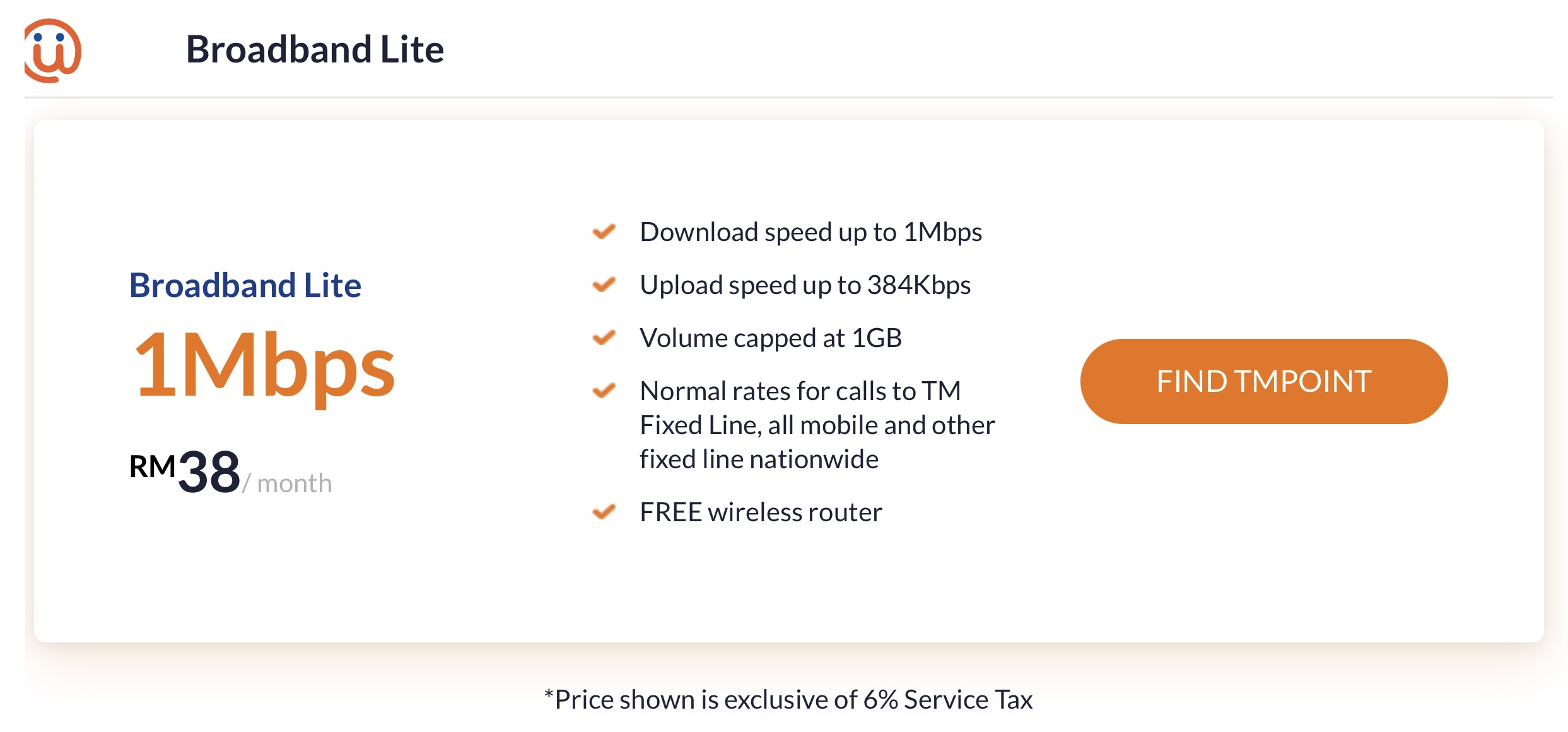 The plan comes with a 12-month contract and it comes with a free wireless router. You can make voice calls with the plan at Pay As You Use rates but you'll need to hook up your own phone.
With more Malaysians dependent on the internet for Work From Home and online learning, 1GB for a whole month is not going to cut it. Even prepaid mobile users can redeem 1GB for free on a daily basis.
Plan was first introduced in 2015
The reality is that this Broadband Lite plan isn't entirely new and it was first announced back in June 2015. TM has reached out to us with a statement to clarify that there's no new reintroduction and it was an old plan. It added that Streamyx is gradually being phased out as they are continuing to expand its fibre network under JENDELA.
In fact, the plan is actually not even accessible from the main Unifi website. The cheapest "Streamyx" plan advertised is Unifi Lite Home Broaband which offers unlimited quota for RM89.
There are better and cheaper options
To address connectivity demand for B40 users, the telco has introduced its Jaringan Prihatin offering where users can get 30GB extra data and RM15 rebate each month. Eligible users can even redeem a free Unifi Mobile Bebas prepaid SIM, and enjoy 2GB data monthly plus 1GB data daily for free and without contract.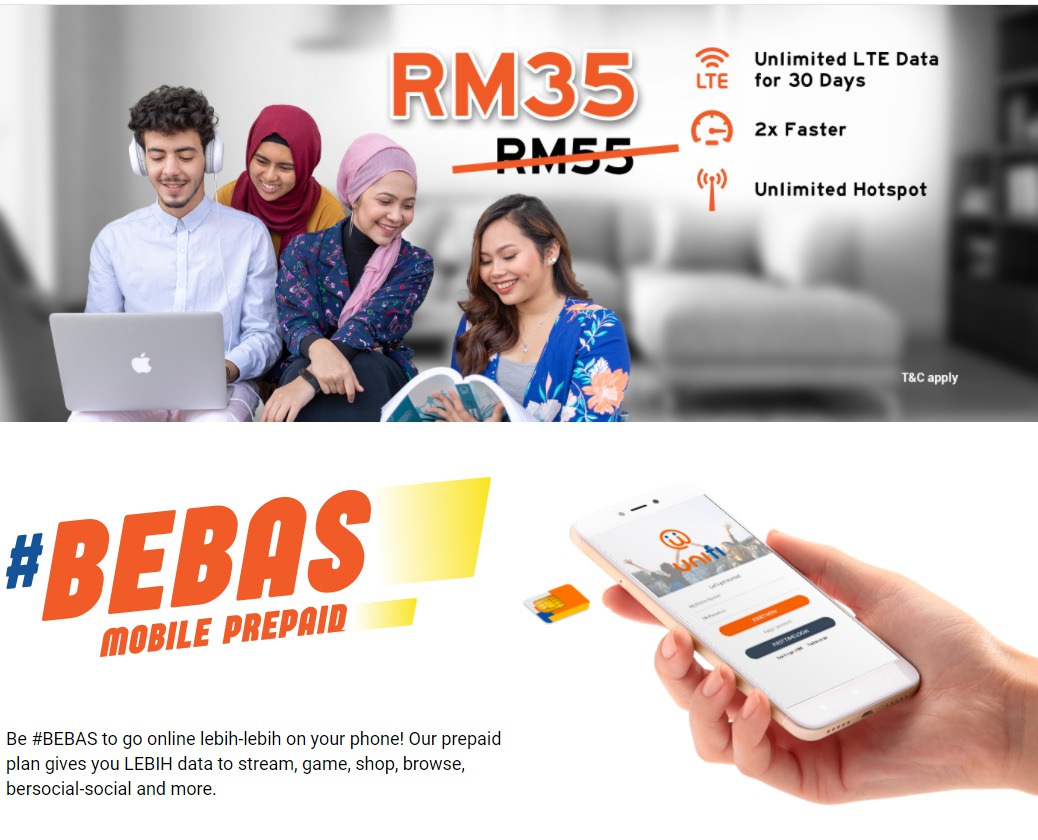 For those who need unlimited Internet to share with multiple devices, Unifi Mobile Bebas actually offers a monthly unlimited pass at RM35/month. Unlike typical "unlimited prepaid" plans, you can even use it for unlimited hotspot.
This is a significantly better option to the 1Mbps Broadband Lite plan from 2015. However, this would only work if you are residing in Unifi Mobile's 4G coverage area with good signal.
Alternatively, there's also Unifi Air which provides unlimited wireless broadband with speeds up to 20Mbps for RM79/month without a contract. If you need a wireless router, a 24-month contract will apply.